Even if you've never been to Wisconsin, you've probably noticed the thumb-shaped peninsula that juts out into Lake Michigan. That's Door County, a hugely popular vacation spot for people from Chicago and Wisconsin. One appealing factor is a good measure of nostalgia. Hotels, restaurants and shops are mostly mom and pop type operations. You won't find a Hilton, Holiday Inn or other major chain on the peninsula.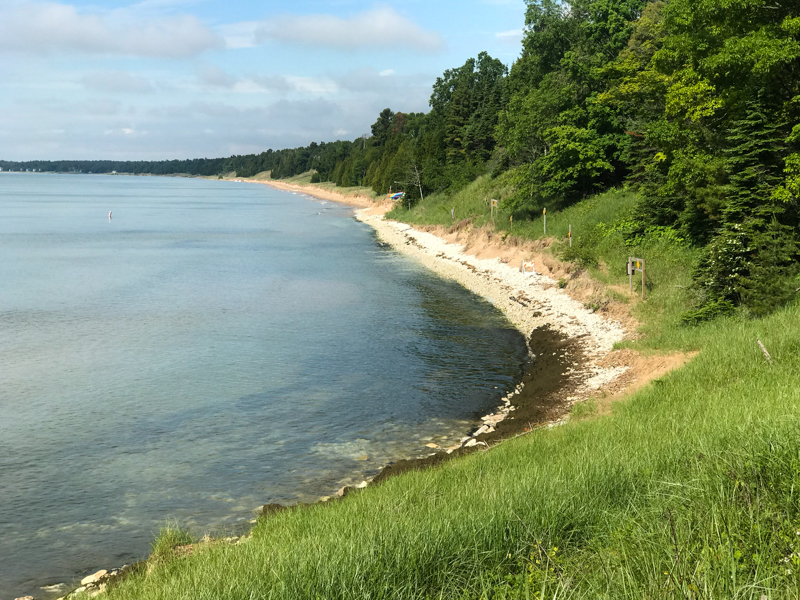 I love Door County's pastoral landscapes, with lots of green fields and red barns. Fortunately, it's an easy place for vegans to visit. Here are five good bets if you find yourself in Door County.
Grasse's Grill
This breakfast and lunch place in Sister Bay was my favorite restaurant during this trip to Door County. They offer lots of vegetarian options, many of which can be made vegan. I ordered the South by Southwest, a taco salad, with the optional house-made black been veggie burger on top. Those were some beautiful lettuce leaves! And no wonder. Grasse's is devoted to local sourcing, with a board posted up front to let customers know where key ingredients originated. They also serve a veggie wrap, veggie burgers done a bunch of different ways, a veggie bowl and "hippie tacos" with corn tortillas, cauliflower and sweet potato hash.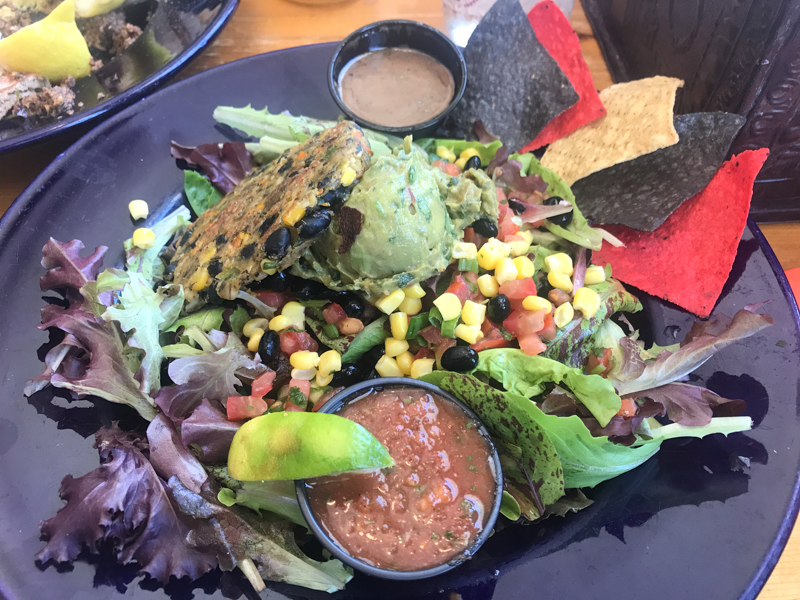 Wild Tomato Wood-Fired Pizza and Grille
My favorite dinner spot in Door County is Wild Tomato. They have two locations – Sister Bay and Fish Creek. I've been to both, but the Sister Bay one is especially good for sitting outside and watching the beach. Pizza, of course, is the star at Wild Tomato. Their pizza toppings run from typically delicious things, like kalamata olives and caramelized onions to…wait, am I hallucinating? Vegan cheese and vegan sausage in the far reaches of Wisconsin?! Yes, dear readers, it's true. They make their vegan cheese from tapioca. The grilled veggie and hummus plate is a good starter, and a way to pack in a few more vegetables.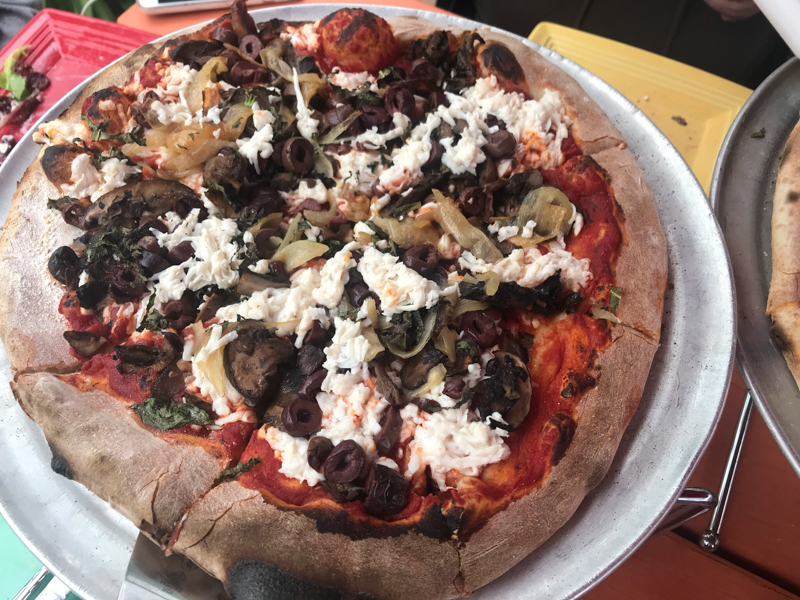 Inn at Cedar Crossing
The Inn at Cedar Crossing was built in 1884, and boasts exposed brick walls and pressed tin ceilings. Its former occupants include a tailor, soda fountain, doctor's office and apothecary. Now it's an attractive restaurant with nine B&B rooms located upstairs. I was excited to have a choice between a falafel burger and a kale salad with black bean chili.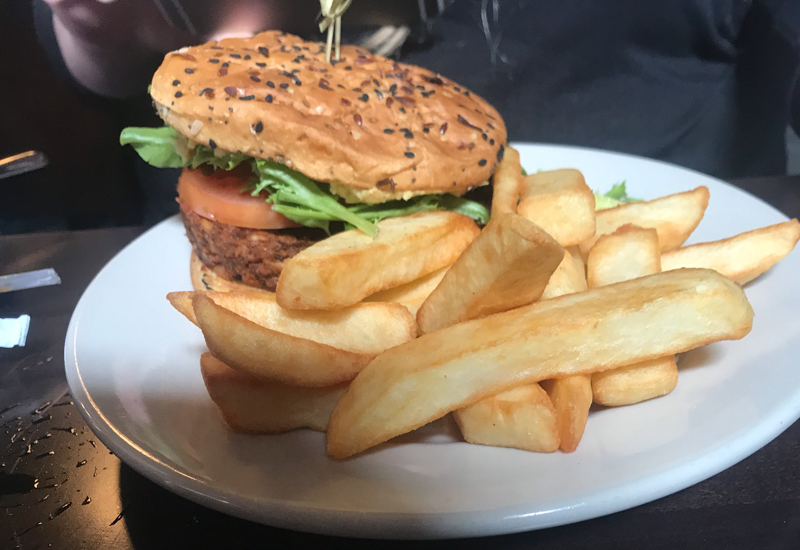 The bistro is a casual place with several solid vegan options. I tried the hummus, the Portobello burger and a made-to-order pizza with extra tomato sauce. Even sharing with another vegan, we over-ordered. But I'm happy to say that pizza held up and made a good snack a few days later.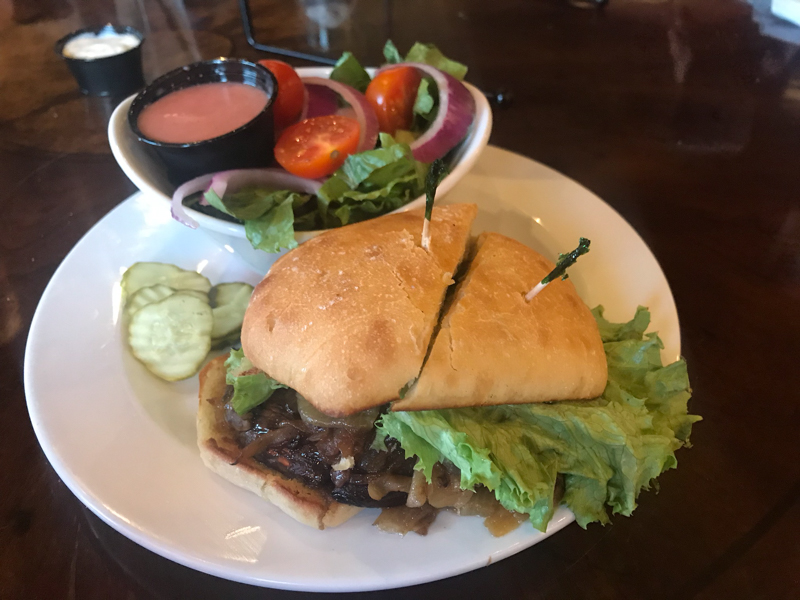 Wilson's Restaurant and Ice Cream Parlor
Wilson's has one good vegan option – a veggie wrap doused with vinaigrette – and tons of nostalgic character. This old-fashioned diner opened in 1906. Personal jukeboxes on the table play hits by artists like Perry Como and Vaughn Monroe. Vegans with a sweet tooth can try a huge frosty house-made root beer or a scoop of sorbet.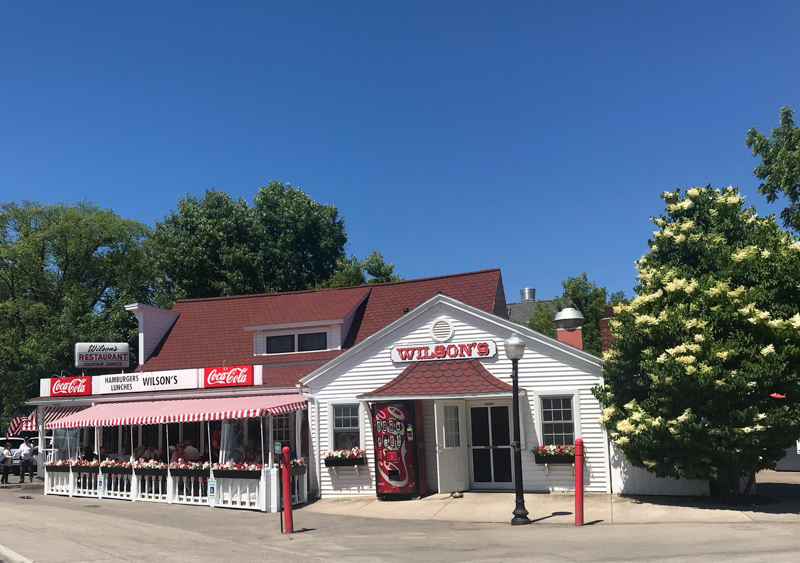 SaveSave