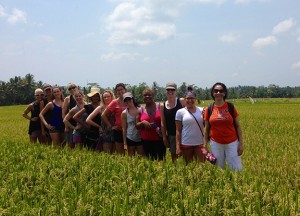 I remember the first time I traveled outside the US like it was yesterday. I had just graduated with a fashion design degree and wanted to attend a summer program at a fashion school in Florence, Italy. The weekends would be spent traveling up and down the country in exploration. In Rome, my camera was stolen out of my backpack in a hostel and I lost all the photos I had taken (back then there was film cameras!). Even though I had no physical proof that I had visited the Colosseum and the Pantheon, the memories were etched in my brain.
I remember traveling down the Amalfi Coast with my mouth agape at the beauty. These weekend getaways led me to say goodbye to fashion school and continue traveling. I was bit by the bug! I continued up to Switzerland, where my purse was snatched and caused so much frustration and pain trying to replace my passport.
In every country I've visited since I can tell you similar stories of trials and tribulations. It took me 10 years of traveling to 15 countries to learn how to be a better traveler, the ins and outs of transportation, how to travel safely between countries, and the most important, how to survive as a vegan. Going on a retreat saves you so much stress because someone like me who has been through everything plans it all out for you. So if you don't want to miss out on seeing the world, but aren't sure you are ready for all the planning, or are afraid of traveling solo then a yoga retreat is right for you!
Here are my top 4 reasons why you should go on a yoga retreat.
1. Less planning, less stress
It takes hours and hours of research to find the perfect hotel, make sure you'll have vegan food nearby, decide what part of town you should stay in, figure out transportation and customs of that country, and plan a budget for the trip. When you go on a yoga retreat everything is planned for you. You just show up and enjoy a vacation of a lifetime. That right there is priceless.
2. Connect with like-minded individuals
Retreats are perfect for solo travelers or those who don't want to spend their whole vacation alone. It's not often possible to travel with friends or family, but that shouldn't stop you from going to a magical place. If you go on a retreat you instantly have 10+ friends and you aren't left all alone with no one to share your experiences with. A selfie stick can only get you so far in capturing a beautiful landscape. Even the most introverted will feel more secure on a yoga retreat because all the activities are optional and you get plenty of free time to do you own thing. And who knows, these people may become life-long friends.
3. Come home better than when you left
Going on an organized retreat that includes things like yoga, mind/body connection, and vegan food lets you come back home better off than when you left. Remember that last vacation where you drank too much, ate crappy food and came home drained and felt like you needed a vacation from your vacation? Going on a healthy yoga retreat will leave you feeling refreshed, recharged, and ready to take on the world.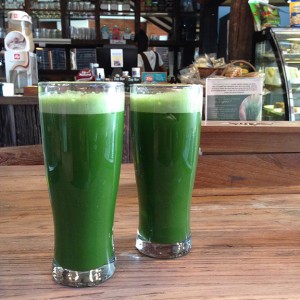 4. Say yes to you
Many put travel to the side because they are slammed with work, kids, projects, family, community, etc. Women inparticular spend less time on themselves than they do on the people around them. I truly believe that happiness (and health!) develops from self-care and giving yourself time away from your busy life. When you step back you can devote some time to your needs. And in the long run this makes you more helpful to others in your life.
You deserve a yoga retreat! We are offering a wonderful discount for Chic Vegan readers until February 5th. All you have to do is pay your deposit and you'll save $300 off the already low price of our Bali retreat in April. We hope you can join us! More details here: bit.ly/1MfGOmh