These cupcakes look especially pretty with toasted large flakes of toasted coconut sprinkled on the frosting.

COCONUT CUPCAKES
Makes 12 cupcakes
Cupcakes
3/4 cup coconut milk
1 teaspoon apple cider vinegar
1 1/4 cups all-purpose flour
2 tablespoons cornstarch
1 teaspoon ground nutmeg
1/ teaspoon salt
1 teaspoon baking powder
1/4 teaspoon baking soda
1/ teaspoon salt
3/4 cup granulated sugar
3 tablespoons coconut oil, melted
1 teaspoon coconut extract
Frosting
1/3 cup vegan butter

2 cups confectioners' sugar

1 teaspoon coconut extract

Lightly toasted flaked coconut, for garnish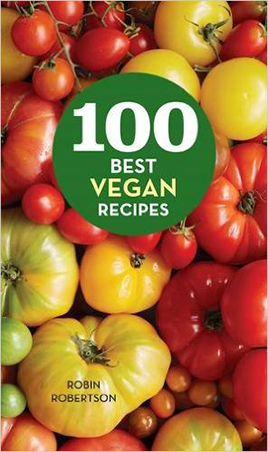 Preparation
Cupcakes: Preheat the oven to 350° degrees F. Line a 12-cup muffin tin with cupcake liners. Set aside.
In a small bowl, combine the coconut milk and vinegar and set aside. In a medium bowl, combine the flour, cornstarch, nutmeg, salt, baking powder, and baking soda, and salt. Mix to combine.
In a large bowl, combine the sugar, oil, and coconut extract. Stir in the reserved coconut milk mixture. Add the dry ingredients to the wet ingredients and stir until smooth.
Pour the batter evenly into the prepared tin and bake until a toothpick inserted in the center of a cupcake comes out clean, 20 to 25 minutes. Cool completely before frosting.
Frosting: While the cupcakes are cooling, make the frosting. In a large bowl, cream the butter with an electric mixer on high speed until light and fluffy. Alternatively, process it in a food processor. Add the confectioners' sugar and coconut extract and mix until thoroughly combined. Continue mixing for about 2 minutes, or until the frosting is smooth and stiff. Refrigerate until needed.
To assemble: When the cupcakes are completed cooled, frost the cooled cupcakes with the prepared frosting. Place the flaked coconut in a shallow bowl, then dip the top of each cupcake into the shredded coconut.
Excerpted from 100 BEST VEGAN RECIPES, © 2016 by Robin Robertson. Used with permission of Houghton Mifflin Harcourt. All rights reserved. Photo ©Lucy Schaeffer.