We have missed you during our self-imposed hiatus.  Everyone needs a break from time to time and our was filled with fun day trips to our local farms, walks on the beach, and time spent with family, but now we are back with a vengeance.  We have been working behind the scenes planning to make Chic Vegan better than ever.
I am thrilled to be stepping-up from columnist to Chic Vegan Editor.  While I will still answer your questions from time to time in my Ask Grettie column, I will mostly be working behind the scenes to bring you the latest and greatest  on the vegan front.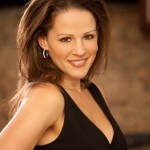 We are welcoming some exciting talent into the Chic Vegan family.  I am indescribably excited to announce that monthly Julieanna Hever will be answering your nutrition related questions.  In addition to being the Nutrition Columnist for VegNews Magazine, Julieanna just launched the wildly successful book, "The Complete Idiot's Guide to Plant-Based Nutrition", was featured on an episode of the Dr. Oz show, co-produced the documentary "To Your Health", and counsels a variety of clients throughout the world (including elite athletes) from her Los Angeles, California-based private practice.  We are so happy to have Julieanna on board.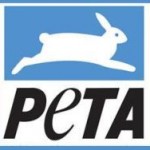 We are also welcoming our very own Animal Rights columnist, Helena Antonowitsch.  Helena is a PeTA insider and will be our direct line to what is happening on the animal rights front.  If you have any questions for Helena or story ideas please let me know.
I am personally very inspired by notable vegans in the world today and will be interviewing prominent vegans and sharing those interviews with you.  I have several lined-up at the moment and  would like to hear from you with regards to who you would like to see interviewed.  Who are your vegan heroes?
Lastly, I want to know what you would like to see featured on Chic Vegan.  I have an open-door policy and would love to hear from you.  Please drop me a line and send me your questions and suggestions  gretchen (at) chicvegan.com
It feels great to be back!
Gretchen