I don't know about you guys but I'm so ready to release my tootsies from their winter shackles aka my winter boots. So breakout the vegan nail polish or head on over to your favourite vegan pedicure place so you can prepare those feet of yours to be set free! Here are a few places where you can get yourself some stellar shoes to help ease your feet into Spring/Summer.
Their vegan shoe section takes the guess work out of finding a pair of cruelty free shoes and it also proves that vegan can = stylish. Lulu*s has tons of great shoes available for Spring/Summer for very affordable prices.

Image Source & Credit: Lulu*s
Always  a  great resource for vegan shoes (and more), whatever your style you're bound to find a pair in their vast selection that suits you to a T. The best part is most of the shops sandals and Spring/Summer style shoes are currently on sale!

Fun, fashion forward & 100 % vegan Everyday Apparel's unisex shoes (yes their for you boyz too!) are for those of you looking to kick off your winter boots and put on some fun hip sneakers.

Always affordable. Always stylish. Go Jane is a great place to find fashionable shoes made from synthetic materials for the up coming Spring/Summer season.

Image Source & Credit: Go Jane
This eco conscious vegan shoe line has a plethora of très chic styles in their new Spring/Summer 11 collection for you to sport around town in the up coming warmer months.
Image Source & Credit: Neuaura
—-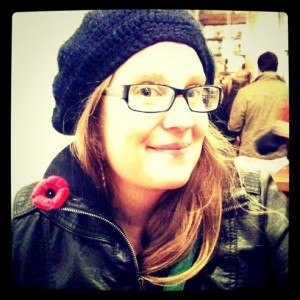 About Moi: Hi I'm Melanie I live in Toronto with my two adorable kitties Mosi & Beanie. I've been vegan 9 years and have also worked in fashion as a graphic/textile designer for 9 years. Almost two years ago I started a vegan fashion blog called The Streets I Know. I started this blog out of my love for vegan fashion and my need to share it. My blog and I were recently featured in the fabulous book The Vegan Girls Guide To Life. I'm super excited to now be sharing some of my vegan fashion musings with you here on Chic Vegan. You can also follow my fashion musings & tips on Twitter & Facebook.