It's fall, which means time for comfort food and lots and lots of pumpkin!!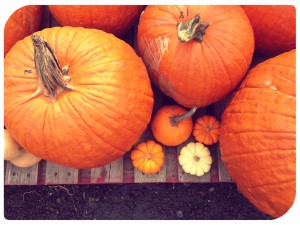 Vegan Pumpkin Soup
(serves 2 – 3)
2/3 whole pumpkin 1/2 sweet potato 2 carrots 3 1/4 cup water 1 onion 1 C coconut milk, more if you want thinner/less if you want thicker 1.5 T maple syrup 1 T olive oil 1 t salt pumpkin pie spice, to taste extra cinnamon, to taste
Chop pumpkin, carrots, and sweet potato into cubes and boil, with salt, in the 3 cups of water until soft.
Chop and saute onions in the oil and 1/4 C water, about 5 minutes.
Combine everything, minus the maple syrup, in the blender and blend until smooth and creamy.
Return to pot, add maple syrup, and heat until hot.
Enjoy!