Since becoming vegan, I have spent countless hours scouring the internet to find vegan shoes.  There are certain brands that have a wide selection of vegan options like T.U.K. Footwear.  They have been making original footwear for bands, music fans and fashionistas for 26 years.  Think funky, chunky shoes, from creepers to combat boots…and many of them are vegan!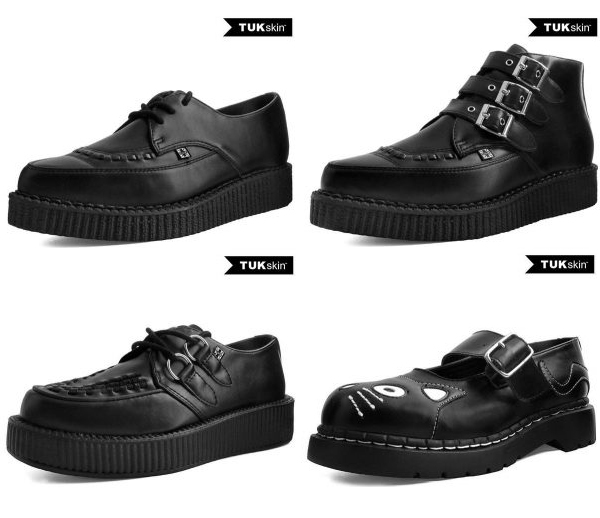 T.U.K. Footwear has recently become PETA approved and has also launched a collection using a new tech synthetic leather and suede including TUKskin.  TUKskin is a high quality synthetic leather that is breathable and can be polished like leather but is 100% cruelty free.
The super cool folks over at T.U.K. Footwear offered to let me test out a pair from their new TUKskin line and I was happy to oblige.  Being a lover of all things cat and cat related, I thought I would try out the Kitty Mary Jane.

So first off, how cute are these shoes?  Adorbs…right!?  When I have them on I can't stop looking down at that cute kitty face and smiling.  I've noticed that these shoes make other people smile as well.  In addition to being super cute, they are also really well made.  From the topstitching details to the sturdy silver buckle and 1 1/2 inch lug heel, these are some quality shoes that were made to last.
I decided to test these bad boys out while running around the city doing errands.  I am happy to say that they were really comfortable the entire time.  My feet always seem to sweat in certain shoes and boots that I wear even during the cooler months.  Not with my TUKskin Kitty Mary Janes!   These shoes hold up to T.U.K. Footwear's claim that TUKskin is breathable as my feet stayed dry and comfortable all day.
Cats not your thing?  Not to worry, there are other cool styles in the TUKskin line for you to choose from.  Word on the street is that T.U.K. Footwear is going to be broadening their vegan offerings with a new ladies only collection to launch in SS18.  So soon there will be even more styles to choose from!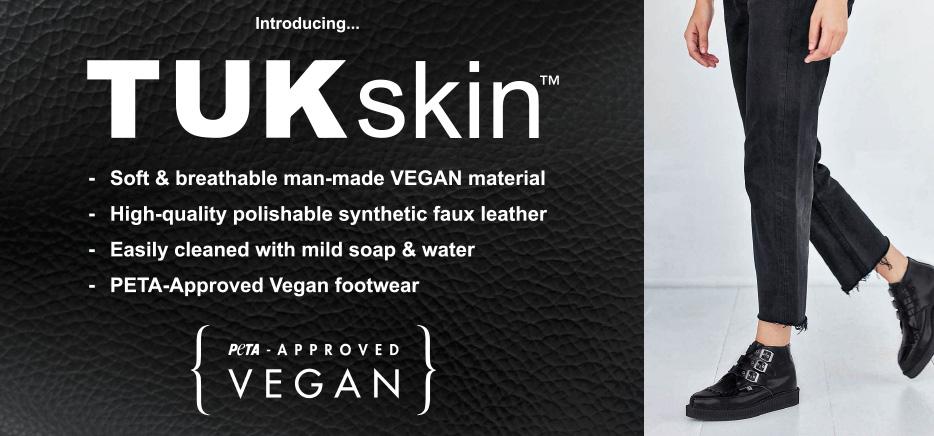 So how about you listen to your inner rock n roller/fashionista and check out the new TUKskin line from T.U.K. Footwear?  Cruelty-free never looked cooler!
SaveSaveSaveSave
SaveSave