At the risk of dating myself here, remember those jean jacket and shorts outfits from Contempo Casuals with the matching patterns and in your face florals? Well, fortunately for now we can keep the jorts in storage, but florals are everywhere – and they're wilder than ever. The trend started last year when Louis Vuitton debuted the rose corset for Fall/Winter RTW 2010 and went big and boho in the D&G ad campaign for Spring 2010.

Louis Vuitton Fall 2010

D&G Spring 2011 Ad Campaign
While dresses dominate, this year florals are taking new shape, in fitted tops, shoes, and even outerwear. Here are some vegan pieces that both the couture collector and frugal fashionista can appreciate:

In Bloom Bustier Tank, $58 Nasty Gal
Wear this with lace-up boots, a black blazer, an overized floppy hobo
Beyond Skin Wedge, Upcoming Spring Collection
Wear these with Long tapered jeans, a bustier-style floral minidress, a simple red headband
Aqua Floral Strapless Party Dress, $88 Bloomingdales
Wear this with a black gaucho hat, high-heeled ankle booties, a thin bracelet and oversized ring
Floral Rayban Wayfarer Sunglasses, $16 Mimi Boutique
Wear these with all-over denim, a lace bustier, rose red lipstick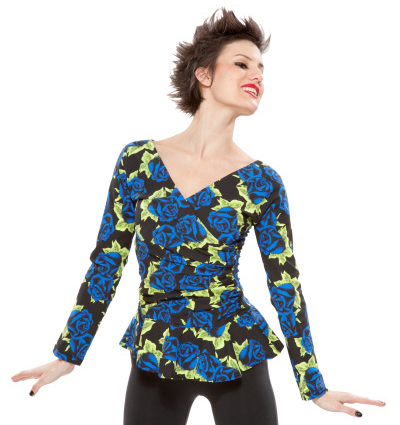 Tin Can Rose Top, $111 Betsey Johnson
Wear this with a black miniskirt, chunky  pumps, shoulder length dangling chain earrings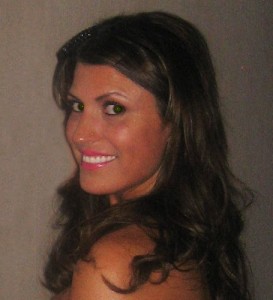 Tech geek by day and vegan fashionista by night, this Bay Area native and 20-year vegetarian made the commitment in 2009 to eliminate all animal-derived materials from her wardrobe, but couldn't find high-fashion animal friendly designers. Realizing there were probably many others in the same predicament, Ciara set out on a mission to prove that one could be ethical, fashionable, and fabulous at the same time and founded the vegan fashion blog Animalfriendly.me. Through her research, she discovered not only dozens of amazing animal friendly designers and retailers, but also the horrors of factory farming, and decided to take it a step further, becoming vegan in Summer 2009. Ciara currently lives in San Francisco with her three kitties, continues to write for Animal Friendly Shopping, and designs software for a high-tech corporation.