HerbZone is a rare gem of a company. Most beauty products that have jumped on the "all natural" bandwagon aren't exactly..er…natural. The are laden with perfumes, preservatives, and many other things we can't pronounce. HerbZone understands that just because an ounce of plant extract is squeezed into something does not make it natural.  Their products are high quality and the sheer lack of superfluous ingredients is commendable. HerbZone was awesome enough to send a boat load of their products over to Chic Vegan HQ a few weeks ago, and things just haven't been the same. Bath time is invigorating. My skin is like (vegan) silk. And I smell just divine.
The only downfall of these luxurious products is the price.  They are a tad on the expensive side.  For lovely ladies on a budget, this may just be another product line that is drooled over and coveted until the end of time. BUT I HAVE GOOD NEWS – You can get HerbZone products for 55% off at Vegan Cuts starting RIGHT NOW! I do not lie, my little lovelies. Get $65 worth of products for only $29 – now through this Saturday, 8/13.

If you are thinking about taking advantage of this crazy sale, here are some products we whole-heartedly recommend.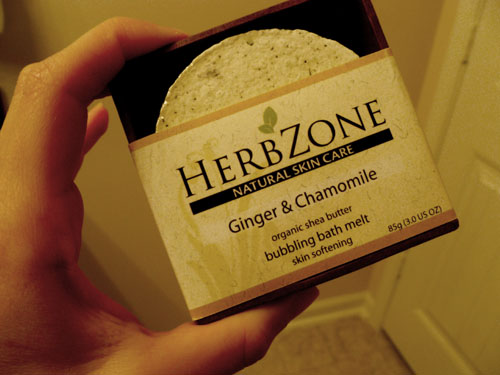 Want ultimate aromatherapy relaxation and silky smooth skin? Done and done. These little guys are not only tons of fun (its like Alka-Seltzer for your tub!), they are the perfect end to a crazy, insane, no-good day. Trust me on this one.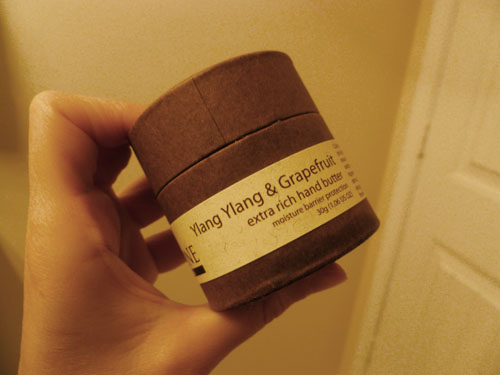 Think: intense moisture and heavenly smells. This is possibly the best foot moisturizer I have ever used. A little goes a long way and your little container will go on for months and months.  Just a note: The thing that makes this moisturizer so good is it's use of pure unadulterated oil. (By now you know that oil is the best natural skin softener.) Make sure you let all the oil absorb into your skin before touching any fabrics you really like.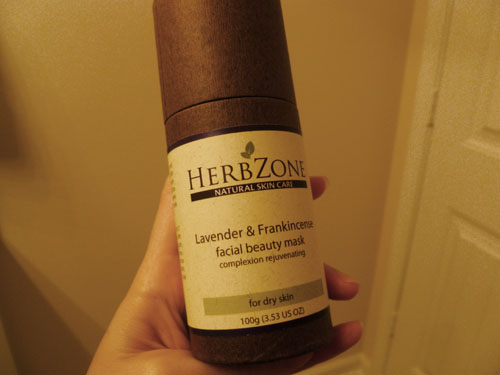 These really are a spa dream come true. What do you think of when you think of being pampered?  I think of this. Well, break out the cucumber slices and fluffy white robe, because your face is gonna look awesome. After using this mask, my pores looked smaller and my skin was so smooth. I was virtually glowing.
Each beauty mask is specially formulated for different kinds of skin. So make sure you get the best product for your skin type to ensure a winning experience.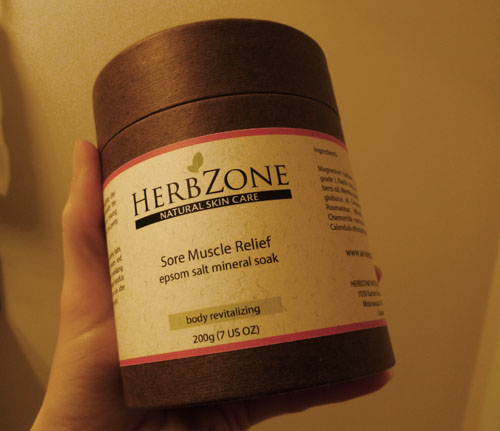 Who doesn't love bath salts? Herb Zone salts are great because they slip in some natural oils as well as dried flowers and herbs. It is a bath time experience beyond any other. I personally recommend the Sore Muscle Soak – after a particularly strenuous bout of circus training, it was a life saver!
These should just be called "magic oils". Whatever ails you can be managed with one of HerbZone's therapeutic oils. I tend to get dandruff when I am stressed (weird, right?) and this oil really helped take care of that. They also have oils for eczema, cellulite, and even split ends! The lack of chemical additives is really beneficial in this case, because you know that these oils are providing pure therapeutic value – you don't have to worry about your skin only being well when using this product.
Have I convinced you to try this stuff out yet?  Head on over to Vegan Cuts and get an AMAZING deal on these equally amazing products. Get $65 worth of HerbZone products for $29 – 55% off!! Now through 8/13.
*Please note that a few of HerbZone's soap bars contain honey and are not vegan. As always, be sure to check the short list of ingredients before ordering.