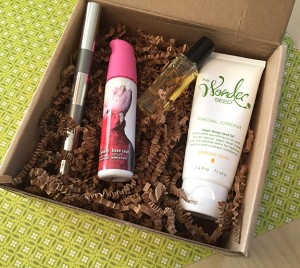 February tends to be pretty bleak – it's dark and cold, and we're all counting down the days to spring. A bright spot in the chilly dreary days was the delivery of my Vegan Cuts Beauty Box!
If you've been vegan for a while you have probably heard of the Vegan Cuts Beauty Box, but if you're a newbie, you might not know about it. And that's why I'm here! The Vegan Cuts Beauty Box is a subscription service that delivers a box of cruelty-free beauty products to your door every month. The products are usually sample sized, but there are times when you'll receive full-sized products too (as was the case with most of this month's products). It's a great way to discover new brands and sample products without spending a lot of money. It's also perfect for new vegans who are just learning about cruelty-free brands.
I love that the February Beauty Box was curated with winter beauty care in mind!

The February Vegan Cuts Beauty Box Contained: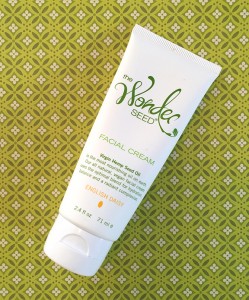 Harvey Prince Organics Perfume Roll-On ­– Harvey Prince perfumes are made with high-quality eco-friendly ingredients, and they never contain harmful chemicals such as phthalates, parabens, sulfates, or benzene. I received Madagascar Vanilla, which does indeed smell like vanilla. Harvey Prince markets this scent as a stress-reliever, as the aroma of vanilla can be warm and comforting. I usually get headaches from perfumes, even natural ones, but fortunately, I can wear this scent without any problems!
The Wonder Seed Facial Cream – I moisturize twice a day, but my skin has still be suffering from the effects of winter's cold, dry air. This moisturizer is made with hemp seed oil, which has the perfect ration of omega 3 to omega 6 fatty acids for absorption, ensuring that nutrition is delivered deep into the skin. My skin has definitely been feeling softer and less dry since I started using it.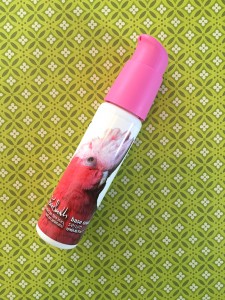 Tara Smith Base Coat Hair Serum – My hair has also been a victim of the dry winter air, so I was excited to find this serum in the February Beauty Box. It's made with starflower seed extract and coconut oil, which help create shine and lock in moisture without weighing hair down. My hair has been thankful!
100% Pure Eye Dual-Ended Creamstick – This creamy eye shadow is formulated with sea minerals and vitamins so that it moistures while adding color. It glides on smoothly and stays put throughout the day. I love that the pigment color comes from fruit!
The Beauty Box is available as a monthly subscription, which means that once you sign up, a box of new goodies gets delivered to your door every month. If you like the samples in your box, you can order their full-sized counterpart from the Vegan Cuts Marketplace.