Smelling good is what girls do best – so why not do it sans nasty chemicals, toxins and with products that don't hurt any living creatures in the process?
This used to be a hard and complicated endeavor, but much like all things vegan, you now have tons of delicious smelling goodness to choose from! The following are top choices in the world of ethical perfumery. If you are on more of a budget you can troll Etsy for some great scents or make your own!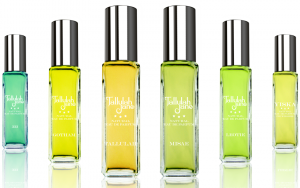 Tallula Jane has 5 enchanting smells to choose from: Tallulah, Gotham, 333, Misae, and Leotie. All fragrances are organic and vegan and hand blended and poured using all natural ingredients. This makes each batch subtly different and your smell will always be unique!

A Perfume Organic carries only organic, vegan and locally made fragrances. APO's perfume is free of petrochemicals, solvents, dyes, pesticides, and synthetic chemicals known to cause cancer.  They carry four fragrances, each distinctly different:  Green, Perfumed Wine-Rosé, Urban Organic, and White Magik.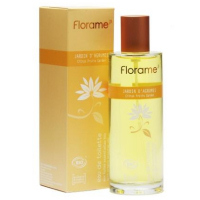 Florame's eau de toilette fragrances are true nose candy and very high quality. They offer over 8 simple fragrances that are organic, vegan and synthetic free. When sprayed on the skin they blend with your naturally occurring pheromones to create a sexy scent!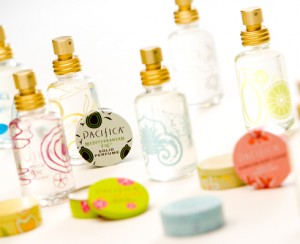 Everyone's favorite: Pacifica carries tons of scents that are all free of parabens, animal testing, animal ingredients or artificial colors.  Of course they are 100% VEGAN and also Gluten-free.

Make your own perfume!
Crating your own perfume is simple, totally cheap and tons of fun! Try this simple recipe to create your own completely one-of-a-kind fragrance. You can buy most ingredients online or even at your local health food store.
Pour the alcohol into your bowl. Add the essential oils one drop at a time into the alcohol* in the bowl, stirring slowly after each addition. Make sure that you stir slowly, but long enough to completely disperse the oils.

Allow the blend of oils and alcohol to stand undisturbed for 48 hours.
Add the distilled water. Stir it slowly until it is completely dispersed.
Place the mixture in a cool, dark place where it won't be disturbed for at least three weeks. This will allow the perfume to mature.
Filter the resulting pure perfume through a coffee filter to remove any sediment that may have formed. Bottle your perfume into colored glass bottles with a stopper. Enjoy it as you would any commercial perfume.
*You can use commercial perfumer's alcohol (suggested) or vodka!