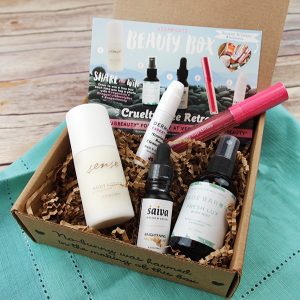 The Vegan Cuts August Vegan Beauty Box came loaded with supplies to help you take a cruelty-free retreat in your own home!
Have you ever wanted to try a new skin care product or have been curious about a cosmetics brand that you've been hearing about, but have been reluctant to shell out a ton of cash, worried that the product in question might not be right for you? Well, then the Vegan Cuts Vegan Beauty Box is the perfect solution! The Beauty Box is a subscription service that delivers a box of cruelty-free skin care and beauty products to your door once a month. Each box contains 4 to 7 samples – or full-sized products – for you to try without spending a lot of money. I've discovered some new favorites through the Vegan Beauty Box, and I look forward to the box's arrive every month.
This month's beauty box was full of products to pamper you skin after a long day in the sun.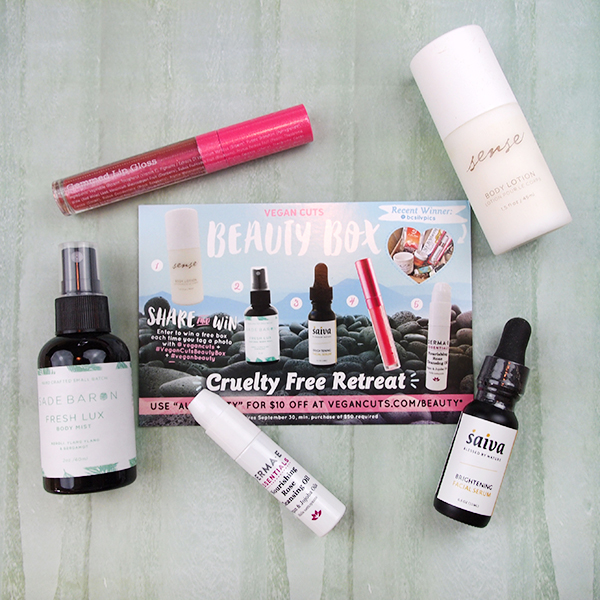 The Vegan Cuts August Vegan Beauty Box contained: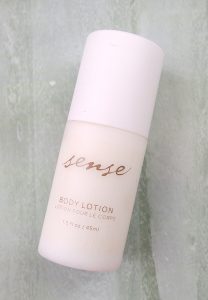 William Roam Sense Body Lotion – $4.95
This rich and creamy body lotion is made with refined Minnesota tamarck larch tree extract. It has a clean, fresh fragrance, and it feels like a product you'd find a luxurious spa. I've been slathering it all over myself daily, and my skin feels soft and hydrated. I love that made without parabens, sulfates, or phthalates.
Sade Baron Fresh Lux Body Mist – $10 value
This handcrafted misting spray is made with neroli, ylang ylang, bergamot and other plant extracts, and it's formulated to nourish, hydrate and calm the skin. Bergamot is one of my favorite scents, and I love this mist's subtle floral fragrance.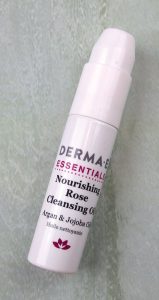 Derma-E Essentials Nourishing Rose Cleansing Oil – $6 value
The idea of cleansing your face with oil might sound a little strange, but I've been doing it for a few days now, and I'm a believer! This rose-scented cleanser is made with argan and jojoba oils, and it leaves the skin feeling nourished and moisturized. To use it, you simply massage it into the skin and then wipe it off with a damp washcloth.
Gemmed Lip Gloss – $26 value
It's hard to believe that the shimmer in this gloss comes from semi-precious gem stones, but it does! The pretty pink color of this sheer gloss comes from fruit pigments, including black raspberries and cherries, while the shimmer comes from labradorite, moonstone, Australian opal, and pyrite. The color is light and subtle and it stays put for hours.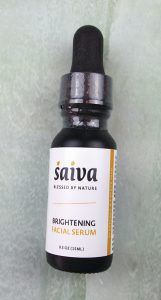 Savia Brightening Facial Serum – $16 value
I will admit that whenever I get a skin serum to try, I use it for two days and then I get lazy and completely forgot about it. I have been using this one since I received my beauty box, however, and I really like it. It's made with a blend of natural oils and extracts, and it's full of antioxidants. It's formulated to nurture and clarify skin, protect agains age spots, diminish the appearance of dark spots, as well as hydrate the face.
The Vegan Beauty Box is available as a monthly subscription, which means that once you sign up, a new box of products gets delivered to your door every month. You can sign up for just one month at a time, six months, or a full year. The best price option is the year, which breaks down to just $18.50 per box.