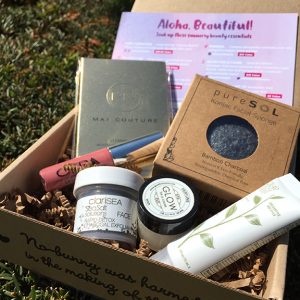 By now I'm sure that many of you chic vegans are familiar with the Vegan Cuts Beauty Box, but for those of you who are newbies, let me give you the low down. The Vegan Cuts Beauty Box is a subscription service that delivers a box of cruelty-free beauty products to your door every month. The products are usually sample sized, but there are times when you'll receive full-sized products, too. It's a great way to try products without spending a lot of money, and it's also a wonderful way to discover new brands. I have a sensitive skin, and I used to buy new products only to discover that they didn't work well for me, but not any more! The Vegan Cuts Beauty Box has helped me to find products that I like without spending a lot of cash on things I might end up throwing away.
It's like my birthday every time a new box arrives because I never know what's going to be inside. This month the box arrived just a few days after my actual birthday, which made it seem even more like a gift. The box was loaded with great products that I couldn't wait to take for a test spin.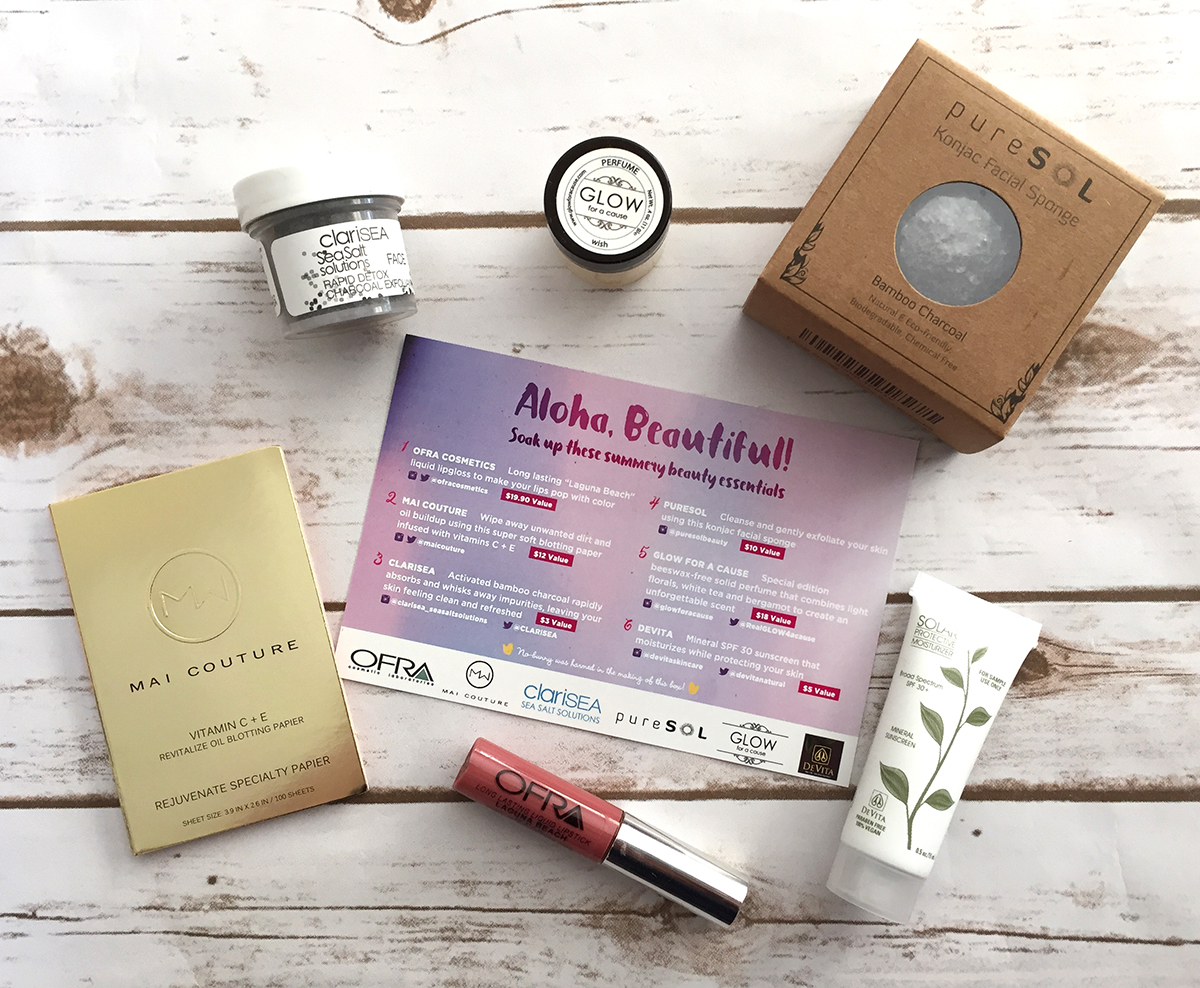 The June Vegan Cuts Beauty Box Contained:
Ofra Long Lasting Liquid Lipstick – I received the color "Laguna Beach," which compliments my skin tone perfectly. This liquid lip color does indeed last quite a long while. It didn't come off when I ate or drank. It's a matte formula, and I used a quick swipe of a clear lip balm to give it a little shine.
Mai Couture Vitamin C & E Revitalize Oil Blotting Papier – My skin gets pretty shiny after a few hours. When I worked in an office, I used to use the super thin toilet paper in the bathroom to blot my face. (Don't judge – it did the job.) I love that isn't toilet paper, and that it's infused with vitamins to revitalize skin. It's free of talc and parabens, and it doesn't mess up my makeup.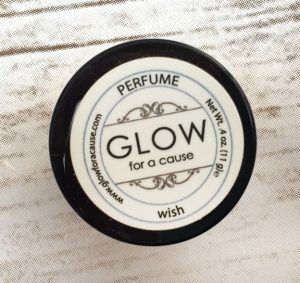 Glow for a Cause Perfume – This special addition solid perfume, called "Wish," is scented with light florals, white tea, and bergamot, which sounds like a heavenly combination to me. This vegan blend is made with organic plant waxes and oils. Sadly, perfume gives me a headache, so I've given this to a friend.
Clarisea Sea Salt Solutions Rapid Detox Charcoal Exfoliant – This powder is made with natural salts, sweet almond nut powder, and activated bamboo charcoal powder, and removed impurities to leave skin leaving clean and refreshed. Simply mix a little with your favorite cleanser and gently scrub into your skin.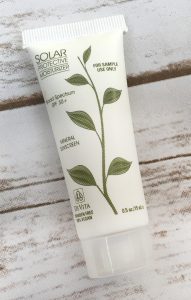 Devita Solar Protective Moisturizer ­– I'm pretty pale, and when I go out into the sun, I burn. Quickly. Even in the shade. I knew I was going to be outside for most of the day last Saturday, so I slathered myself in this sunscreen before I went out. It lasted for several hours, and I my skin didn't burn. Well, I burned in a tiny spot next to my watch that I had apparently missed when applying the lotion, but the rest of my body was thankful for this SPF 30+ mineral sunscreen. I like that this lotion was on the 2015 EWG Best Sunscreen Report.
Puresol Konjac Facial Sponge – I love the idea of a sponge that has a built-in cleanser. It even comes with a suction cup to hang it to dry after use! This little sponge is made with konjac root plant fiber, and contains activated bamboo charcoal and essential minerals to cleanse the skin and remove excess oil and dirt. It's gentle on the face, and it's worked with well with my sensitive skin.
The Beauty Box is available as a monthly subscription, which means that once you sign up, a new box of products gets delivered to your door every month. If you like the samples in your box, you can order their full-sized counterpart from the Vegan Cuts Marketplace.