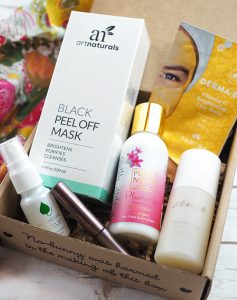 Summer is here, and the June Vegan Cuts Vegan Beauty Box will help put a little extra sizzle into the season.
If you've been reading Chic Vegan for a while, I'm sure you know about the Vegan Cuts Vegan Beauty Box. If you're a new reader or even new to veganism, you might not know about it, so let me fill you in.
The Vegan Cuts Vegan Beauty Box is a subscription service that delivers a box of cruelty-free beauty products to your door each month. Each box contains 4-7 products, which range from unique cosmetics to luxurious skincare. Sometimes the products are samples and other times they're full-sized products, like this month's Art Naturals Black Peel Off Mask.
The Vegan Beauty Box is a great way for chic vegans and newbies to try products without spending a lot of money, and it's also a wonderful way to discover new brands without spending a lot of money.
It's like my birthday every time a new box arrives because I never know what lotions and potions will be inside. This month the box arrived just a few days before my actual birthday, which made it seem even more like a gift. The box was loaded with great products that I couldn't wait to take for a test spin.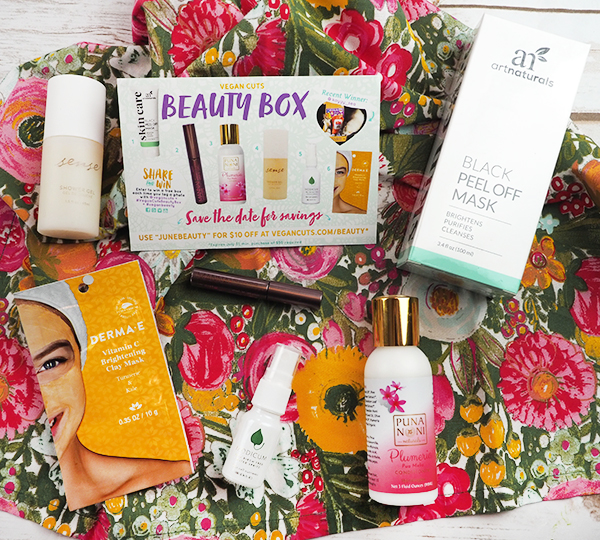 The June Vegan Cuts Vegan Beauty Box Contained: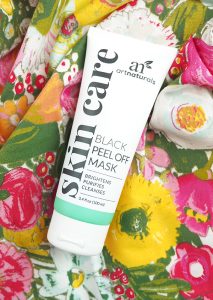 Art Naturals Black Peel Off Mask– $13 value
When I was little, I'd sometimes purposely put a little glue on my hands while doing crafts, just so I could let it dry and peel it off. When I got older and realized that there were face masks that could provide the same satisfaction, I became hooked. This mask is made with charcoal to purify and cleanse the skin. It peels away oil, dirt, and toxins, leaving skin feeling silky smooth and refreshed. I was impressed with just how much of the icky stuff it actually pulled out of my pores—it reminded me of a pore cleansing strip. I did have a little bit of trouble getting to peel off of some of areas of my face, such as my temples and chin, so I had to scrub it off with a washcloth.
Manna Kadar Mascara– $12 value
This jet-black mascara lengthens and volumizes while hydrating lashes. Once applied, it stays put, but it easily comes off with soap and water.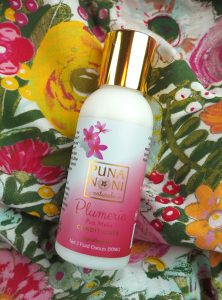 Puna Noni Plumeria Conditioner– $9.50 value
I tend to use more conditioner than shampoo, so it's always nice to have an extra stash in the bathroom. This conditioner is made with coconut oil, Hawaiian noni fruit juice, Hawaiian noni seed oil, and other natural ingredients, and it leaves hair feeling soft and moisturized, which is an exceptionally good thing after a day in the sun. The plumeria scent will take you away to the tropics.
William Roam Sense Shower Gel– $4.00 value
I loved the William Roam Sense body lotion sample that was in the Vegan Beauty Box last August, so I was excited to see this shower gel in the June Vegan Beauty Box. It lathers up to a rich and creamy foam that feels velvety on the skin. Like the lotion, it has a clean, fresh fragrance, and it feels like a product you'd find a luxurious spa. It's formulated with larch tree extract to hydrate the skin. I plan on buying a full bottle of this when I'm done with the sample.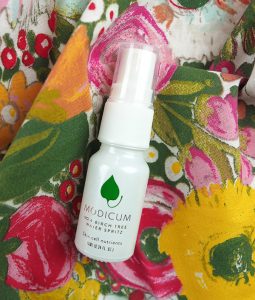 Modicum Birch Tree Water Spritz– $20.00 value
This spritz rejuvenates and hydrates skin, all while improving elasticity and protecting from external stressors. It contains birch sap, vitamin C, and aloe leaf juice, and it can help reduce inflammation from eczema, rosacea, and acne. It has a floral, rosy scent, and it's a great relief after a day in the sun.
Derma E Vitamin C Brightening Clay Mask– $4.00 value
I've discovered Derma E through the Vegan Beauty Box a few years ago, and it's become one of my favorite cruelty-free beauty brands. I ripped this little packet open the day my box arrived and slathered it all over my face. It's made with bentonite clay and other natural ingredients such as turmeric root extract, aloe leaf juice, and kale leaf extract, and helps to brighten the skin while reducing the appearance of fine lines. My skin felt soft and squeaky clean after using it.
The Vegan Beauty Box is available as a monthly subscription, which means that once you sign up, a box of new goodies gets delivered to your door every month.