Do you ever feel like you are bursting at the seams with information that you just can't wait to share?  Well pass me that megaphone, because I've got some exciting news for all you vegan fashionistas out there!
Yep, you heard me correctly!  This cool, laid-back, LA based footwear company has taken the plunge into compassion-land and is now making all of their shoes with 100% animal free components and they are Peta approved.
According to the kind folks at BC Footwear, the reason why they made this awesome change is because "(w)e want to do our part to minimize the suffering of animals."  How awesome is that!?  I told you it was some exciting news!
I was fortunate enough to receive two pairs of BC Footwear booties to test out and let me tell you…I was impressed.  When I pulled each pair out of their respective boxes, the first thing that I was struck by was the quality of these shoes.  There was no strange chemical smell that can sometimes accompany man-made leather.  Not only were both of these pairs of shoes super cute, they were both beautifully made from high-end, quality materials.
Ok, enough chit chat, let's get to the shoes…shall we?!
This ankle boot is made gorgeous vegan leather with a cool angular flap detail, subtle topstitching, a peep toe and a 3.25″ stacked heel.  I got the grey which is more of a vegan suede that is so incredibly soft.  I styled these booties with a pair of cropped, distressed girlfriend jeans and they were just perfect.  The best part about them is that they are really comfortable!  All of BC Footwear's shoes are made with high performance Ortholite insoles so they are cute and comfortable!  I wore this pair for a night out with friends and found that not only were they easy to walk in, the material was also very breathable, which is awesome because who wants sweaty feat…am I right?
Available in three colors; grey, black and tan, these are the perfect booties as we start to transition into the cooler months.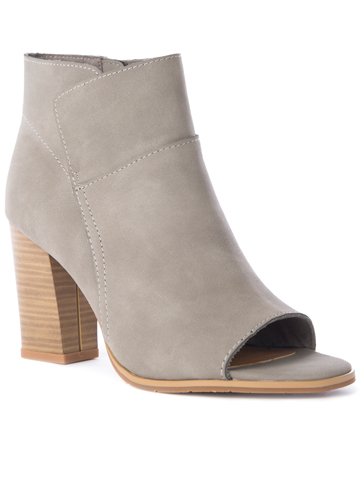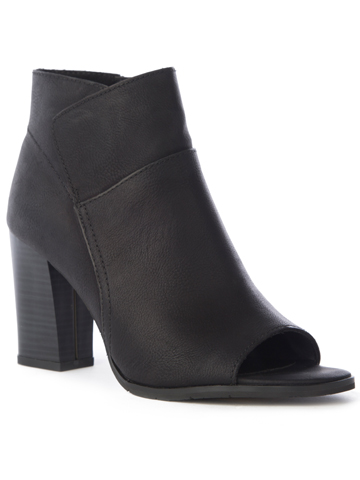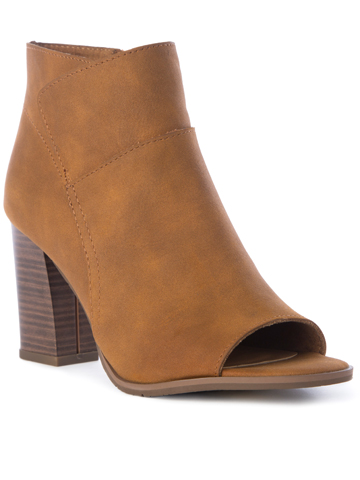 This sleek ankle boot is made with a vegan fabric that is super soft with a bit of stretch that snugs your ankle in all the right places.  With at 3″ stacked heel, these booties can be worn with jeans or dressed up with a dress or skirt.  I got these in dark taupe which is such a great neutral and I paired them with a casual denim skirt and t-shirt for the perfect weekend, running around town outfit.  These booties were really comfortable to walk around in and the stretch fabric made the fit around my ankle just right, no sagging or bagging!  The Ringmaster Ankle Boot comes in three colors; taupe, black and black exotic.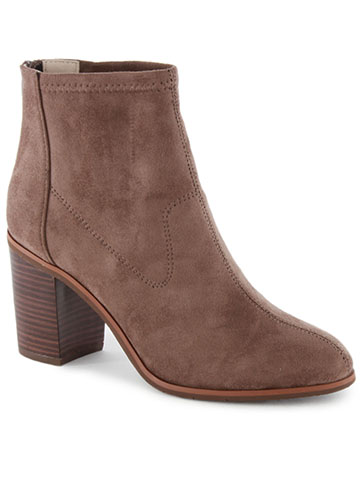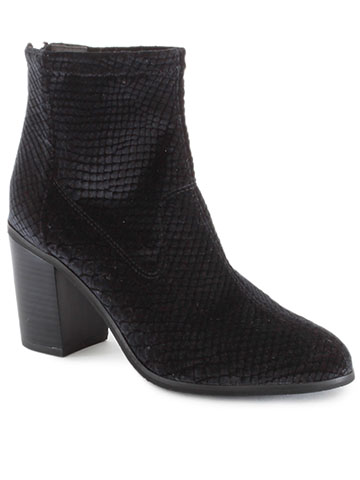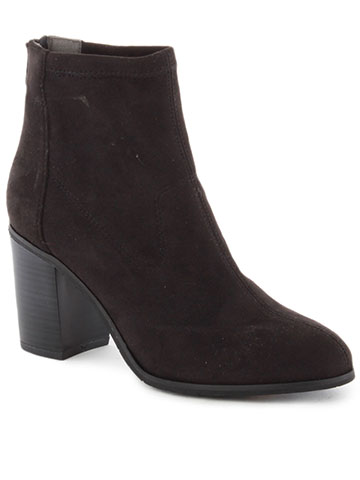 BC Footwear doesn't just make booties, they have a lot of other styles of shoes from sandals to heels to flats.  Lots of fashionable choices for every season.
So go on tell your family and your friends…heck, even tell strangers the great news… BC Footwear has high quality, fashionable footwear that is now 100% vegan!!  Go check them out!