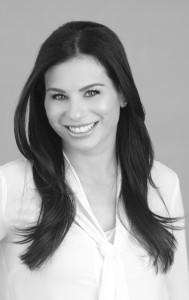 Marisa de Sa, founder of Cosmetic Concierge, a New York based beauty consulting and personal shopping company is back to give us her favorite vegan skincare products. While there are many "natural" beauty products, many of us also really want to make sure that the products will deliver results. Marisa has generously given me a complete rundown of her favorite vegan beauty products that deliver real results. Drumroll please….
Face Moisturizer
For combination skin, I absolutely love Lush Imperialist Moisturizer. The lavender in this balancing cream helps regulate skin's sebum production whilst keeping dry areas hydrated. Orange blossom water nourishes and brightens dull skin and leaves you smelling delicious as well. Its lightweight and absorbs easily, perfect for those battling oily T-zones and breakout-prone skin.
For dry skin, Pure and True INFUSE Nourishing Multi-Vitamin Moisturizer is a great pick. Vitamins A, B, C, and E nourish and provide antioxidant protection while hyaluronic acid (a must for thirsty skin) infuses skin with hydration. The rosehip seed oil and blue-green algae in this cream provide essential nutrients and antioxidant protection to the skin. Leaves skin nourished and hydrated with a youthful glow. Suitable for all skin types, especially for dry, dehydrated, and sensitive skin. Perfect for fighting dull skin during the dryer winter months.
Night Cream
One of my all time favorite night creams is REN Frankincense Revitalizing Night Cream: Rich in bio active ingredients like frankincense and boswellic acid, this cream hydrates, replenishes, and revitalizes skin while your sleeping so you wake up with a radiant, smooth complexion. Fine lines and wrinkles are diminished with continued use and over time skin feels softer, firmer and smoother. Bonus; it smells divine!
Eye Cream
Despite being on the pricier side, Tata Harper's Restorative Eye Créme delivers noticeable results. This no nonsense eye treatment reduces the appearance of fine lines, wrinkles, dark circles, and puffiness with an abundance of yummy ingredients like carrot seed oil, date palm extract, safflower extract and Helicrysm oil. Hyaluronic Acid helps keep the delicate eye area hydrated. A great product to help fight the signs of aging around the eye area.
Treatment Serum
I am absolutely in love with Pure and True GLOW Intensive C Rejuvenating Serum. Named editor's top pick of the year by Ecostyle Magazine, this multi-tasking serum harnesses the power of vitamins C and E, rosehip, and hyaluronic acid to revitalize skin. Visibly improves the signs of aging and perfects skin's overall texture. A great product for lightening hyperpigmentation and promoting collagen synthesis, thanks to its star ingredient, vitamin C. Glow is designed as a one-step treatment that combines the power of a serum and the hydration of a moisturizer. Suitable for all skin types and especially recommended for dry, pigmented, mature, and sensitive skin. A great addition to any anti-aging regimen.
Cleanser
Lush 9-5 Cleansing Lotion/Creamy Dove Orchid Cleanser is a soothing and gentle cleanser suitable for all skin types, even sensitive and reactive skin. Effectively removes the day's grime and makeup with dove orchids and everlasting flower absolute. Skin is left completely cleansed and feeling fresh.
Exfoliator
This is an absolute must have product that my clients (and myself) go crazy for. Its no wonder stars like Halley Berry and Jennifer Aniston are hooked on this skin care line. Pure and True PASSION Passion Fruit and Hibiscus Masque and Microdermabrasion Scrub is akin to getting a microdermabrasion treatment in the comfort of your own home. Aside from the physical exfoliants present in this heavenly scrub (smells like a Hawaiian vacation in jar), passion fruit distillate, papaya and hibiscus extracts, and 5% AHA form a mild but effective peel to deep clean and resurface your skin. Skin is left glowing and softer that a baby's bottom (Seriously. I can't stop touching my face after a treatment). The key is to leave Passion on for 1 – 2 minutes as a mild cleansing masque, before rubbing it in to exfoliate.
Anti Aging Treatment
NUDE Cellular Renewal Serum is a clinically advanced serum that helps to correct all of the visible signs of ageing by stimulating the skin to produce its own anti-ageing ingredients like collagen, hyaluronic acid, and antioxidants. Skin is left better able to repair itself and protect itself against everyday aggressors. I love that this serum is ultra-light weight and absorbs quickly. Over time, fine lines and other signs of aging seem diminished.
Anti-Acne Treatment
Dr. Dennis Gross All Over Blemish Solution A delicate acne treatment gel that minimizes pores and controls oil. I like it because it is gentle enough for even sensitive skin. Helps treat breakouts and prevent future ones with salicylic acid.
Mask
The recipient of numerous beauty awards, REN Glycol Lactic Radiance Renewal Mask is a powerful bio active peel mask designed to renew the complexion, reduce the appearance of fine lines, and dramatically improve skin tone. After just one use, Skin appears brighter and more radiant with a reduction in the appearance of fine lines and wrinkles, blemishes, and blackheads.
Lip Balm
Lush None of Your Beeswax Lip Balm is a softening lip treatment that leaves lips supple and hydrated. Extra virgin coconut oil, murumuru butter and carnauba wax keep lips feeling and looking their best. It smells delicious as well! I keep one in my bag at all times.
Mens Shave Cream
I got my husband hooked on Jack Black Beard Lube Conditioning Shave a year ago and he swears his skin has never been softer. Formulated with jojoba and eucalyptus, this multi-tasker is a pre-shave oil, shave cream and facial skin treatment all in one. The lightweight formula helps bind moisture to the skin and prevents razor burn. Recipient of Men's Health Grooming Award 2011 – Best Shave Cream.
.
Header image courtesy of freedigitalphotos.net