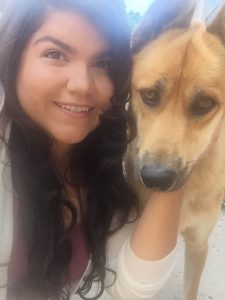 I have another wonderful small business to share with you! This time a delicious pet treat business local to Colorado, Ranger's Bakery! Shelby and her dog Ranger (who was the inspiration for the creation of Ranger's Bakery) offer a variety of awesome dogs treat, many of which are vegan!
Shelby is Colorado native and before starting Ranger's Bakery was a full-time college student. She was just shy of graduating with a Bachelor's degree in Urban Church Planting when she decided to pursue the culinary field. Shelby's always loved cooking and it helps that she's actually good at it!
Ranger is a German Shepherd, Husky mix whom she rescued last year. Ranger inspired Shelby's passion to create quality dog treats with trusted, natural ingredients. Ranger loves these treats, and Shelby feels good as his mom knowing it's good for him too! They love sharing their treats with their fur-friends and they would love to share them with your furry buddies too!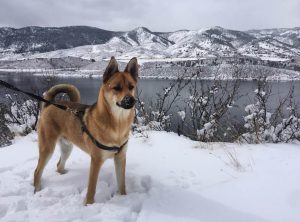 Why did Shelby start Ranger's Bakery? She adopted Ranger from Two Blondes All Breed Rescue in Denver. He was initially rescued, along with his mother and siblings, in San Antonio, Texas. He was eight weeks when she brought him home. By his second day home, he started to show signs that he was sick. It turned out that the puppies had gotten worms from their mother. The rescue did a great job getting all the necessary treatments for the pups, but Ranger was the only one still not pulling through. He ended up staying a week and a half at a vet hospital. He was a true fighter, and it inspired her. Shelby started researching dog health and the importance of a healthy diet and nutrition for dogs, just like humans. She was stunned to learn about the high rate of cancer in dogs and that, many times, it could be traced back to their diet. So she started making organic treats for Ranger. He went absolutely crazy for them! She let her creativity run wild and put together some great recipes. That's when she decided to put her treats on Etsy. She really wanted to share them with everyone and provide organic and healthy options for dog owners.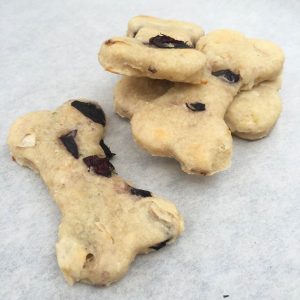 Shelby and I agree that there are so many benefits of feeding dogs healthy and organic foods; organic food tastes better, it's been proven to promote animal welfare overall, it prevents cancer, boosts the immune system, prevents premature aging, and reduces the risk of heart diseases.
Shelby feels that Ranger's Bakery has so much to offer because of the integrity of the ingredients each treat is made with. All of the fruits and veggies are farmed locally, so they're super fresh. She uses only certified organic produce and which means less pesticides on produce. And it's a huge plus that organic farming is better for the environment too! Ranger's Bakery's vegan treats offer some great benefits and provide dog owners with many options when it comes to healthy choices for their beloved fur babies. Some people may not realize the benefit of vegan dog foods and treats. Just as they do in humans, vegetables provide some great health promoting and disease fighting properties.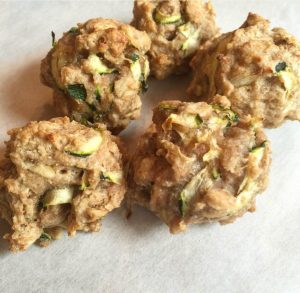 You can find all of Ranger's Bakery's delicious treats here: https://www.etsy.com/shop/rangersbakery
Please also like Shelby and Ranger on Facebook! https://www.facebook.com/rangersbakery/
One of the best things about Ranger's Bakery is that you can order a sample pack of all Ranger's Bakery's delicious vegan treats!! My dogs absolutely love them!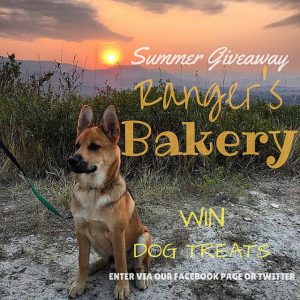 And don't forget to enter Ranger's Bakery Summer Giveaway! Good Luck!

https://www.rafflecopter.com/rafl/display/0a09f1bf1/