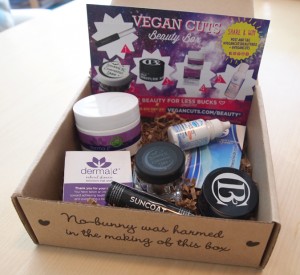 Fall is here, and the Vegan Cuts Beauty Box is perfect pampering skin as the weather cools as well as putting on your party face for upcoming holiday celebrations.
What is the Vegan Cuts Beauty Box, you ask? Well, it's a subscription service that delivers a box of cruelty-free skin care and beauty products to your door once a month. Each box contains 4 to 7 samples and full-sized products, and it's the perfect way for chic vegans to discover new brands as well as sample products without having to spend lots of money. If you like what you've tried, you can purchase its full-sized counterpart from the Vegan Cuts Marketplace. As the name implies, all of the products featured in Beauty Box are made without animal ingredients and are never tested on animals. Most of them are organic and made with natural ingredients as well.
The September Beauty Box Contained: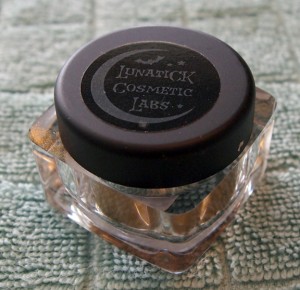 Lunatick Cosmetic Labs Eyeshadow – This talc-free eyeshadow is  made with non-toxic minerals. I received a shimmery bronze color that contains silver sparkles called Dr Jekyll, which is perfect for creating a dramatic look for winter holiday parties.
Suncoat Natural Mascara – This all natural mascara is made with a sugar-base and contains vegetable glycerin, vitamin E, and grapefruit seed extract. It conditions lashes while lengthening and coloring them.
Clark's Botanicals Moisture Mask – This deep moisture mask combines algae, comfrey root, jasmine, and green tea to sooth dry skin. My skin is already feeling the effects of the seasonal weather change, so this couldn't have come at a better time.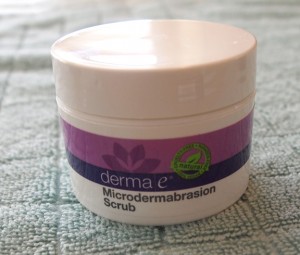 Derma E Microderm Abrasion Scrub – This scrub is made with Dead Sea Salt and volcanic sand and is formulated to buff away dull cells and leave skin soft and smooth. Along with the Clark's Botanicals Moisture Mask, this is perfect for keeping skin feel fresh during the cold weather months.
Only Goodness Inside My Goodness Deodorant – This long-lasting aluminum-free deodorant is made Dead Sea minerals to keep you smell-free all day long. I'll admit that I was skeptical, but it works!
The Beauty Box is available as a monthly subscription, which means that once you sign up, a box of new goodies gets delivered to your door every month. If you like the samples in your box, you can order their full-sized counterpart from the Vegan Cuts Marketplace.