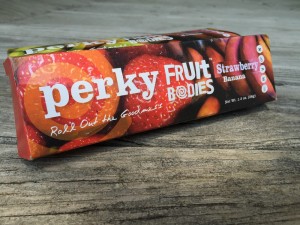 As a kid, I always envied my friends that had cupboards full of store-bought goodies.  The more, the better.  My mother rarely purchased any special treats for us, and the few things she did buy were pretty basic – ginger snaps, Fig Newtons and pretzels were the junkiest items we had.  Like most kids, I didn't appreciate the fact that my mother was trying to raise healthy kids.  I just felt cheated.
So, I was happy to indulge when I visited friends.  And, before I discovered boys and clothes, I spent my allowance on junk.  There was a corner store that had a great selection of candy and I did my part to add to their bottom line.  My preference was chocolate.
As an adult, I admit that I still have a sweet tooth.  Chocolate continues to be my first choice, although my tastes are much more refined.  My son doesn't like chocolate much, but he loves anything that is sticky and fruity.  I do my best to ensure that his occasional gummy-ish treats are as healthy as can be. That's why I like Perky Fruit Bodies.

Perky Fruit Bodies are 100% natural, gluten-free, raw and organic superfood roll ups.  While they may look like other fruit roll ups, they are quite different.  Key points of difference are: no food coloring, no preservatives, no corn syrup and the fruit is never cooked or from concentrate.
This innovative, fun and delicious pocket-friendly snack, made of only pure, whole organic fruit and superfoods such as raw cacao and raw coconut, is an ideal snack for kids, parents, athletes and outdoor enthusiasts of all ages.
Founded by raw food educator Gil Cohen and his teenage sons RJ and Tal, Perky Fruit Bodies roll ups include naturally occurring fiber, protein, enzymes and micronutrients.  They are vegan, Paleo-friendly and low-glycemic, which helps to provide sustainable energy for the mind and body.
The roll ups come in three flavors:  strawberry banana, coconut banana, and cacao banana coconut.  The ingredients list is super short and sweet for each.  For example, cacao banana coconut (my husband's favorite) is really only made of cacao, banana and coconut!
100% Arriba Organic Raw  Cacao Powder
Organic Tree Ripened Red Banana Powder
Organic Macaroon Cut Shredded Coconut
That is it!
They actually look like homemade roll ups.  The coconut banana roll up (my favorite) was a bit imperfect, but once you took a bite, you felt like you couldn't tell this was much different from a "regular" fruit roll up.  The flavors of all three are terrific, although my nine-year-old son said the strawberry banana had a much stronger banana flavor.
While fresh fruit is ideal, fruit roll ups have a certain magic about them.  You can pop them in your purse or in your child's lunch box, or you can take one with you for your long-run fuel.  They take a while to eat and, aside from the stock-to-your-teeth thing, they taste good.  Perky Fruit Bodies go a few steps beyond great taste and convenience.   As the company's mission statement says:
WE WANT YOU TO LIVE YOUR HAPPIEST, HEALTHIEST, MOST ENERGETIC AND ADVENTUROUS LIFE. WE COMMIT TO CREATING PRISTINE, PREMIUM AND ORGANIC SUPERFOOD SNACKS; FUEL FOR YOU TO DISCOVER YOUR GREATEST GOOD.
Just another great example of good vegan products made by good people.