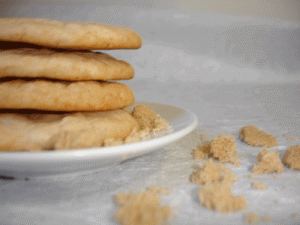 You should know, that one of things about being pregnant, is that it seems the "Id" (or the part of your brain controls basic urges like eating and sleeping according to Dr. Freud), takes over.  Case in point, I received a beautiful box of gourmet vegan cookies from Pipernilli to review for Chic Vegan.   According to the Pipernilli website, these cookies are "made with fresh organic fruit and vegetables such as sweet potatoes, bananas, carrots, apples and strawberries. Pipernilli cookies are soft baked and gourmet. Each recipe is Vegan – using the finest non-dairy chocolate, vegan sugar and non-dairy butter."  Sound good?  I thought so too.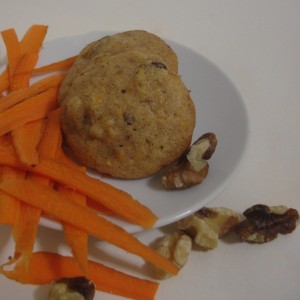 When I received the generous box from Pipernilli, did I stop, slowly unwrap the package and photograph the cookies, descriptions and pretty packaging?  No.  I did what any pregnant vegan would do (that I know, at least) and I ate every cookie, all at once, and enjoyed every last second of it.   These cookies are like little bites of heaven and if I was 3 granted wishes by the maternity fairy, I would ask to have these delivered to me weekly to repeat the fabulous excitement of getting care packages filled with delicious vegan cookies.   Hence the photos of the cookies are images from the company (as mine were long gone in my tummy), but I'm sure you can forgive me, given the circumstances.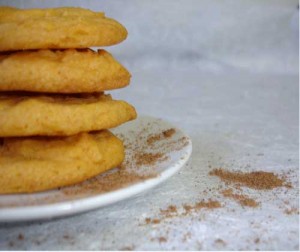 The box I received included three different sample flavors, the 14 Carat, Cashmere Drops, and Banana Chiffon.   The 14 Carat was wonderful and tasted a little bit like carrot cake that hadn't been overly sweetened, but was just right.  The Cashmere Drops are harder to describe, but tasted sort of like a cookie scone, but with the the same soft chewy texture of a cookie.  The Banana Chiffon was also wonderful, and tasted a bit like banana bread mixed with cookie dough.  If you asked me to pick a favorite, I would say, no can do, I need to order more cookies!
Pipernilli has been generous enough to offer one lucky reader the opportunity to win a free box of cookies. Follow the instructions below to enter. Contest ends at midnight EST on Sunday, November 3rd. US residents only, please.