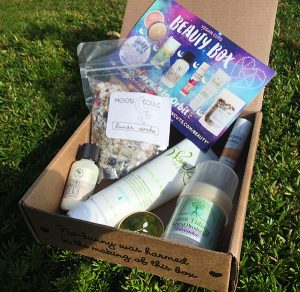 My favorite time of the month is always the day when the mailman delivers a new Vegan Cuts Vegan Beauty Box. What kind of goodies will be inside? Fun cosmetics? Nourishing skin cream? Pampering bath salts? July's Vegan Beauty Box contained all of those and more.
The Vegan Cuts Vegan Beauty Box is a subscription service that delivers a box of cruelty-free beauty products to your door once a month. Each box contains 4 to 7 samples products – or sometimes full-sized products! – that are vegan, never tested on animals, paraben free, and almost always made with natural ingredients. It's perfect for those who want to try a new product without shelling out a lot of money or for new vegans who are just beginning to discover the world of vegan beauty.
The July Vegan Beauty Box was chock-full of cruelty-free beauty products that everyone is sure to love!

The July Vegan Cuts Beauty Box Contained: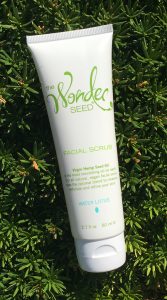 The Wonder Seed Facial Scrub – I've received products from The Wonder Seed in the Vegan Beauty Box in the past, and I've loved them all, so I was excited to receive this full-sized scrub on the July box. Made with hemp seed oil along with other natural plant extracts and oils, it gently exfoliates away imperfections while nourishing the skin. It has a light, fresh scent, and my skin felt squeaky clean after using it.
Green Goddess Organics Lip Balm – Most people who go out into the sun with sunscreen on forget about the tender skin on their lips. Fortunately this organic beeswax-free lip balm contains broad spectrum, no-chemical SPF 30. It glides on smoothly and is water resistant for 80 minutes. It has a tasty orange-vanilla flavor, too.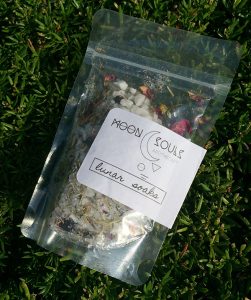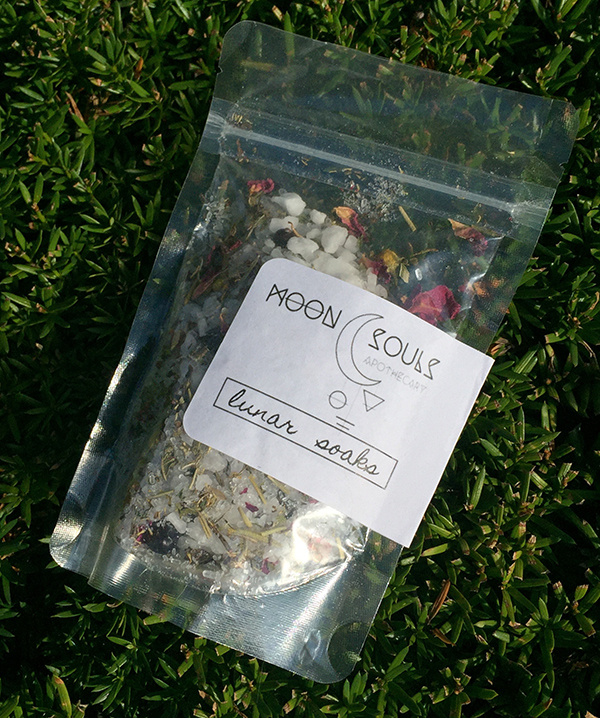 Moon Souls Apothecary Lunar Soaks – Made with Dead Sea salt, ultra Epsom salt, lemon oil, eucalyptus oil, fresh mint, and dried roses, this handcrafted bath soak smells heavenly. For those that don't have a bathtub, this "soak" can be used in the shower as an aromatic steam by placing it in a muslin bag and hanging it from the showerhead.
Leeanni Eco 3 in 1 Revolution Light – Although my bathroom cabinet is full of different toners and serums, I tend to use them only a few times, and then I abandon them and go back to using just a moisturizer. This skin cream acts as a toner, serum, and moisturizer all in one, so it saves time, money, and clutter. It's great for both morning and evening use, so there's no need to buy multiple bottles. It's perfect for taking with you when you travel, because you only need to pack one bottle, rather than four. I have sensitive skin, so I'm always a little nervous about trying new creams, but I've been enjoying this product, which is made with natural ingredients that nourish the skin.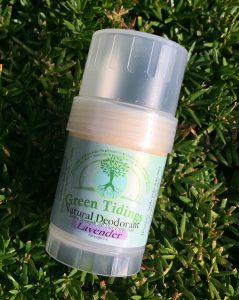 Green Tidings Natural Deodorant – I don't have much luck with natural deodorants, as I tend to be kind of sweaty and stinky, especially in the summer months. Fortunately, Glad Tidings has come through for me, though. Made with coconut oil, sea butter, lavender oil, and other natural ingredients, this non-toxic, aluminum-free deodorant has left me dry and odor-free.
Terre Mère Cosmetics Mineral Bronzer – I'm pretty pale, so I tend to avoid bronzers, but I love the light, shimmery pink "Sunstone" color I received in this month's box. It gives my skin a light, sun-kissed glow without the heavy, fake tan look comes with most bronzers. It's made with minerals, so it doesn't contain any the harsh chemicals that other bronzers contain, too.
The Vegan Beauty Box is available as a monthly subscription, which means that once you sign up, a new box of products gets delivered to your door every month.