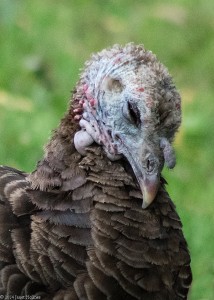 During the holidays, many people get swept up in traditions that have been in their families for years, participating in them without much thought or question, for ex., eating turkey, buying presents, etc. In talking with some volunteers and visitors of Catskills Animal Sanctuary, I was delighted to learn about their new unique and compassionate traditions for Thanksgiving, a holiday for which more than 45 million turkeys are slaughtered each year.
For the first time, new vegan Nickie Rowell will sponsor a turkey (donate for the care of a rescued turkey at a sanctuary), has encouraged her friends and family to do the same, and has committed to sponsoring one lucky bird every year.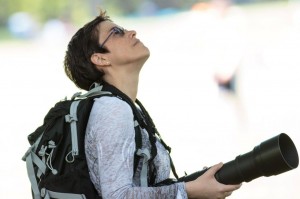 Janet Holmes "serves" birds by volunteering at the Wild Bird Fund, a wildlife rehabilitation center in New York City, on Thanksgiving Day. An avid photographer, Janet also spends the week before the holiday posting on Facebook beautiful images of turkeys, along with facts about their intelligence and emotions.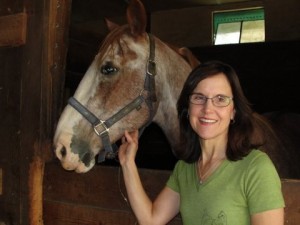 Barbara Wood, an avid home cook, brings "veganized" versions of family favorites like meatloaf and potpie to her celebration. If/when she gets the thumbs up from the meat-eaters in the family, she then refers them to resources that show how easy, delicious and satisfying vegan eating can be!
Ultimately, these folks show that you can practice compassionate traditions that minimize animal suffering and still enjoy the holiday and loved ones! What are your compassionate Thanksgiving traditions?
Article and photos courtesy of Catskills Animal Sanctuary.