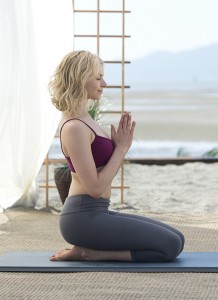 I was somewhat intimidated to review a yoga series, but the yoga DVDs from Namaste TV were lovely. They remind you of what makes yoga so beautiful. With wonderful soothing voices and scenery, seasons 1 and 3 are a good workout. They have fast movements, so you have to be quick on your toes the whole time. It looks like a dance, rather than long-drawn out yoga.
What is really neat about these DVDs is that they are broken down by pose. You stretch your body to hold the pose in each segment. It makes yoga more accessible and easy. Personally, I found the rhythm refreshing. I panicked a little at first because the camera switches focus a little too much and it is unclear who the teacher really is, but, by the same token, this is refreshing and different from traditional workout DVDs. I understand where they are coming from; after all, there are three yogis on the screen who were moving in perfect sync, so it did not matter who is teaching. You could identify with any of them; they all had the poses perfected.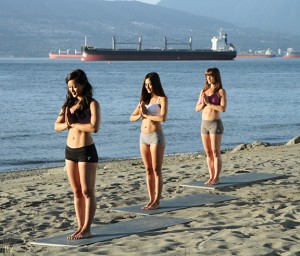 It is still a nice collection to have. The poses are not that difficult, just fast, and so if you can't hold a pose, simply skip it. I like that the DVDs are organized into little mini sessions, and not long tedious and intimidating ones.
Overall, this collection of DVDs is challenging enough without being too difficult to attempt. I passed them on to my mom who has joint pains; that is how powerful they are. I felt refreshed after each segment, even if I just watched without doing the poses along with the yogis. I think you'll really like them.
Namaste.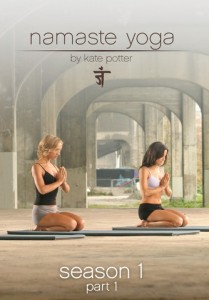 We have a copy of the Season One, Part One Namaste TV dvd for one lucky winner. Follow the instructions below to enter. U.S. residents only, please. Contest ends at midnight eastern time on September 2, 2015. Good luck!