Handmade, cruelty- free, eco-friendly, socially conscious shoes? Sign me up!
If you haven't heard of NICORA shoes, pull up a chair. You are going to want to read this.
Stephanie Nicora is the designer and founder of NICORA, a Los Angeles based footwear company that creates quality, sustainable vegan shoes.
What sets NICORA apart from other shoe makers is not just that they create fashionable vegan shoes, but it's their commitment to keeping and creating jobs for U.S. workers by using only domestically sourced materials and having their manufacturing operations based in Los Angeles. Every single part of NICORA shoes are produced on U.S. soil. It is refreshing to see a business where integrity is at the forefront of its mission.
Now let's get down to business…the shoes!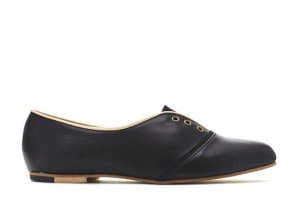 Sallys
This little flat has style for days. Sallys can be worn with or without laces and are made from a recycled microfiber blend which makes them water resistant! Available in four colors, with the extra sparkly "Solid Gold" being a real show stopper.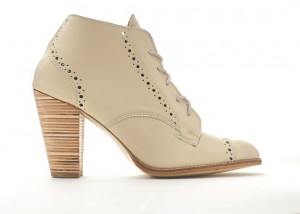 Willow
From the hand cut wood heals to the perforated detailed upper, the Willow ankle boot has some serious pizzazz. Also made form a recycled microfiber blend, the Willow is available in black and bone.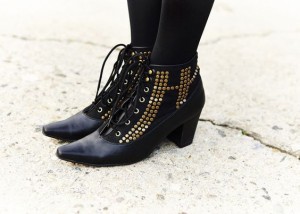 Wynonna
With a fabulous pointy toe, nice chunky heel and killer antique brass studs, the Wynonna stands out from the crowd. These bad boys are currently on sale for pre-order with a ship date of March 2016.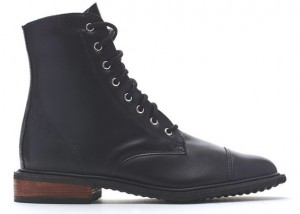 Sinclair
Fittingly named after labor-rights activist, Upton Sinclair, the Sinclair boot is the combat boot with class. Available in both men's and women's sizes made from recycled microfiber blend, canvas or waxed canvas, this boot has kick-ass good looks.
Watson
The Watson moto boot is all business. Made to withstand wear and tear while on your motorcycle, there are two versions of this boot, a standard version and a more heavy duty version which has a thicker sole and a steel toe.
One of the best ways in which we can help grow veganism is to support vegan businesses, and what better way to do that then to shop for shoes! Word on the street is that there are plans in the works for NICORA to open a brick and mortar location in Los Angeles. Road trip anyone? Until then, check out NICORA's online store at www.nicorashoes.com and show the world how fashionable vegan can be!