We love discovering new exciting cruelty-free brands – especially when they're as stylish as Freedom of Animals. This accessory brand, created by NYC stylist Morgan Bogle, caters to conscious consumers looking for gorgeous, luxurious bags (think Céline-esque chic) made from eco fabrics. Meet Morgan – a stylish fashionista with a love for pit bulls! Here, she talks us through her brand, her life and her diet.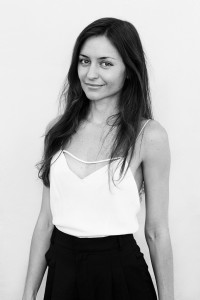 Chic Vegan – Tell us a bit about your background in the fashion industry.
Morgan Bogle – After studying fashion at art school in both London and in Savannah, GA, I moved to NYC to intern with Marc Jacobs and ELLE Magazine. I then went on to assist at V Magazine and many editorial stylists. I continued in my styling career, assisting celebrity stylists and then moved into the commercial world where I've been for 5 years now, travelling the world on campaign shoots.

CV –Tell us a little bit about Freedom of Animals and what inspired you to create it.
MB – Freedom of Animals was created a year ago after years of rescuing shelter dogs (pit bulls in particular) and travelling around to volunteer at animal sanctuaries. I wanted to make more of an impact on animals' lives and educate people to consume ethically, so I thought combining my years of work in the fashion industry with my love for animals could work! My boyfriend and I co-founded the company and spent the past year sourcing and resourcing the most sustainable and ethical materials. Fall was our first collection.

CV –Walk us through a day in your life.
MB – A day in my life is so chaotic! First and most importantly I cuddle my dog on the couch for about 20 minutes. I then either go to work on set of a photo shoot, frantically sending out emails in between shots to my factory! Or I will go to my office, meet magazines, bloggers or buyers and talk about the line. I'm also always researching new and sustainable materials, researching blogs and news about animal welfare. My boyfriend and his team are constantly photographing the bags, keeping track of press, maintaining the back end of the website and sales. I'm in communications with a lot of clients in Europe and Asia so I have to be available for emails and calls pretty early and pretty late each day! I like to finish the day by taking my dog to the East River on a long walk where I decompress and she happily pretends to chase squirrels.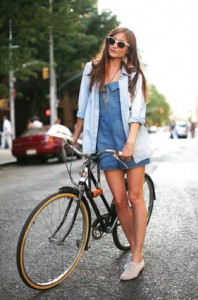 CV –What do you typically eat in the span of a day and are you a snacker?
MB – Food is SO important to me! I always start my day with a green juice (kale, cucumber, fennel, aloe, algae, a little sea salt and lemon) and a raw peanut / carob food bar. For lunch I usually have a kale salad or a kelp salad and for dinner I always have a macro platter (steamed veggies, brown rice, seaweed and beans). Throughout the day I'm drinking tons of watermelon juice and water! I don't snack much but if I do I'll have raw cashews or dark chocolate covered rice cakes.

CV –What is your favorite vegan indulgence?
MB – My favorite vegan indulgence changes ! I love Juice Press's acai / nut bowl and I love Peace Foods vegan pain du chocolate (both are NYC-based cafés) but I can get really excited about gluten-free vegan macaroni and cheese, especially with nut-based cheese.

CV –Tell us a bit about the sustainable aspect of the materials you use for Freedom of Animals – how are the materials made?
MB – The materials we use are environmentally friendly, meeting EPA guidelines for sustainable fabrications, meaning they are recycled and / or organic and don't have harsh chemicals in them. In addition the factories that make these fabrics don't use as much energy output as factories that make leather and even other synthetic materials.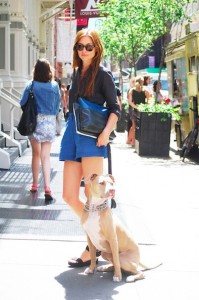 CV –What are some of your favorite styles from the collection?
MB – It's so hard to say, I like each bag for different reasons! The Melia and Melia Lia bags are my favorite all around but the doublers are so convenient for carrying a ton of stuff that I end up using them day to day.

CV –In your wildest dreams what will your life look like in 5 years?
MB – We hope to grow the company to an accessories line, including shoes, belts, jewelry and men's accessories. All sustainable, ethical and cruelty free of course. Keeping the brand chic and fashionable will hopefully excite customers and this is how we can redirect consumers from buying leather and exotic skins to environmentally friendly and animal free products. This is my biggest dream.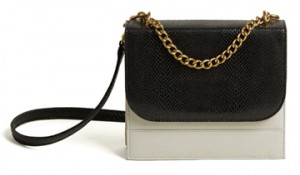 CV –What's next for Freedom of Animals?
MB – Next up is our spring collection which I am so excited about! It's really coming along and looking lovely! We aim to launch a men's bag and a small shoe line next season.
Shop the Melia Lia and other bags at www.freedomofanimals.com