Madeline Alcott is the founder of luxury beauty box company Petit Vour. The Petit Vour box features boutique and high-end vegan brands, and is a subscription service that delivers beauty products right to your door every month. Madeline founded the company because she was frustrated that there wasn't a collective online source where she could shop for products that met her standards, both ethically and structurally. Madeline has spent years researching and scouring the internet finding the very best animal-free beauty products products, and they're now available to use through Petit Vour. 
I recently chatted with Madeline, and we talked about going vegan, vegan beauty products and the beginnings of Petit Vour.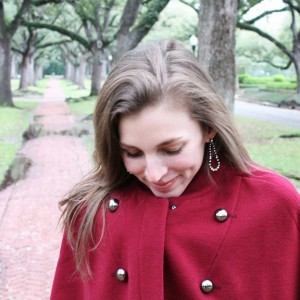 Chic Vegan – What motivated you to become vegan? Was it an overnight switch or more gradual shift?
Madeline Alcott – For me, it was absolutely a gradual shift. I wanted the transitioning to be very organic and life-long, so I made sure to change only what I was comfortable with. The more I educated myself on the food industry and the more I awakened myself to the senseless violence we have towards certain animals, the more veganism felt natural to me. I have Peta to thank for bringing me to tears in my Philosophy 101 class. From that moment on, I couldn't turn a blind eye. As a vegan, I'm still finding my voice- but it's getting louder.
CV – When people learn that you are vegan, what is the #1 question they ask and what is your response?
MA – I get 2 questions ALL the time (or so it seems).
1) "Did you lose weight when you went vegan?" A little, yes. Although focusing on whole foods rather than processed garbage has given me the most balance, in terms of both my energy and my weight, which I find to be the most important aspect in health. No calorie counting, ever. Just eat when you're hungry and stop before it's too much.
2) "Do you juice?" I love this question! Yes, I juice and yes, all the rumors are true- glowing skin, overall feeling of wellness and stability, etc.
CV – Tell me a little bit about your company Petit Vour and what inspired you to start it.
MA – I was mostly inspired by the need for easily accessible luxury vegan beauty and secondly, because I didn't want a job I felt apathetic towards. I wanted to love my work, really love it. As soon as I started sketching out my ideas for Petit Vour in 2012, I knew I was all in. I loved the research and the countless hours of work I put in, which is unusual, you've got to admit! Even more so, I loved that there was an actual void for Petit Vour. No one had created a luxury vegan beauty box or boutique- how come? When my partner and I finally launched in May 2013, the response was so magnificent. From that point on, it's just been a whirlwind and we are so excited about all of the launches we have planned!
CV – Where did the name Petit Vour come from?
MA – I wanted a name that truly represented luxury and beauty. As soon as petit fours came to mind, I couldn't part with the idea. There are so many parallels between the little French treats and our exquisite beauty products- both tempting and offering just a taste of something rich.
CV – How do you find the great vegan beauty products that go into the Petit Vour box?
MA – SO much scouring- the net, magazines, friends in the beauty business.
CV – Are there any new vegan cosmetics companies that Chic Vegan readers should know about?
MA – Definitely! Our most talked about brands of the moment are Lily Lolo, Harvey Prince, Jane Scrivner and California Naturel. California Naturel is brand new, based in LA, and has an incredible line that our members are already gaga over.
CV – What advice would you give to someone who is on a tight budget but wants to keep her beauty routine cruelty-free?
MA – I think, regardless of your budget, you should look for quality products. Makeup and skincare can actually last a good while, so think of your purchases as worthy investments. You can always join Petit Vour for a few months, discover new favorites, and then purchase through The Petit Vour Shop. We offer very generous rewards points for every purchase and cover all US shipping.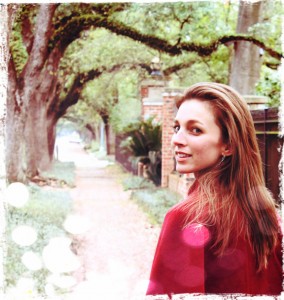 CV – What one vegan beauty product could you not live without?
MA – I am a serum junkie, to the extreme! After I wash my face, in the morning and evening, I apply a serum and my skin is immediately bright, dewy and youthful. I go back and forth between Lina Hanson Global Face Serum, MUN No. 1 Aknari and KYPRIS Antioxidant Dew (coming soon—shhh).
CV – Do you have any advice for entrepreneurs who want to start their own vegan businesses?
MA –
• Read "The Lean Startup." I devoured the book in 48 hours and then again. • If you can offer the world something unique then you have a shot at success. Find your niche and work it.
• Also, don't hold back. If you're holding back, you're probably not that into the idea and/or doubting its success. Your project will go nowhere without a passion and enthusiasm moving it forward.
• Lastly, be a courteous networker. Others may help you, but you can't assume it. Do what you can for those in your circle and the help will likely come back around. If it doesn't- who cares? Plant seeds everywhere.
CV – In your wildest dreams what will your life look like in 5 years?
My partner and I will be living in LA or NYC (both?) taking part in a number of cruelty-free/vegan events, co-sponsoring or hosting- that would be a dream! We'll have an expansive online luxury vegan shop, regular Limited Luxury Boxes and a still-growing monthly beauty box. A girl can dream, right?