Even when I take a day off from wearing makeup, I always reach for mascara. At my most tired, it can make me look like I just got out of bed and am ready to take on the day. On a good day, it accentuates what I think is my best feature. Trust me, you need to have a great mascara (or a few) in your collection!
Vegan mascaras can be a bit tricky – some are too sticky, others clump, while others transfer throughout the day. I've tried countless formulas, and it can be difficult to find your "holy grail". No matter your budget or ideal eye look, there is a vegan mascara out there that's right for you!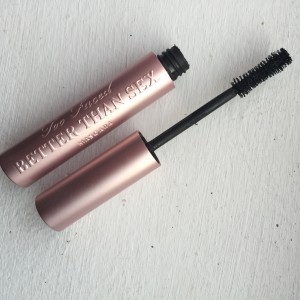 When You Want Your Lashes to BAM: Too Faced Better Than Sex Mascara ($23)
Most definitely, this mascara is my holy grail. The shape of the wand is pretty unique too, and I haven't seen another vegan mascara like it. The wand is an hourglass shape that allows you to get every single lash on the top and bottom.
Better Than Sex will give you crazy amounts of volume and luscious length. Two coats of this baby and you're halfway to a pair of false lashes! My only issue is that sometimes I notice some transfer on the tops of my eyelids under my brows. I have super oily eyelids, so mattifying with powder puts an end to that!
For Affordable Drugstore Lashes: Wet n Wild and e.l.f. ($1.99 – $4.99)
All of e.l.f.'s mascaras are vegan, and the only non-vegan Wet n Wild mascaras are their waterproof formulations and Mega Impact. There are so many options from both brands at a price that anyone can afford!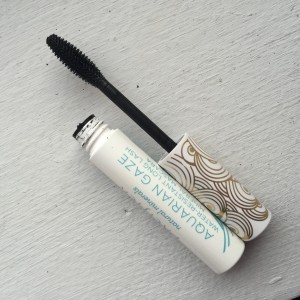 If You Think You Might Cry: Pacifica Aquarian Gaze Mascara ($14)
Waterproof/water-resistant vegan mascaras are even harder to come by than regular ol' vegan mascara. That's why I was so excited to find Pacifica's Aquarian Gaze. The wand is meant for lengthening, which this formula does a great job at! (Pro tip: if there's more space between the bristles, it's for length. If the bristles are closer together, you got yourself volume)
Keep in mind, this is water-resistant not waterproof. It's not going to last you if you jump in the pool, but it should get you through a good cry sesh. You'll need an oil-based makeup remover to get this stuff off, so keep that in mind.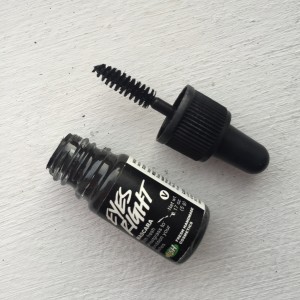 For That Au Naturel Look: Lush Eyes Right Mascara ($19.95)
Lush's Eyes Right mascara is for those days when you want to look like you're not wearing much (or any) mascara. It conditions amazingly well, so your lashes will thank you. One thing to keep in mind is that this formula takes a lot longer to dry than most, so be patient and try your best not to sneeze after you apply! Also, I found that the best way to add on more layers and build up the look requires you waiting until the previous coat is fully dry.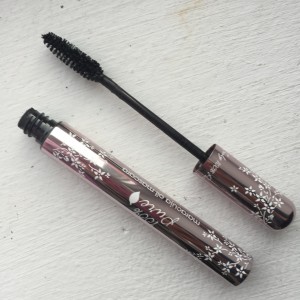 Feed Your Lashes The Purest Ingredients: 100% Pure Maracuja Mascara ($25)
100% Pure is a great brand when you're looking for the most natural ingredients in your makeup. Their Maracuja Oil Mascara is dyed with Black Tea pigments. In fact, all of their makeup is dyed with natural fruit and food pigments!
This mascara can clump up a bit, so try to wipe off any excess from the wand before you start applying. This one also has a tendency to transfer onto my top eyelid, but like I said, some powder can prevent that.
Bonus: For the MOST Volume: Milani Length in Seconds Fibers ($7.99)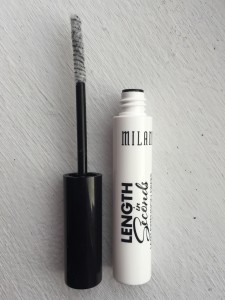 This is not a mascara, but I have been loving Length In Seconds lately! It's brand new from Milani, and it's such a fun addition to any makeup look. After your first coat of mascara, you apply a coat of the fibers to the upper part of your top lashes. Then apply your second coat of mascara (and third and fourth if you wish) and your lashes will look amazing! I've found this works best with my Too Faced Better Than Sex, but it does compliment other mascaras nicely.
If you have contacts, they recommend you do not use this product – if one of those fibers were to rub up against your contacts, not only would it be uncomfortable, but you'd probably scratch your lenses. Eeek!
What is your favorite vegan mascara? Share your thoughts in the comments!