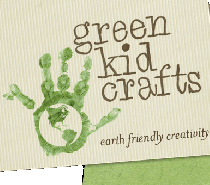 I am so excited to offer this wonderful giveaway courtesy of Green Kid Crafts (Click HERE for my product review).  Green Kid Crafts will be giving away 1 PLANET-FRIENDLY CRAFT BOX to one lucky winner.
Founded in 2010, green kid crafts is the original craft subscription company.  With Green Kid Crafts, parents and kids can enjoy planet-friendly (they offset 100% of the CO2 they generate), monthly projects that spark creativity and cultivate respect and love for the environment.  All materials are included in the package, making it one-stop shopping for child engagement.
Monthly memberships are available for $19.95.  Gift subscriptions are also available for three, six, or twelve months.  Check them out at www.greenkidcrafts.com.
Use code: SUMMER and get $10 off your first craft box!!!
***** WINNER HAS BEEN CHOSEN…craftyvegan WON!!! *****