About 150 miles northeast of Montreal, Quebec City feels a lot like Europe. The old part of town has narrow cobblestone streets, buildings that date back to the 1700s and people speaking French. This is a beautiful place to visit in all seasons. But be sure to pack your thickest down alternative for winter.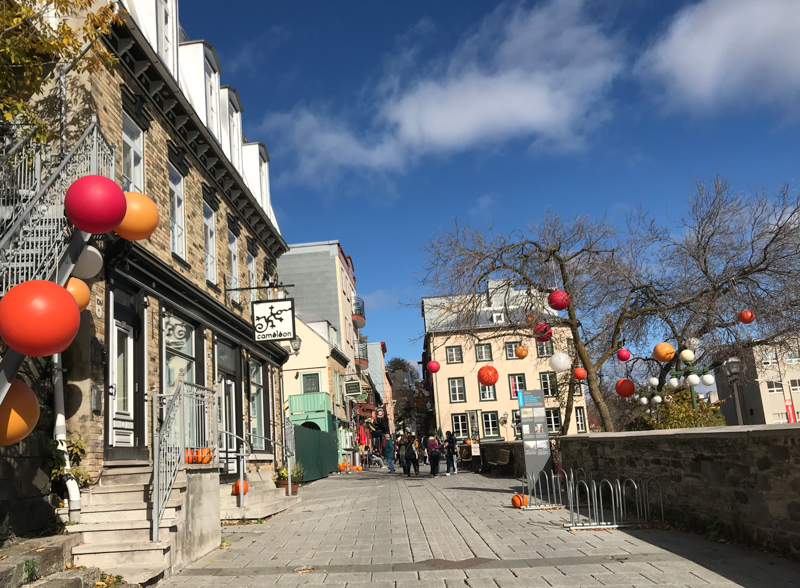 Unlike Montreal, Quebec City is far from the cutting edge of veg. Here are a few places to get a good vegan meal in Quebec City.
Monastére des Augustines
This 17th century monastery turned wellness center is my top pick for vegans and vegetarians. If you like a quiet atmosphere, history and yoga, I highly recommend staying at the Monastére des Augustines.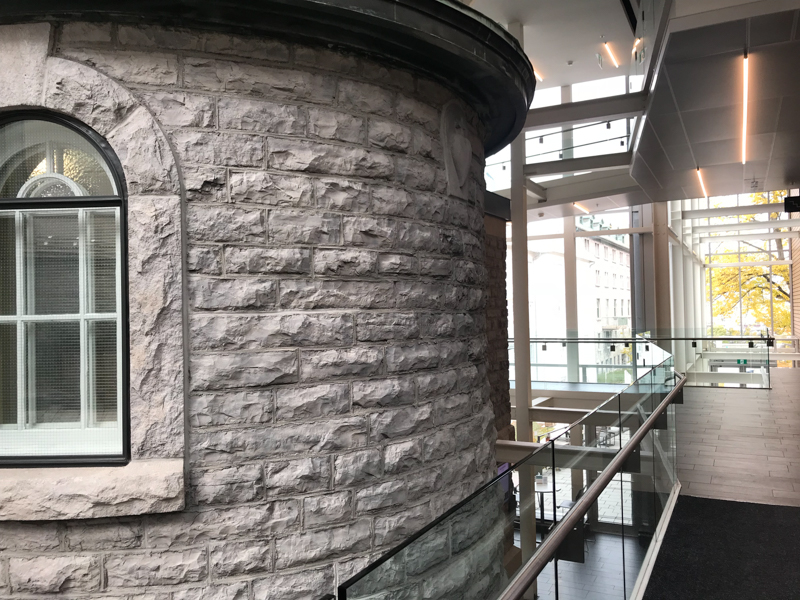 Breakfast is eaten in silence as a throwback to the Augustinian sisters' tradition, who have lived in this building for centuries. Vegan choices include several nut butters for your toast, and multiple milk alternatives for your cereal, plus lots of fruit.  At lunch, the monastery lays out ten different premade salads on its all-you-can-eat salad bar. The day I ate there, all were vegan. They always offer a veg entrée, and even had a chocolate vegan dessert. You can order a green juice or a ginger infusion.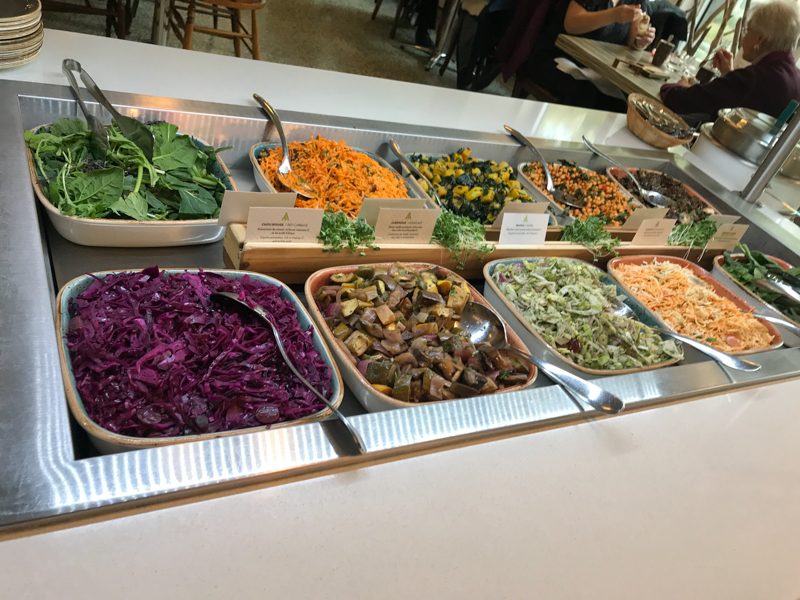 The monastery is very forward-thinking about minimizing food waste, supporting local organic farmers, and even developing new cultivation techniques for a winter greenhouse. Check out their wellness packages, which combine accommodations, meals and onsite yoga classes and spa services.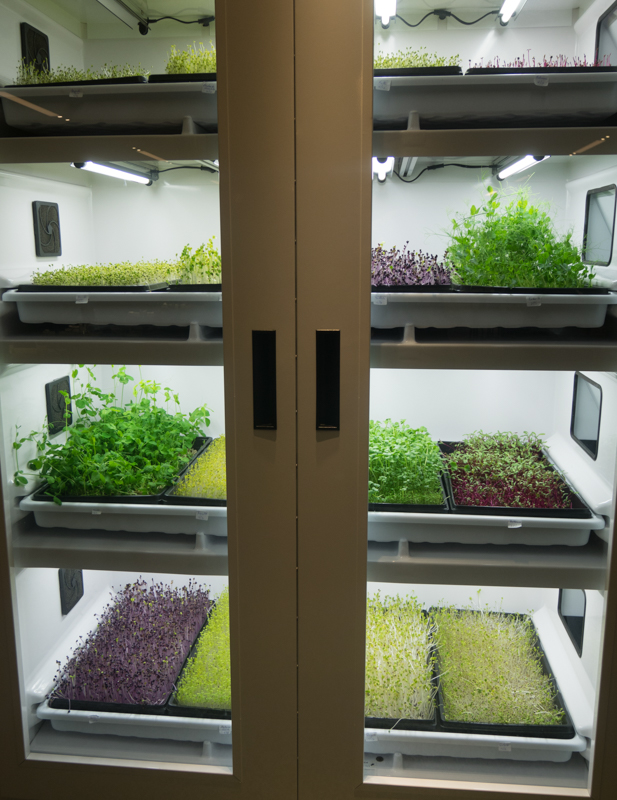 Nina Pizza Napolitaine
Who goes out on a Monday night when it's 39 degrees and pouring rain? Quebec City's pizza lovers, and apparently they're all headed for Nina's. The joint was jumping when I visited. The menu is all in French but a bilingual staff helped me translate the words I couldn't figure out. Tip: Just order the piena di verdure, an inventive vegan pie with "bacon de champignons" and "feta de tofu." The mushroom bacon was delicious.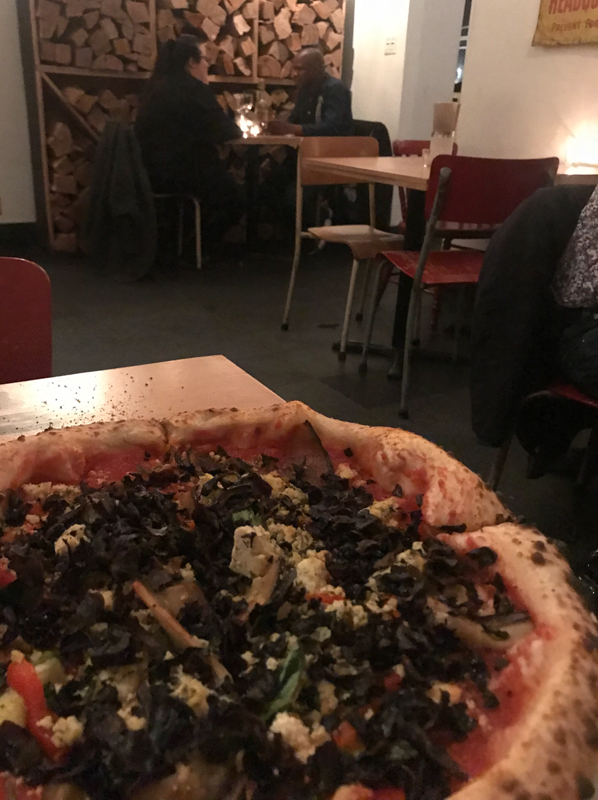 Nina's uses the wood that powers the oven as a decorative element, with big piles stacked around the edges of the dining area. My server told me that about once a month everybody comes in early to load in a new batch.
Le Chic Shack
This kitschy burger place doesn't overlook the veg folks. They even offer a vegan poutine made with vegan poutine gravy, sweet potato fries, tofu curds, herb pesto and pickled onions, giving vegans a rare chance to try the national dish. The Tex Mex salad, which includes ancient grains and roasted sweet potatoes, is a lighter choice. Le Chic Shack also makes their own veggie patties.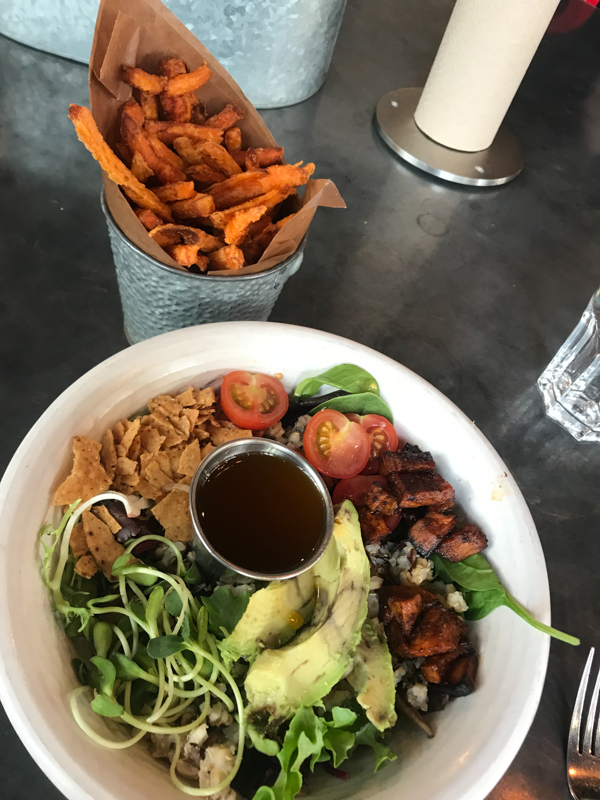 Table at Hotel Pur
A short walk from old Quebec, the lively Saint Roch District boasts tons of restaurants and boutiques. The Hotel Pur's chic modern look extends into Table, its timber-and-chrome restaurant. Vegetarians will appreciate a special veg section of the menu. The grilled, maple-marinated tofu with toasted fennel seeds, lemon cranberry and toasted almond couscous and gomasio is a delicious choice for vegetarians and slacker vegans who don't mind a bit of honey.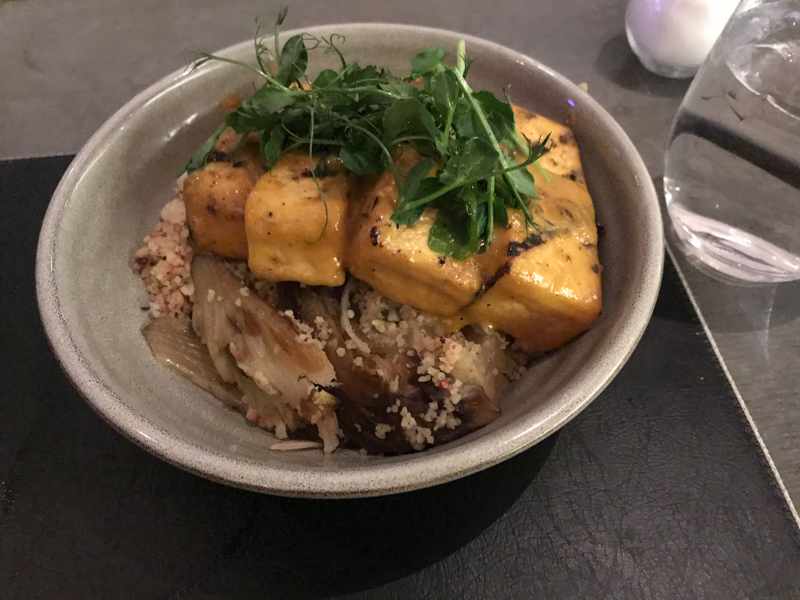 There's also a lentil curry with roasted pita bread, yogurt, cilantro and lime that you could order without yogurt.

La Carotte Joyeuse
If you're staying at an Airbnb or other accommodation with a kitchen in Quebec City, you can stock up on organic groceries and cook your own meals. The Happy Carrot is also good for picking up picnic supplies and snacks.