This is a guest post from Wendy Conrad of the awesome blog, The Vision Quest of Life. This is what she has to say about herself:

"I'm a Florida native currently living in the North Georgia Mountains with my husband and two dogs. My vegan path looks like this:
All along I was uncomfortable with eating animals.  After watching "Food, Inc." in November 2009 I finally became vegetarian.  As I learned more about the dairy industry, I became vegan a couple of months later.  I wanted to learn all I could, and then share it with others.  My transformation is taking place right here on the internet!  Just like Mandi, I do not feel that becoming vegan means I have to lose my pre-existing sense of style or eat only twigs and berries.  I think breaking the mold of what people perceive a vegan to be is indirectly doing great things for the animals.
I love to write, and so I started blogging to share what I'm discovering about being vegan, as well as other things like great movies, books, poems, and bath & body products."
"The journey of a thousand miles begins with a single step." ~Lao Tzu
Before I started eating vegan, I started veganizing my bathroom. This can appear to be a daunting task when you think of all the products that we use in the bathroom. And what does it mean to veganize the bathroom anyway? For me, it means using items that do not contain any animal products and that have not been tested on animals.  There are many companies that don't test on animals, but still use animal-derived ingredients in their products.  I also wanted them to be as natural and organic as possible.  Seem difficult? It's not. It just takes a little leg work.  And once you find some vegan products and companies that you love, you really don't have to think about it anymore.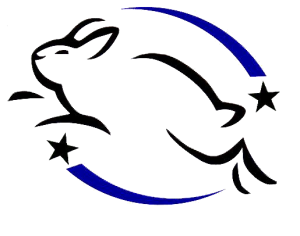 A great online resource for searching for cruelty-free cosmetic, personal care, and household products is LeapingBunny.org.  This is an international program that uses the leaping bunny logo to distinguish products made by companies that state "no new animal testing is used in any phase of product development by the company, its laboratories, or suppliers." There is even an app for your iphone or ipod.  Now that's convenient! Check out the web site to download.  PETA has put out a similar iphone/ipod compatable app called "Be Nice to Bunnies." You can download it here.  Both of these apps come in pretty handy when you are out shopping and want to know if something is cruelty-free before you buy.
Ok, let's get down to the fun stuff! Here are some of the things I am using and loving, along with some other product and company suggestions.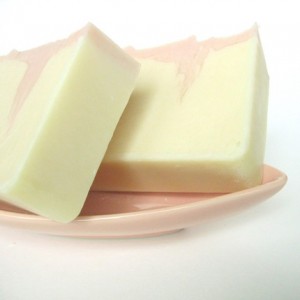 Pomegranate Juice Shampoo Bar This stuff is wonderful, and so much better for your hair than most commercial shampoos.  You can find it at Dress Green's shop here. Let me tell you, it will make your hair smell amazing!  Sometimes I catch myself smelling my hair throughout the day.  I'm sure my co-workers think I'm crazy.
Hand Soap: Method Hand Wash in Sea Minerals – This hand wash smells great, and it's non-toxic, paraben free, and earth friendly.  Method makes a tub-load (pun intended) of other wonderful products, including laundry detergent, soap, and body wash.  Their products come in yummy scents like vanilla apple, pink grapefruit, and pomegranate tea and are beautifully packaged.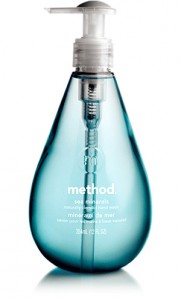 Deodorant: I've tried many deodorants, but none have come close to Pitt Stop by SoBe Botanicals.  I got the oxygen scent, which is long lasting and smells just like Secret brand.
Sunscreen: Alba Hawaiian Sunscreen SPF 30, Green Tea.  This is the only sunscreen I will ever use again.  I've tried many natural sunscreens that didn't cut it.  This one is natural and vegan, AND it actually works and smells fantastic.  I took this one with us on our week-long vacation to Florida and it did the job perfectly.  I have no other sunscreen recommendation.  This is it!
Hair and Skin Care: Avalon Organics and Alba Botanica are both great companies that put out some wonderful products, including shampoos, lotions, baby care, and bubble bath.  Avalon Organics' products are vegan, and most of Alba Botanica's are as well.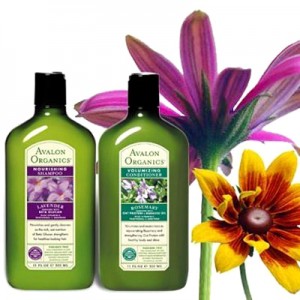 Make-Up Right now I am still in the process of veganizing my entire make up routine.  I did hunt down a great natural and vegan mascara, however.  If you've ever tried searching for mascara that is both cruelty free AND natural, you know how hard this can be.  Check out this Vegan Mascara from the All Natural Face.  It's not water proof (it can't be if it's natural) but it performs well and it doesn't cost a fortune.  Bonus: After I stopped using commercial mascara with all those chemicals, my natural lashes became fuller.  Other brands to try: Urban Decay,  Beauty Without Cruelty
Cleaners: I often make my own cleaners, but I have also been using products from Seventh Generation for years.  Their stuff is great, and readily available in many grocery stores.  Other items they make include paper products, diapers, and feminine care.
These are just some suggestions to get you started.  If you take it one product at a time, you'll have a cruelty free bathroom before you know it!  If you've got some vegan bath and beauty products that you love, please share them with us by commenting below!