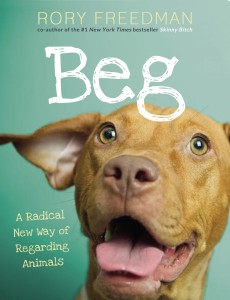 Rory Freedman brought veganism to the mainstream and influenced thousands of readers with her best selling book Skinny Bitch, and the follow-ups Skinny Bastard and Skinny Bun in the Oven. She's hoping to once again influence people and change minds with her new tome Beg: A Radical New Way of Regarding Animals.  Where the "Skinny" series appealed to dieters' sensibilities, Rory is now imploring on animal lovers to take action with a call-to-arms. This brilliant little book is packed with everything you ever wanted to know about animals and information you didn't even realize you need to learn.
Complete with a cute doggie on the cover, Beg was written to appeal to animal lovers rather than animal rights activists, but with the intention of arming the reader with enough knowledge of the problems that all species face to make activists out of everyone. The book pulls the reader in with stories about Rory's dogs Timber, Joey and Lucy. The crazy-cat lady in me could totally relate to both the joys and worries regarding her animals, as I'm sure most people who live with critters can.
The book then shifts to the troubles with breeding dogs and cats, and the overpopulation problem the nation's shelters face. From there, we learn about how animals are used in lab tests and how cruel and inefficient it is.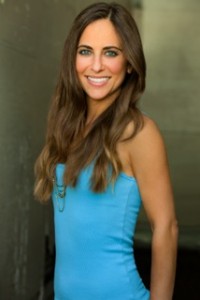 From dogs and cats, the book then shifts to the abuse of animals in the entertainment industry, covering everything from the film industry to circuses and zoos to horse racing and hunting. The fashion industry is also covered, with talk of fur, leather, down and wool. Factory farming is also covered, along with a primer on veganism. Rory talks about her own awakening and transformation to vegetarianism and later veganism. The book also included dos and don'ts for animals, such as "Do volunteer at shelters", and "Don't overfeed your dog". It ends with resources for those who may need help with their new lives as vegan activists, because by the time the reader reaches the endnotes, she's bound to ready for a lifestyle change, if she's not there already.
Like Skinny Bitch, Beg is written in Rory's friendly voice, with her no-nonsense style.  She explains succinctly how each one of us can make changes to make this world a better place for the animals. Beg is a good book for the beginner activist, but it's also good for veterans as a reminder why we're here doing what we do. Beg teaches us that changing the world for animals is an easy challenge, rather than a burdensome task.