I know all of you new and seasoned vegan and veggie vixens have some burning questions about nutrition that you have yet to get answered. Well, never fear! We now have a new column from the amazing Gretchen Tseng from Veggiegrettie.com. Gretchen is a Nutrition Specialist with Certification in Plant-Based Nutrition through Cornell University and she is here to answer all of your questions! Please leave any nutrition-related questions in the comments or email askgrettie@chicvegan.com to have your question featured in a post here on Chic Vegan!
—–
How do you guard against osteoporosis without drinking milk?
There is a widely unknown concept in our society called Acid / Alkaline balance that refers to the pH levels of our body's tissues and fluids.  Our body wants to maintain a slightly alkaline state to support the fact that our blood NEEDS to maintain a pH of 7.35-7.45 (according to www.medicinenet.com ).  When our blood becomes to acidic, our body is forced to leach minerals from our bones such as calcium and magnesium to correct the unbalance.

Image Source: http://www.qubeewater.com
Dairy is highly acidic as are all animal products and refined foods.  Ironically, when you consume dairy, despite the fact that it contains high levels of calcium, the resulting acidification of your blood results in a net loss of calcium as your body is compelled to buffer the acid by drawing the calcium out of your bones.
It is for these reasons that a plant-based diet is the best defense against osteoporosis.  Vegetables are highly alkaline foods.  Fortunately leafy green vegetables are the best sources of dietary calcium.  Luckily the calcium in vegetables is highly absorbable due to vegetable's alkaline status.  When we consume vegetables our blood pH remains alkaline resulting in our body's ability to fortify its calcium stores.
It is time we come back to the generation's old wisdom, "EAT YOUR VEGGIES!"
For a list of calcium rich vegetables click here.
—–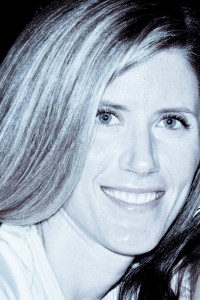 Gretchen Tseng is a Nutrition Specialist with Certification in Plant-Based Nutrition through Cornell University.  At a young age she experienced a series of illnesses which propelled her to seek nutrition based solutions.  Gretchen is absolutely passionate about sharing the health benefits of a plant-based lifestyle and can be found doing so through her website Veggie Grettie at www.veggiegrettie.com .  Gretchen lives in Southern California with her husband, two children, and 4 legged best bud.  She dreams of living on a farm someday surrounded by animals and the most amazing organic garden she can imagine.