I woke up on the morning of my 38th birthday to the news that Ringling Brothers is closing its tent flaps for the last time this year. It was a complete surprise, and the best birthday present I could ask for.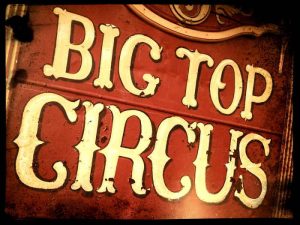 I wonder what will become of the animals who have been forced to perform tricks for crowds. Feld Entertainment claims they will go to "suitable homes," but if they're anything like the place where the elephants who were retired last year live, that's questionable. Is it too late to save the lions, tigers, camels, dogs, and others who have been exploited for much of their lives?
It's reminiscent of the fate of Tilikum the whale, who died earlier this month after spending over thirty years in captivity. Sadly, this orca suffered for too many years. While he'll never experience what it's like to live in the ocean, his story, told in the documentary Blackfish, resonated with people. Seaworld is phasing orca shows out, and if Ringling is any evidence, perhaps they too will be shuttering their doors.
As a vegan, I eat, sleep, and breathe the philosophy that animals are not here for us to use and exploit. And yet, even someone like me can all too easily forget.
Today news broke that a dog used in the filming of A Dog's Purpose, out later this month, was forced into rushing waters while clearly terrified. When I saw the video, I immediately thought of my rescue beagle, Millie, who is terrified by loud noises and car rides. I could imagine how frightened she would be in the same circumstances of the German Shepherd in this movie, and I felt sick.
It immediately occurred to me that I'd forgotten. You see, the first time I saw the trailer for this movie, some time last year, I ugly cried. The thought of a dog living several lives with several humans got me right in the feels. I felt the same each time the trailer aired on television. It never even crossed my mind that a dog – actually, many different dogs – were being used as performers in this film. I don't eat animals. I don't go to zoos, circuses, rodeos or aquariums. But animals in film still seem normal to me.
It takes time for people to wake up from the daze they've always lived in. This same normalization is why there are people who are heartbroken about Ringling closing; who are boycotting A Dog's Purpose even though they're eating steak for dinner. The disconnect is real, and it's important that none of us forget that we are all part of it, no matter how many years we've been vegan.
Celebrate the victories; this world is definitely changing. But never forget that we've still got a long way to go, and never forget to put yourself in the shoes of others, who may not know, or who may have forgotten.
---
Feature Photo by Dave Sandford
Big Top Photo by Tim Dewey