I've been a city dweller for the past 24 years, but that doesn't mean that I don't like a good outdoor adventure.  I'm fortunate to live in a city with amazing parks that I love to hike and explore with my partner in crime, my dog Jack.  Now, just because I am doing something outdoorsy doesn't mean that I don't want to still look stylish. However, when it comes to finding a good shoe that is sturdy, stylish and cruelty free, that can be a challenge.  Well not anymore, my friends!  Let me introduce you to BANGS Shoes.
BANGS Shoes are modeled after simple work boots worn by workers and farmers discovered by founder, Hannah Davis, while she was teaching English in China.  The name BANGS comes from the Chinese character for "help", which ties right into their slogan: Your Adventure Helps Others Find Theirs.  BANGS Shoes is all about helping others and doing good.  First, their shoes are 100% vegan which right off the bat help the environment and the animals…Yay!  But BANGS Shoes' good work doesn't stop there, they have a social mission where they invest in entrepreneurs around the world by providing loans through their nonprofit partner, Kiva.org.  BANGS Shoes' contributes 20% of net profits into these loans which give people the funds they need to help make their business succeed.
So the good people at BANGS Shoes let me take a pair of their shoes out for test run.  I got the Onyx High Top because I can just never have too many pairs of high tops.  I already knew that I liked the look of the BANGS Shoes' high tops, but I wasn't sure how they would hold up to a weekend hike with Jack.  Well I am happy to report that these shoes were great!  One of the things that I always worry about with new shoes is that they will cause blisters.  Not BANGS Shoes.  Jack and I did a 5 mile hike and not a blister in site.  These shoes were comfortable and sturdy, with great arch support.  In case you are wondering, these shoes aren't just for outdoor activities.  They are so cute and comfortable, I wore them all weekend long.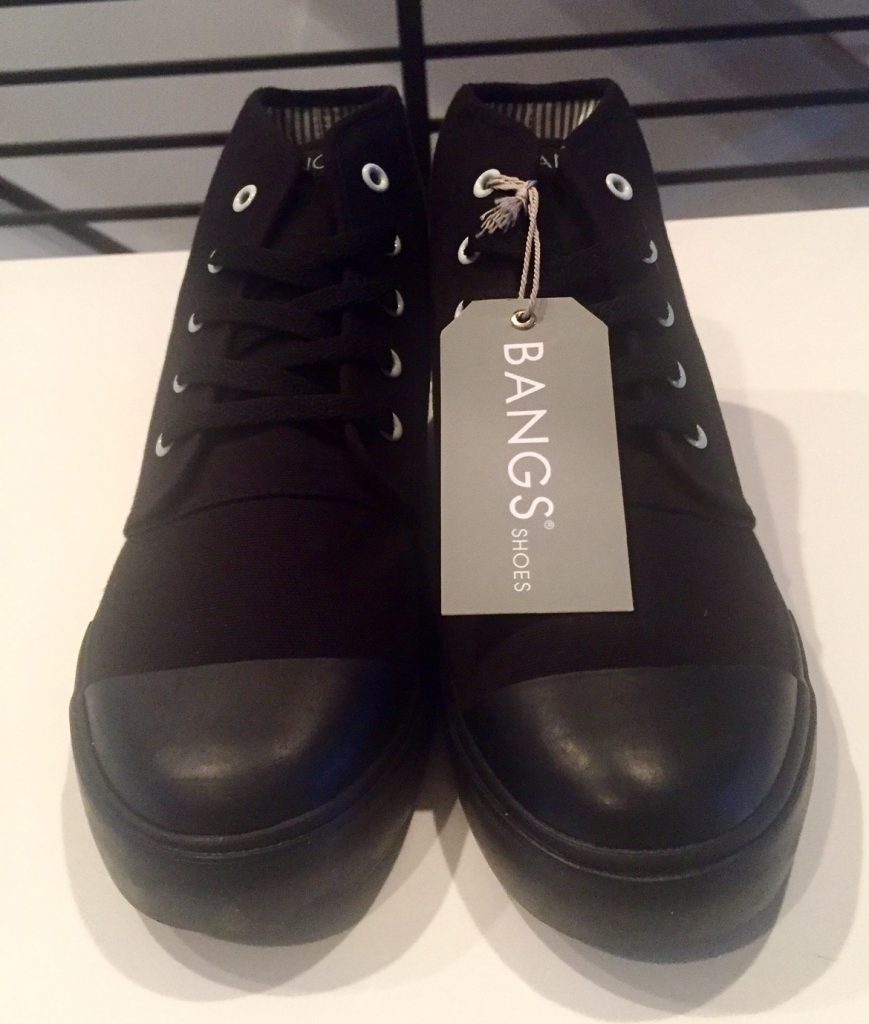 If you know me, you know that I like most of my clothes/shoes to be black.  But don't worry, BANGS Shoes' offers these high tops in a wide variety of non-black options.   Below are just a few of their super fun colors.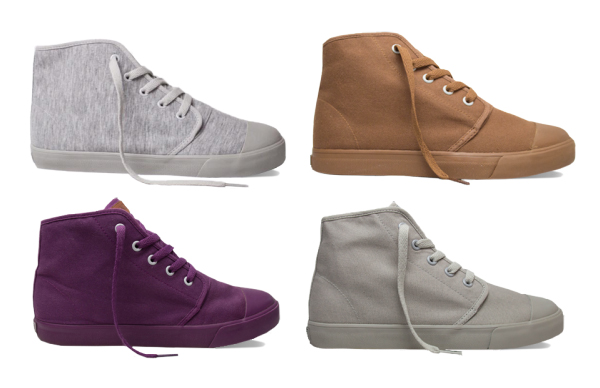 Not into high tops?  No problem.  BANGS Shoes also has a low top version.  Just as cool, just as comfortable and ready for adventure.  The low tops come in three colors; onyx, London fog and Stonehenge featured below.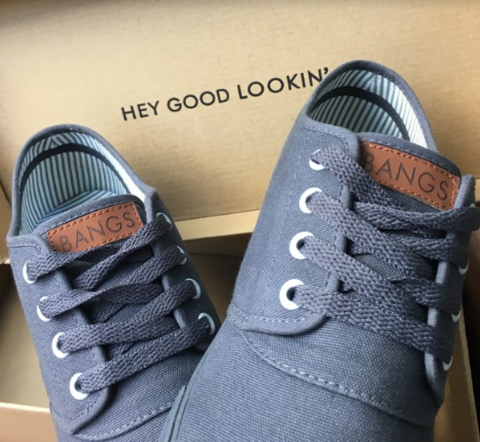 There is also a slip on version of the low top that comes in Siberian snow (below).  All styles are available in both men's and women's sizes.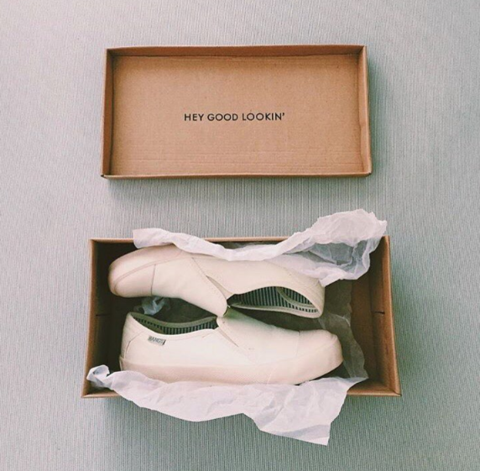 Cool, comfy, durable, stylish….and cruelty free, you can't go wrong with BANGS Shoes.  So when planning your next adventure, whether it's hiking through the mountains or navigating the city streets with friends to find your favorite brunch spot, be sure to snag a pair to bring along for the ride.
All Images Source and Credit: BANGS Shoes