At the eastern end of Nova Scotia, the town of Sydney is having a vegan awakening. Just in the last year, two vegan chefs are introducing locals to plant-based eating, and vegan dishes are popping up on menus all over town. "It's booming now," says Chef Amy Lane. "Now is a really good time to be a vegan in Sydney because there's so many options for people."
With a population of about 32,000, Sydney is Nova Scotia's second biggest city, and by far the largest on Cape Breton Island. A causeway connects the rugged 4,000 square mile island to Nova Scotia's mainland. Historically, this area made its living with coal, steel and fisheries. Now tourism is emerging as a leading industry and Sydney's restaurant scene is developing.
Vegan Pioneers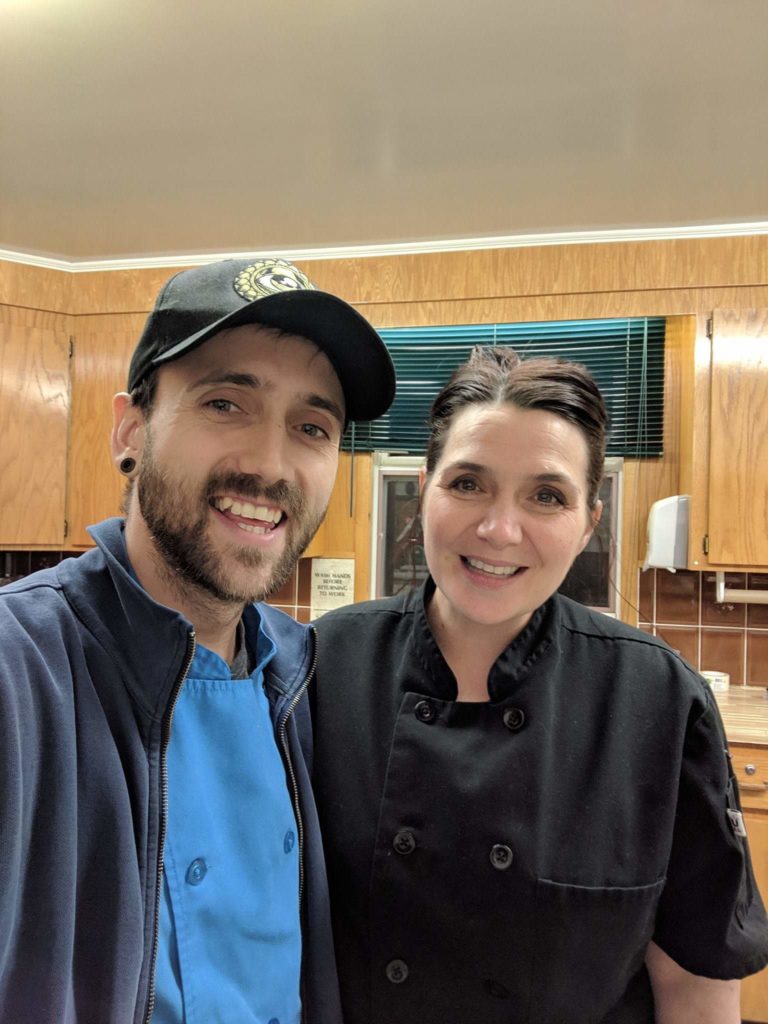 Lane and Chef Joey Matheson are vegan pioneers driving Sydney's veg expansion. Both are newish vegans with a passion to make plant-based eating accessible to others. Lane stopped eating meat after earning the prestigious Red Seal chef certification–the requirement to watch animal butchery videos sent her over the veg precipice. Matheson was already mostly vegetarian, but switched to vegan to help cure his eosinophilic esophagitis. This build-up of white blood cells in his esophagus causes food allergies, including to meat. Now Lane owns Nourish, a weekly vegan and vegetarian meal service. Matheson runs a monthly event called River Filly Plant Based Dinners where folks get together for a multi-course vegan meal. Both also hold down culinary day jobs.
I spent a couple of days in Sydney in July and didn't even make a dent in the good places to eat. But I met both Lane and Matheson and, with their suggestions, have cobbled together a few suggestions of promising spots for vegans to eat while visiting. Starting, of course, with theirs.
Nourish
"Hands down, my favorite place for vegan food right now is Amy Lane's Nourish, it's always incredible and she's just a sweetheart," Matheson told me. I can attest to this. When I met Lane, she generously brought me two plates of that week's offerings: a mac and cheese with cornbread and barbecued tofu, and a plate featuring jackfruit and Korean green onion pancakes. I can see why she's winning the hearts and stomachs of Cape Bretoners. Lane does her meal prep once a week at the West Mount Fire Hall kitchen, then her customers come pick up their meals. She estimates that 30 percent of her customers are vegetarian, 10 vegan, and the rest are omnivores. If you're visiting Cape Breton, make sure to check out her Nourish Facebook page and see if you can snag some takeout meals.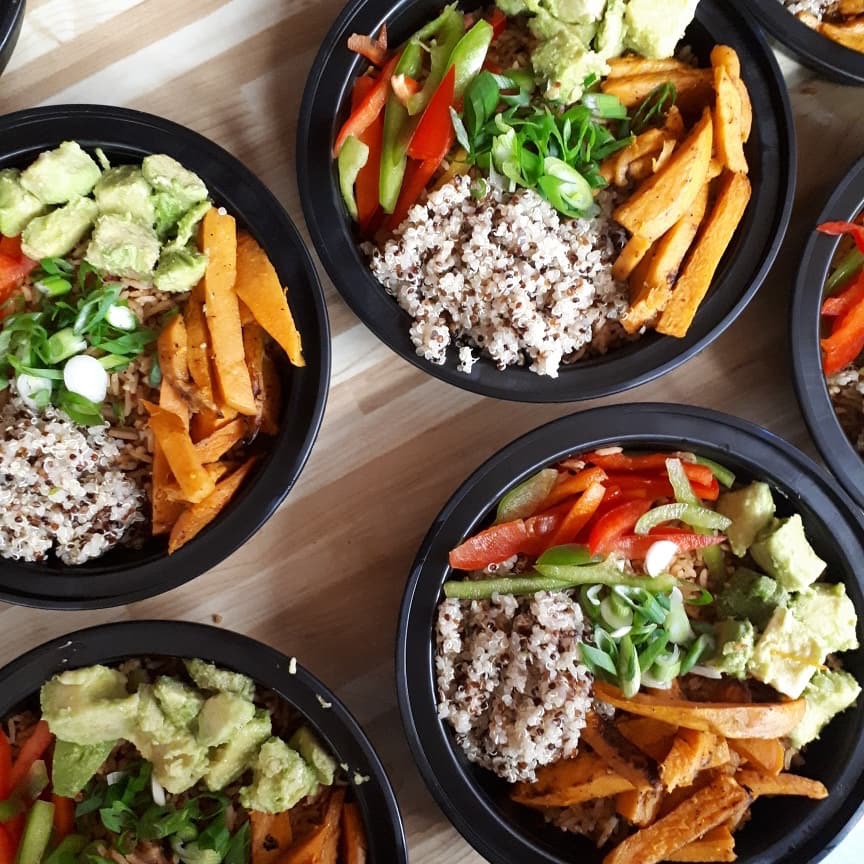 River Filly
Matheson created the River Filly Plant Based Dinners last year so that Cape Bretoners could enjoy a good vegan sit down meal with an appetizer, main course and dessert. He advertised it on social media. "Our first dinner we did, we sold out in less than one hour. It was incredible." And so the River Filly became a monthly event. For visitors, this takes a bit of timing to get right—I was bummed I missed it by a few days.
Bite of Asia
I visited Sydney after a week of bland food and was dying for some chili peppers. So my first stop was Bite of Asia, at 11:03 am, three minutes after they opened. Bite has an enormous menu and is happy to veganize standard Thai and Chinese dishes. I got a huge plate of eggplant and tofu with tons of red chili flecks.
Doktor Luke's, a respectable coffeehouse
This is the place for vegan caffeine junkies. When I asked for nondairy milk, they offered four choices! Don't let your fear of not being able to get an oat milk cappuccino sway you from visiting Cape Breton Island. "They always take pride in what they do and carefully take care of your plant based orders," Matheson said of Doktor Luke's.
Neat & Potatoes
Both Matheson and Lane recommended vegan meal delivery service Neat & Potatoes. Locals can order cauliflower tacos, perogie pasta or other delicacies for pickup or delivery. While this might not be common tourist behavior, it looks easy enough to order your vegan meal the day before and have it delivered to your hotel.
Nicky's Tiny Café
Joan Macneil-Jones of the Cape Breton Vegetarian Association recommended this new breakfast and lunch café to me. Nicky's Tiny Cafe is run by a couple who are into tiny houses, raw chocolate, promoting local artisans and making organic, healthy food. Plus, dog-friendly patio! Nicky also teaches cooking classes, specializing in raw and vegan.
The Little Rollin' Bistro
Lane and Matheson also both had good things to say about food cart Little Rolling Bistro. Lane recommends taking advantage of Taco Tuesday deals on vegan tacos with cauliflower, corn and vegan cilantro aioli.
Flavor
Local chain Flavor has three outlets around Sydney. Lane recommends their vegan curry.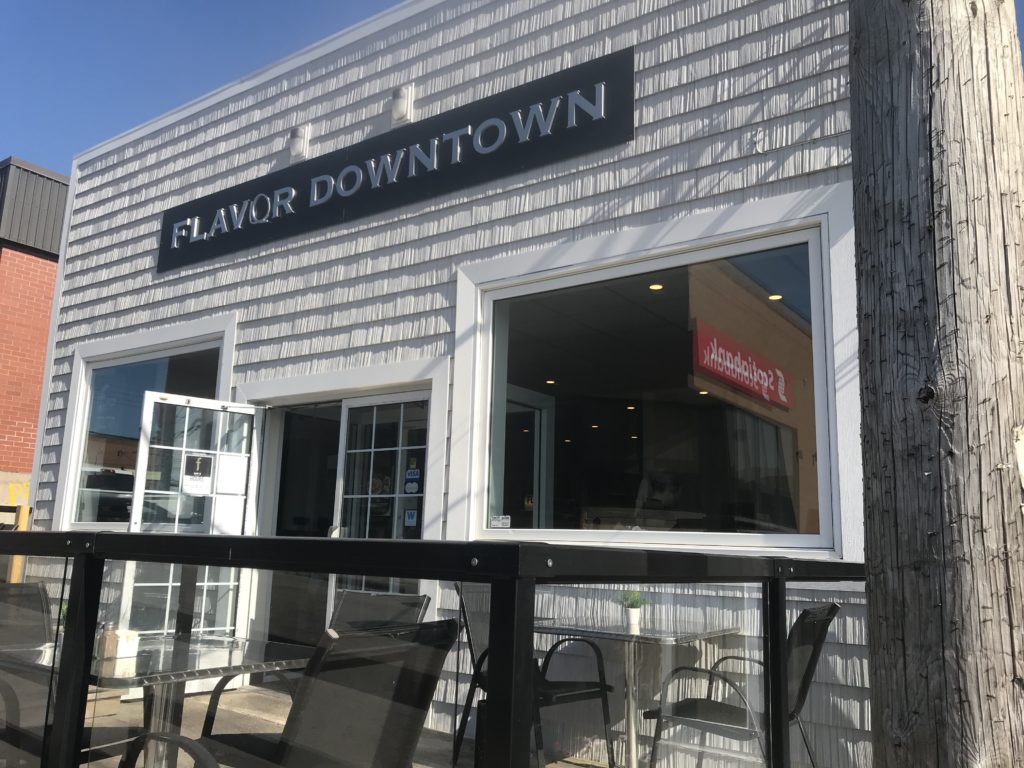 Black Spoon
This upscale yet affordable restaurant in North Sydney always has vegetarian dishes on the menu and can be veganized. Lane highly recommends Black Spoon.
The Olive Tree
Matheson recommends the Olive Tree, Mediterranean restaurant which offers a vegan chickpea and lentil loaf, curried coconut mango tagine and other menu choices which make me want to return to Sydney.
Mian's
Matheson recommends Mian's, an Indian restaurant in downtown Sydney. Vegetarian options on the menu, double check with the server about what can be prepared vegan.
Selkie's Neighborhood Diner
This busy breakfast and lunch space is adjacent to Doctor Luke's. Ask for Selkie's vegan specials.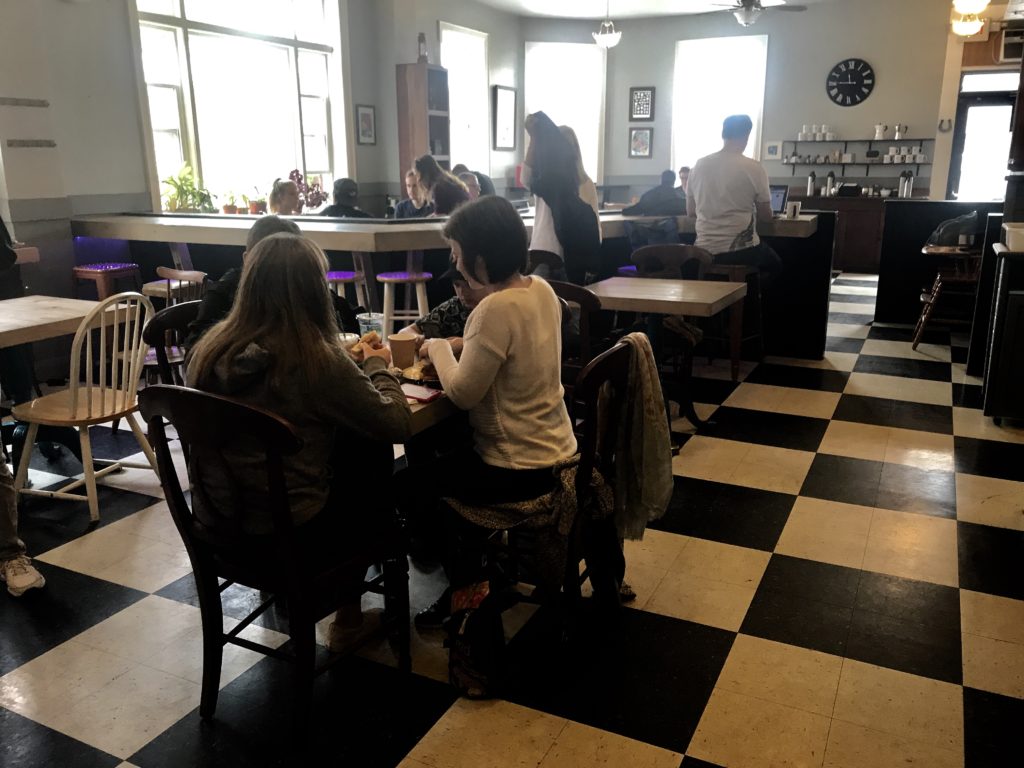 Lebanese Flower
As all seasoned vegans and vegetarians know, find a Lebanese restaurant and you should be able to eat. Lane recommends the lentil soup at Lebanese Flower.
I'm sure I've missed some, and the scene keeps evolving. If you're visiting Cape Breton Island, make time to check out and support some of Sydney's veg and/or veg-friendly restaurants. And check out the Cape Breton Vegetarian Association (@CBvegetarians) on Facebook for latest culinary additions to the area.