This year's fall fashions are so gorgeous and wearable that you'll welcome the arrival of cooler weather. While leather and feathers sadly remain on the trendsetter lists, some of the hottest must-haves for the season leave no animal scathed.  Here's just a few of our favorite things for the season.
Not Your Grandma's Lace
Lace is making a comeback in a big way, adding an air of pretty and decadence to blouses and tanks, and even your favorite jewels.
Designer Melanie Ferrara of Device has brought lace into her fall collection, adding shape and detail to beautifully fitted blouses and tanks. Can't get enough of this dainty pattern? Add some jewelry with a lacey feel like this intertwined heart necklace by Spark.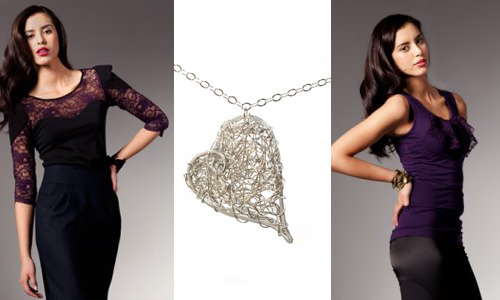 Bundle Up
Dodge the leather trend with these stylish alternatives. Some of our favorite finds combine cotton, spandex, bamboo and even plastic bottles to make these stunning jackets… look gorgeous in the Joan Jacket by Device, the Retrack by Modrobes, or this Asymmetrical Jacket by Yes Lifestyles Organic.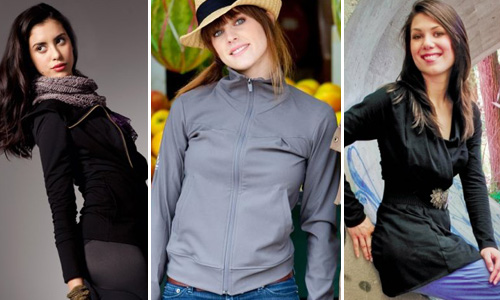 Happy to Have The Blues
I don't know a single person who doesn't look amazing in blue – the in-shade of bright, rich cobalt is no exception.
Voilà has embraced this hue in these wearable dresses with gorgeous hand-painted detailing in both the Tessie and Celena Dresses. Not sure you want to go blue head to toe? Add a splash of the hue with this faux-silk necklace by Lionne or Cobalt Glass Earrings by Bottled Up Designs.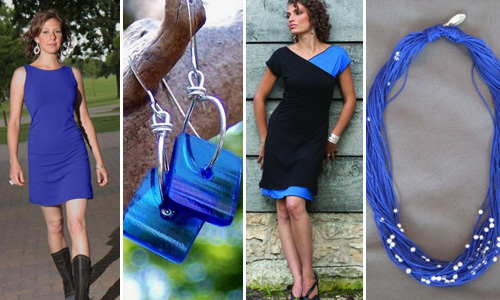 Clutches That Get Noticed
Acid color and structured clutches are adding a dash of fun to any outfit. The Raffia Clutch by Mar Y Sol is handwoven and brightens up any look. Some other great finds: the Guadelupe Flower Handbag in vibrant yellow, an absolutely unique structured clutch made from Woven Barcodes, or the Gwen Bag by FJ Blackwood made entirely from cork.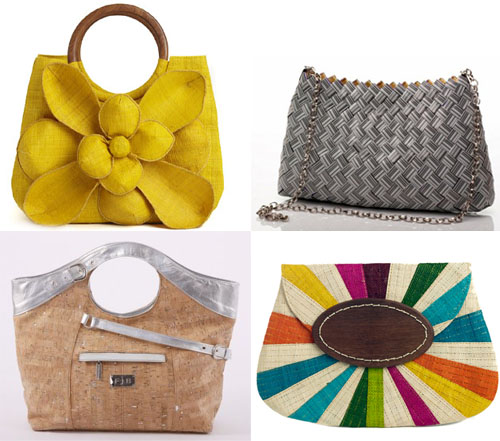 Statement Shoes
These shoes are not just made for walking… they're sure to spice up any outfit!
These faux-leather peep-toe boots by Neuaura are gorgeous with skinny jeans or a skirt. You can also add a blast of color with Neuaura's answer to color blocking with the Nashira Sandal or Colourful Grass' Vandana Flats in rose.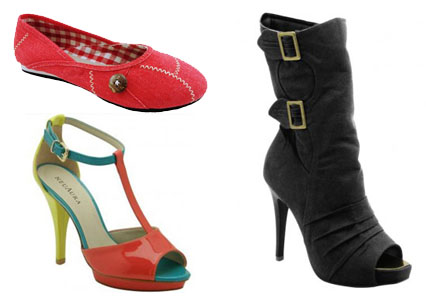 —————————-
Brenna Donoghue is the eco-fashionista at Ethical Ocean, an online store that specializes in eco-friendly products, vegan apparel and cosmetics, and organic cosmetics and more. If you can't find a vegan alternative to something, Brenna wants to know… so she and her team can search the market to find great products that align with your values. Email her at brenna@ethicalocean.com.