I know many of us are afraid to buy makeup as vegans, because its so difficult to know which products are animal-free and vegan friendly. I've done a lot of research in the field, and these are the products I've personally researched, use, and recommend for you vegan makeup lovers out there. I tried to pick products that would be great if you are just starting to build your vegan makeup kit (but they should please you die hard makeup addicts as well). As always, any products I mention are vegan and completely cruelty-free (I always check for 3rd party testing as well).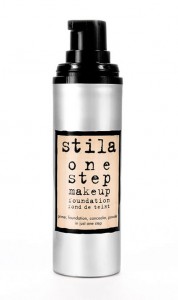 Foundation Stila One Step Makeup ($20-$44): I wouldn't pay full price for this product. It is a great foundation, don't get me wrong, but I like to shop around for bargains. Amazon.com has the best price on a bunch of Stila items, so check there first. The reason why I like this foundation is that it is a four in one product. It has the properties of 4 different products: primer, foundation, concealer, and powder. If you need full coverage, you will still need to use a concealer with this product. I also use a setting powder, but if you have dry skin you could just use this product and you'd have no problems. It lasts for at least hours without oil breaking through on me. You need to apply this with your fingers for the best coverage, as it will look cakey if you apply it with a stippling brush. Simply layer more foundation on your problem areas to use this product as a concealer. It also works as an eyeshadow primer!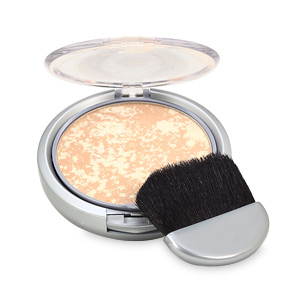 Powder Physician's Formula Mineral Wear Pressed Powder ($12.95): This is the best drugstore, vegan pressed powder that I've found. The container is a bit awkward to use, and the synthetic brush provided is useless. The product itself is fantastic though and the formula is great for those of us with sensitive skin as well because it doesn't contain any talc (which can irritate the skin). It is also hypoallergenic, oil-free, and fragrance free. I completely recommend this powder for those of you who are acne prone as it provides excellent, natural looking coverage without causing new breakouts.
Concealer (Face) $3 ELF Studio Concealer Pencil and Brush: This product really does conceal without looking too obvious. Best of all, it contains tea tree oil and salicylic acid to treat your blemishes while it conceals. It has a taklon brush attached so you can blend out your concealer on the go.
Concealer (Under-eye): $3 ELF Studio Under-Eye Concealer and Highlighter: I think the thin consistency of this concealer is perfect for the under-eye because it doesn't sink into fine lines. I also enjoy using the highlighter side for the inner corners of my eyes and for the tops of the cheekbones. It adds a nice, subtle glow, nothing too over the top though.
Mascara: $3 Elf Studio Mineral Infused Mascara: You cannot beat the quality of this product at this particular price point. It is the best, affordable vegan mascara I've ever used. It's more of lengthening mascara, as opposed to a volumizing formula; the formula is build-able though, so you can achieve thickness depending on how many coats you apply. Its super black too, which helps add drama to your look!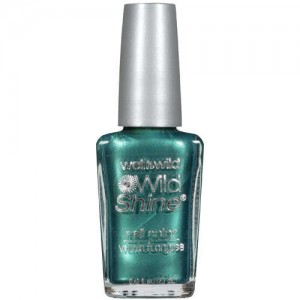 Nail Polish: $1 Wet n' Wild Wild Shine Nail polishes: Wet n' Wild has verified this line of nail polishes to be vegan, so you can pick any color you'd like!  It really helps to expand your polish collection because they are so affordable and have such a wild variety of finished and colors. They are also Toluene, Formaldehyde, and Phalate free! My personal favorites: Rouge Rouge, Blue Moon, and Caribbean Frost.
Powder Brush: $11 Everyday Minerals Flat Topped Kabuki Brush: I like using brushes as opposed to disposable cotton powder puffs because you can reuse your brush for many years and using a powder brush provides the most airbrushed looking coverage. I've had this particular brush for over 2 years, and it hasn't shed on me and is still as soft as the day I bought it. Its made of a synthetic fiber called Taklon, so its 100% vegan friendly, as are all of their products. I recommend in investing a bit more in your makeup brushes so that you don't have to repurchase them constantly. This brush is travel friendly for on the go touch ups. It works great for both pressed and loose powders, just make sure to tap off your brush to get rid of excess product for the most natural look.
Eyeshadow: $8.00 NYX I Dream of Nevis Palette (*see NYX's official statement about animal bi-products in their makeup): I use this palette everyday. It has a nice range of neutral browns and a gorgeous matte vanilla crème color that I love to use for a highlight. It has a good mix of matte and satin colors (avoid the silver glittery shade though unless your want a bunch of sparkly fallout on your face). The quality of these shadows are amazing for the price, and they are very easy to blend and work with.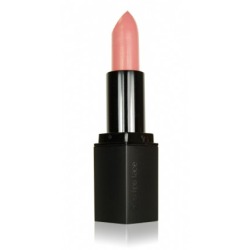 Lipstick: $5 ELF Mineral Lipsticks: Its extremely hard to find decent, vegan lipsticks that are affordable. These lipsticks are the most affordable, high quality vegan lipsticks I've found. They are mineral lipsticks and have a lot of beneficial ingredients in them: jojoba oil, vitamin E, coconut oil, Vitamin C, Vitamin A, Olive Oil, and Castor Oil. They are a Mica based lipstick, so no yucky carmine involved (crushed beetle shells). They have a wide variety of very wearable shades that are perfect for daytime and for the workplace. My personal favorites: Rosy Raisin, Royal Red, and Prime Plum.
Blush: $3 ELF Studio Blushes: These are my favorite blushes; I use them literally everyday. They are so affordable and have a wide range of colors. They even have a bright hot pink color called Passion Pink which looks scary in the pan, but creates such a youthful, bright glow.  This line also has one of my favorite highlighters; Golden Glow is a cruelty-free dupe of NARS Albatross at a fraction of the price.
—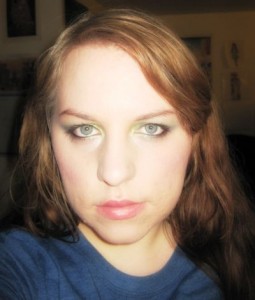 My name is Kristy Cutsforth and I've been a vegetarian for 4 years, and vegan as of January 2011. I am a freelance artist (I will be getting a B.A. in Studio Art this year) and I love being involved in anything creative, which is why makeup is such a rewarding hobby for me. I have a Youtube channel to share my cruelty-free research called Veggie Beauty. I also have a blog under the same name. I share cosmetics tutorials, reviews, and my other passion – vegan cooking! The items I recommend and research are 100% cruelty-free and vegan. I have a vegan makeup website as well: www.veggiebeauty.com. I am currently developing my own line of vegan cosmetics which I'm very excited about!