New Orleans is famous for its food. But it's not just omnivores who can eat their way through the Crescent City. More and more veg food is showing up on New Orleans menus. Here are nine delicious vegan things I found to eat during a recent visit.
Willa Jean's: Grain Bowl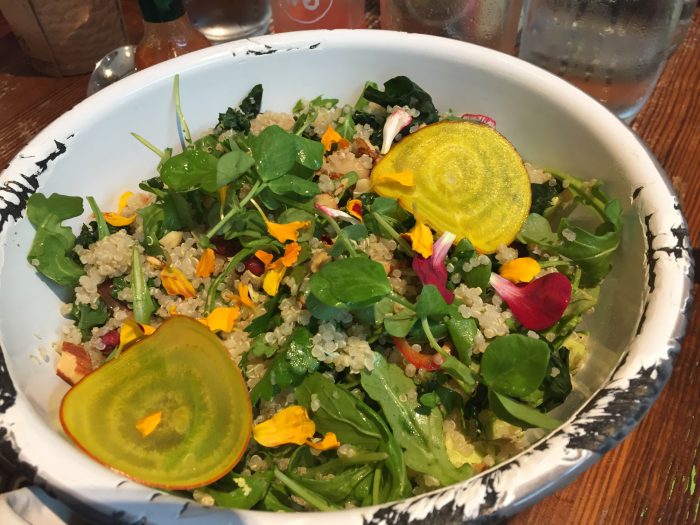 The grain bowl on this "southern bakery café" proves you can get a healthy vegan breakfast in New Orleans. Think farro, quinoa, cherry tomatoes, arugula, white beans, avocado and pomegranate seeds, sprinkled with nasturtiums. Super pretty dish.
Carmo: Brazilian Cheese Bread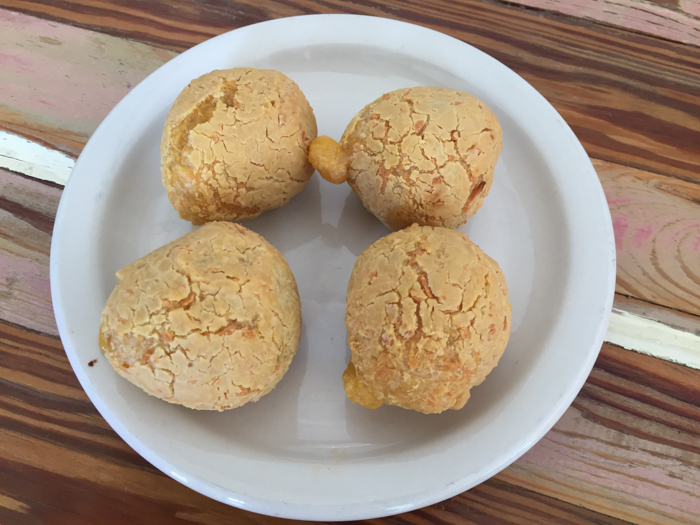 How often have I seen vegan Brazilian cheese bread on a menu? Before visiting this brightly painted Warehouse District café, I would say never.  You have to wait a little while to get your cheese-filled bread balls. But that's okay. The Carmo staff is making it fresh for you while you wait. The hard part is waiting for the bread to cool down enough to eat it.
Satsuma: Housemade Granola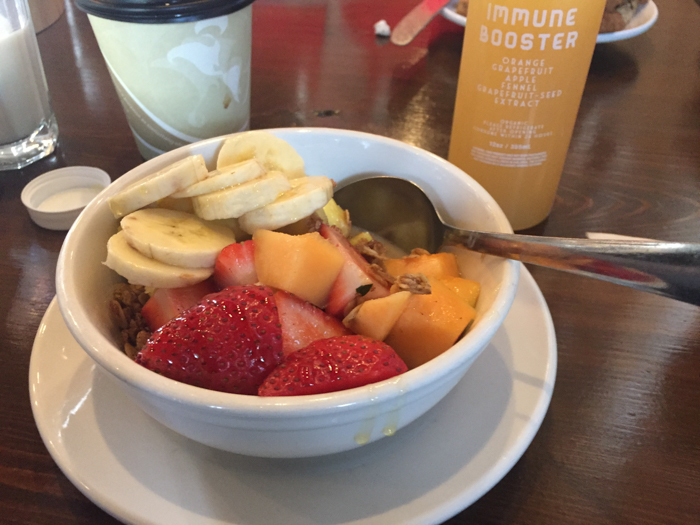 The secret ingredient in Satsuma's spicy granola? Cayenne pepper. I've been trying to replicate this in my home granola making experiments ever since eating at this casual café in the Bywater neighborhood.
Green Goddess: Mushroom Mofongo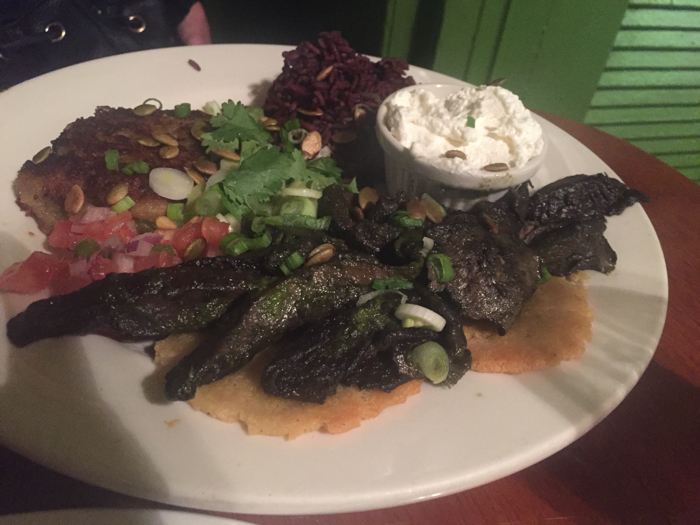 I had to Google "Mofongo." Turns out it's Puerto Rican. The Green Goddess serves its spicy mushrooms over little handmade tortilla beside plantain cakes. Chef Paul Artigues told me his menu is known for being a little exotic. He's right. The menu is full of unusual dishes.
Sneaky Pickle: Vegan Mac and Cheese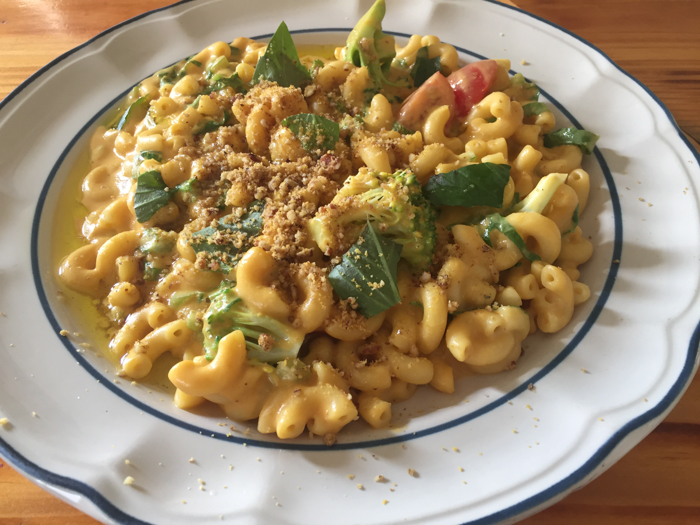 A big plate of vegan cheesy goodness in a hole in the wall café. This is the perfect lunch spot to get vegan food far from the tourists. Plus there's a really funny drawing on the tip jar of a pickle brandishing an ice cream cone. It's probably vegan ice cream – that's on the Sneaky Pickle menu, too.
Shaya: Wood-Roasted Cabbage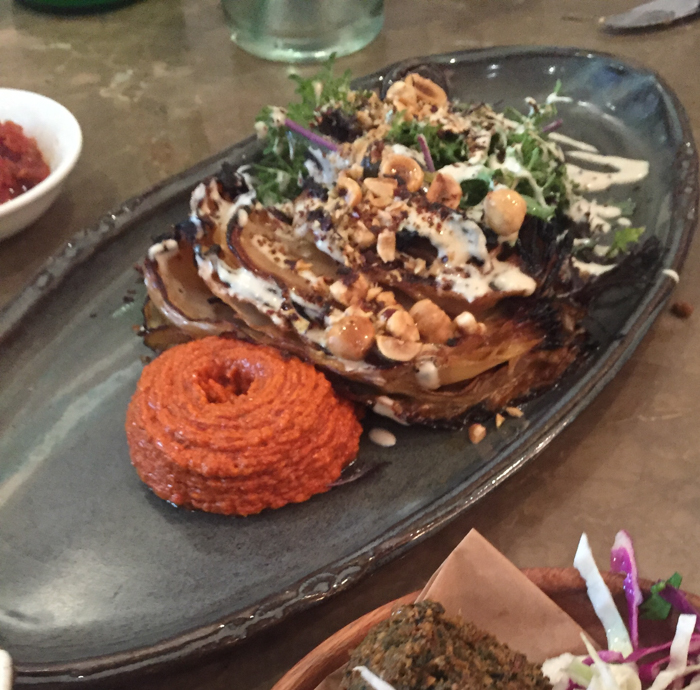 Choosing one best veg dish from this super popular Israeli restaurant is very difficult, because it was all so good. I'd say it's a toss-up between the wood-roasted cabbage with muhammara, tahini and hazelnuts, and the pita bread fresh out of a darling oven covered with mosaic tiles. I ate enough of Shaya's bread to know it's really good. But fresh pita bread is usually tasty. Super delicious cabbage? That is a good deal rarer. My omnivorous dining companions were equally stymied by how cabbage had suddenly become this desirable.
Seed: Chocolate Mousse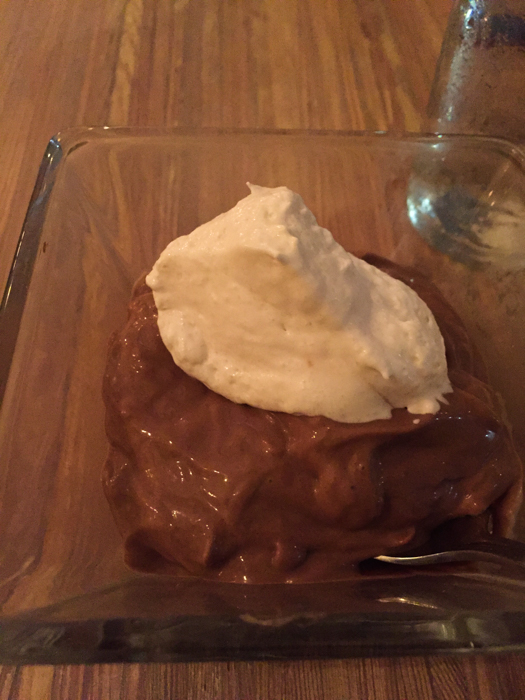 When I visited this vegan restaurant in the Garden District, I was going to stick to the health food. But I succumbed to Seed's vegan chocolate mousse. I want another. Now. I wonder if they ship to Oregon?
Meril: Roasted Cauliflower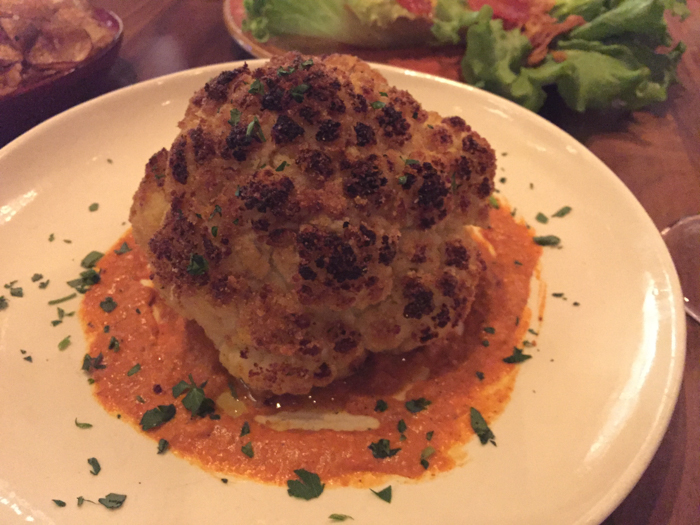 Meril is the fourth restaurant opened by super famous chef Emeril Lagasse. While eating there I learned that a whole roasted cauliflower served to your table looks way more impressive than if you chopped it up before roasting. This omnivore restaurant does vegetable sides very well.
Mopho: Spring Rolls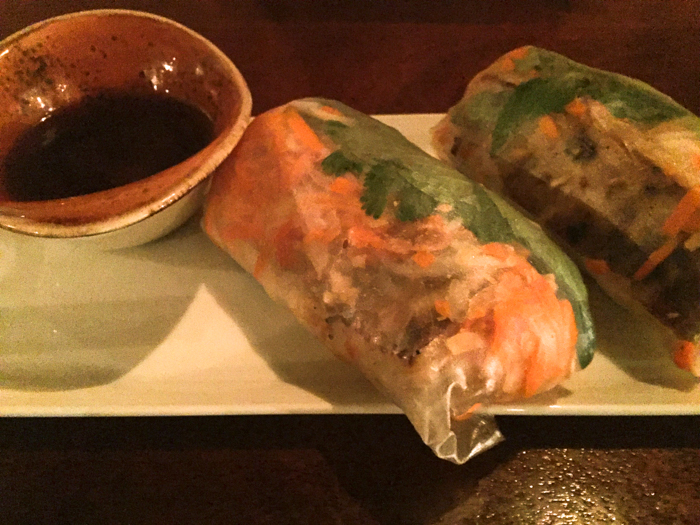 This hipster Vietnamese restaurant near Bayou Saint John makes overstuffed spring rolls fat with tofu. They were really good. Plus, we were hungry after waiting a long time. Mopho is jumping, even on a rainy weeknight. In this case, the correlation between long wait time and delicious food proved accurate.