I have a confession to make. I never liked tempeh. It's sour, fermented flavor never really struck my tastebud fancy.  But I'm trying!  There are so many scrumptious tempeh recipes on vegan menus and floating around the internet that I feel bad not experimenting. So yesterday I made tempeh wraps. To be quite honest, I really enjoyed them!   Here's to training palates!
Tempeh is not only an acquired taste, it is also  good for you! It has a high fiber content, which we all know is good for our poopers.  The fermentation process used to create tempeh makes it especially easy to digest,  gives it antibiotic-like properties, and also makes all the little enzymes in your stomach play nice together. What a great food!
Cooking tempeh seems to be fairly easy and is along the lines of seitan. Just add some flavor and bake, fry or saute!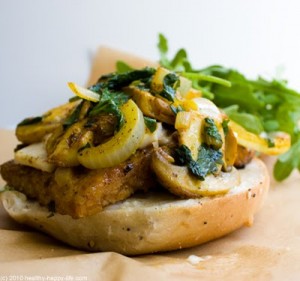 Sunny Mushroom Tempeh  Morning Bagel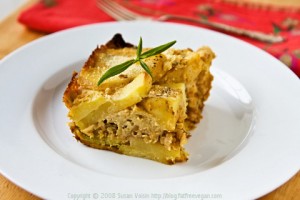 Golden Potato and Tempeh Casserole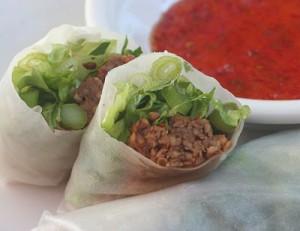 Chili Garlic Tempeh Spring Rolls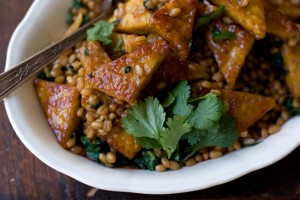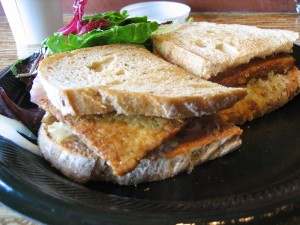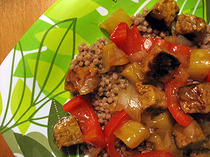 *All images belong to their respective blogs!