Hello Arctic Hotties!  This here is a guest post from the formidable Dan Mims from The Ethical Man. I am happy to say that you are going to be seeing a lot of Dan around here from now on. So ladies, grab your men and let them know that guys can be chic vegans too!
——-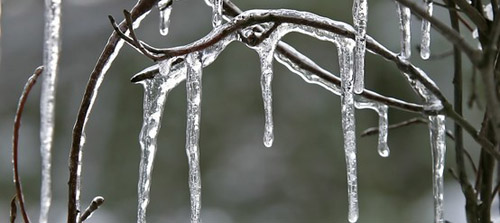 As I sit here huddled over a space heater following a long, uncomfortable day of trekking around NYC in subzero weather (hey, windchill counts), well… let's just say I'm trying to look on the bright side of winter. Here are 5 life- and style-enhancing reasons to be thankful it's January and not July.
1. Achieve your highest style of the year.
Style for style's sake provides all sorts of benefits. Style for function's sake does you one better. In winter, the need to stay warm gives you all the reason you need to layer up, which means your look can get a whole lot more interesting. From animal-friendly coats, cardigans, sweaters, and (dressy) long-sleeve tees to hats, scarves, gloves, and heavier-duty footwear, there's so much more to work with. Choose wisely and achieve your highest, most sophisticated style of the year.
2. Hey guys! Feel like a man.
Winter's chill offers a great reason for even the cleanest-cut man to do the thing which, more than anything else, makes him feel like a man: growing out that beard. In winter, a beard keeps you warmer. End of story, no breach-of-etiquette hesitation required. Of course, it should go without saying that you've got to keep that thing under control. Buy a trimmer and keep your beard between 1/8-1/4″ long — in other words, no "chin pubes." Ladies, you're welcome.
3. Hat hair? No problem.
Winter means not having to say you're sorry for wearing a heat-trapping hat that presses your hair into a look from Mad Men. (And hey, that early 60's Madison Avenue look is actually a trend this year, so all the better.) It also gives you a fine reason to save the time and effort of styling your hair up with paste or gel, since you want your hats to be clean beyond a single use. Plus, though it might make your 'do look great, hair product is sticky and messy on a pillow case — so skipping it means you don't have to shove your head under the shower late at night, when all you want is to pass into a blissful, well-earned slumber.
4. Snuggle-walking never felt so right.
This one's for the hopeful singles out there. In the early stages of a dating relationship, gauging each others' interest isn't so easy. Boundaries have to be respected, but they also have to be pushed. Fortunately, the cold provides us with a mutually innocent way to see how it feels to get just a little intimate with a new maybe-more-than-friend. Side-embracing to avert hypothermia during your pre- or post-date stroll is a great way to take that first of perhaps many steps with a possibly special someone for whom you think you might have feelings. By the way, my condolences to you warm-climate folks — I guess you're stuck with the arm-around-the-movie-theater-chair bit!
5. The days are getting longer.
A lot of us feel negatively affected post-June 21st, when the sun starts setting earlier and the days start getting shorter. So it's only right that we should make some effort to cheer ourselves up post-December 21st, when the days start to get longer. It's all upside from here, baby! At least until June 22nd rolls around again, when we can perk ourselves up with naught but a vegan beer and a rooftop.
So there you have it — five ways you can and should make the most of winter. Who knows? When springtime rolls around, you might even start to miss winter's wondrous life and style possibilities (like I do each year).
–Cross-posted at The Ethical Man Style Blog.
——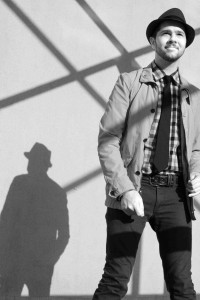 In November 2010, Dan launched The Ethical Man (Facebook | Twitter) — the first-ever vegan clothing and apparel shop dedicated to men. In 2006, Dan graduated from UPenn with Honors in Philosophy (and hundreds of hours of activism under his non-leather belt). As he had always intended, Dan soon moved to New York City. He did not intend, however, that New York would move him as much as it has — catalyzing a deep passion and respect for personal style and presentation. After going vegan six years earlier, and after working for nearly four years in marketing and media sales for Spin Magazine and Yahoo!, Dan founded The Ethical Man to bring style, value, and peace of mind to men around the world. He also drums for vegan band HERE (set to release their first album in Winter 2011) and manages an underground art space, The Yolk.