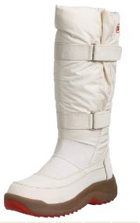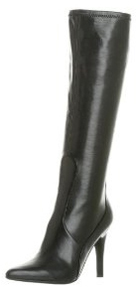 Over at Endless right now they are offering 20% off 2 pairs of boots AND free shipping! The offer is only for select styles, but those selections are pretty awesome, so I suggest you check it out. Endless has a huge inventory of vegan shoes, in their own clearly labeled category. Why doesn't every site do this??
The Cougar Women's Strapper boot (left) looks like something a superhero would wear. Therefore, I love them. How much fun could you have wearing these?  Still think you can't wear white after labor day? Don't be silly. Have fun girls!
This Madden Girl Women's Singerr Mid Shaft Boot (middle) is totally kick ass -so kick ass I have actually posted about it before! Avaialbe in  brown, black and this fantastic shimmery grey color. These boots make me drool.
The Nine West Women's Genisis Boot (right) is unbelievably sexy and feminine. I think a women wearing these boots can get anything she wants.. ANYTHING. And she doesn't even have to say please.
I have no idea when this sale ends, so try to jump on it real quick if you see anything that strikes your fancy. Enjoy!