Unless you live under a massive rock in a series of tunnels with earmuffs on, you have probably heard of this "oil spill" in the Gulf.  This "spill" is in fact a leak and it is leaking a whole, whole lot. This situation seems virtually unfixable at this point and the scariest part is.. no one knows what to do. Those that have the means and the power to do something substantial don't really seem to care that much. I think the whole world agrees with the fact that the blatant disregard for life and our entire planet for the sake of monetary gain is absolutely sickening. I hear a revolution calling.
Some scary facts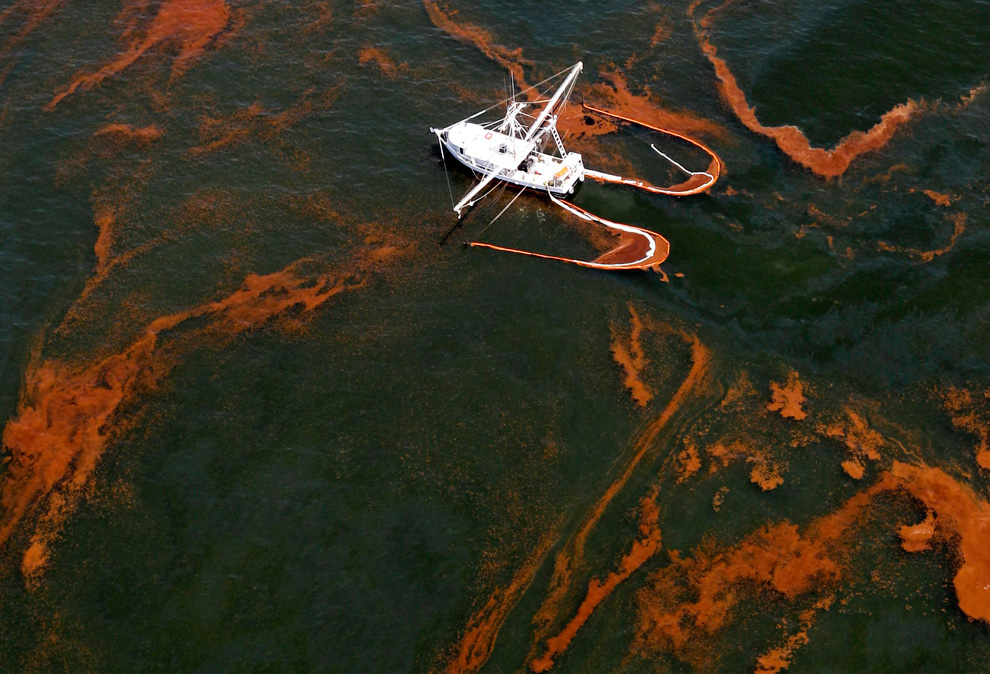 How you can help
At this point the situation may seem bleak and hopeless, but I beg you to remain positive! Anything can be fixed if we have enough committed human beings, hungry for a change. Here are some things you can do to make a difference.
Stop supporting big oil. I realize this is an entirely separate post in itself! Drive less, eat local, avoid plastics, and of course if you absolutely need to fuel up.. boycott BP, Aral and Arco stations. Also avoid buying Castrol brand products.
Stay educated. Stay on top of all news about the oil leak. Research the history of the oil industry and their corrupt practices. Try to avoid mainstream (US) media, it has become apparent that they are being fed propaganda! Independent news sites like the Huffington Post, Examiner, and even blogs like this one can be a wealth of information
Speak up. A lot of people think that letter writing, petition signing, and phone calls are a waste of time. But truthfully, there is nothing scarier to a corrupt politician or corporate honcho than a huge revolt of the (angry, enlightened) masses. After all, our support is what ultimately lines their pockets.  Let your voice be heard! Write you local politicians who have supported offshore drilling. Write congress to demand stricter regulations on big business. Get a soapbox and stand on it at the foot of your driveway and preach to your neighbors about the environmental repercussions of this disaster. Do something!
Volunteer or Donate. If you have the time and the means, volunteering can be one of the best experiences in your life. There are so many organizations seeking help that it shouldn't be hard to find a gig. If you are not able to commit to volunteering, a donation seriously helps all those who are.  Here is a great list of volunteer and donation opportunities.
Become an advocate of renewable energy. Start converting to a sustainable life. Run your house/office off of solar panels, buy products made of sustainable material, and support local business.  This may take years, but it will be worth it! Show everyone you encounter that living this way is entirely attainable and very rewarding!
Take photos. Word on the street has it that photos being taken of the damage caused by this disaster are being blocked by BP and the Coast Guard. This is your opportunity to be a renegade and exercise your freedom of speech. Even if your photos are taken with an old point and shoot and published on your own personal blog, you will help to spread the truth.
Spread the word. If you have a blog, write a post like this one! Actually… you can have this post – republish it wherever you like. Share news links via social media. Hand out pamphlets on street corners. Don't let jaded America continue to think that this is not a big problem.
Look at some eye-opening photographs at The Huffington Post and The Big Picture