This is the second in the "Retro Style Series". Each week I'll be counting down the style eras from the 20's  to the 90's. I'll be outlining the key fashion elements in each era, and how you can recreate them to work seamlessly with your current style.
1930's Style
As quickly as it disappeared in the 20's, form in women's clothing returned in the 1930's. Waistlines and busts were accentuated, and glorious curves were loved and embraced. The 30's also marked the beginning of the world's obsession with Hollywood stars. As this developed, a glamorous evening style was highly coveted and "evening wear" emerged. This yearning for a glam look and lifestyle created a strange dichotomy between those few upper class individuals and those in the middle and lower classes struggling with the great depression.

Day Wear
Tailored and simple dresses were favored for day garb. Since women were becoming more active members of society, they needed functional clothing to compliment their lifestyles. Hemlines were typically below the knee and the adventurous women would sometimes wear (gasp!) pants. Cloche hats were replaced by large brimmed, pin cushion, and asymmetrical hats.
Evening Wear
The 30's wouldn't be the 30's without uber glam evening gowns. Satin and shimmery lame materials were choice fabrics.  The  glamorous Hollywood elite didn't shy away from white.. they embraced it. Gowns had simple flowing shapes with cutout backs. Evening dresses typically rocked trains, for maximum glamor!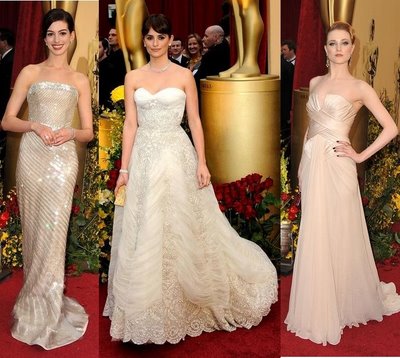 Faux Fur
Unfortunately, fur was a huge staple of fashion back in the 30's, but now – we know better, don't we ladies? Instead of supporting a horribly cruel and evil industry.. lets recreate it with faux fur.  Trimmed hats, stoles, and jackets compliment day and evening attire alike. Just make sure to buy from a reputable company that doesn't try to pass off dog fur as "faux". (seriously.)
Hair and makeup
Makeup was a more subtle variation of the makeup popular in the 20's.  Dark eye and lip colors were still popular, but slightly more natural. The lip shape was less contrived and full lips were embraced. Eyebrows were thin, rounded and highly arched. Lets thank Youtube again or this great video.
Hairstyles hadn't changed much from the curled and waved do's of the roaring 20's. Longer hair and looser curls were embraced. The faux bob (ala Bette Davis) is probably my favorite, low maintenance do from the 30's.
Style Icons
Mae West <3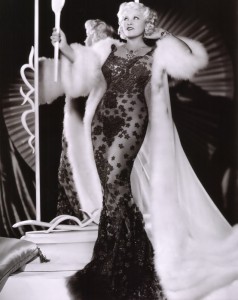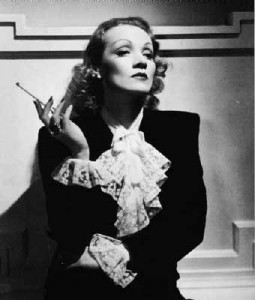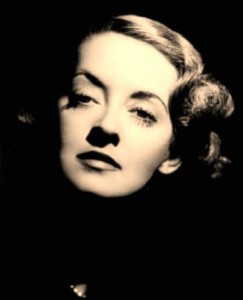 Retro Futuristic
Did you ever wonder what the people of the 1930's imagined we would dress like nowadays? Well… wonder no longer, my friends. Imagine.. a world with the possibility of…pants!
Pretty snazzy, huh? Check out this juicy list of  30's slang!