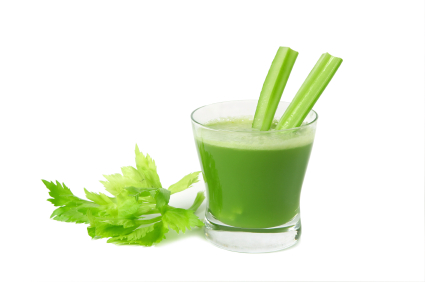 Drinking a green juice every day is by far the best thing you can do for yourself.
That's a pretty bold statement, I know!  One glass full of nutrient dense, liquefied whole foods packs a punch like no other . We all know we should be getting tons of greens in our diet, and what better way to do it than in a quick and easy drink? Our bodies quickly absorb nutrients from juice without all the hassle of that pesky digestion that can leave us feeling tired or bloated. Getting more nutrients in the form of whole foods are shown to reduce your risk of cancer and other auto-immune diseases, increase energy and also help you concentrate better. Long story short – Green juice makes you feel awesome! It is highly recommended that you add at least one 20 oz green juice to your daily routine. You won't be sorry!
But juicers are expensive, right?
I'm not gonna lie.. a decent juicer is probably going to cost you over 100 of your hard earned dollars. However, consider a juicer an investment. Drinking a big delicious green juice every day will make you healthier, energetic and more productive. You will spend less on health care, you wont miss any time at work, you will feel amazing every day.  Isn't that worth it?  If you simply can't afford a juicer at full price, try to look on Ebay or Craigslist for slightly used or new discount juicers. (I found my beloved Champion Juicer on Ebay!)  You can also make juice in your high-powered blender!
How about some recipes?
Chic Vegan's Awesomely Good Green Juice
2 Apples
4 Kale leaves
1 1/2 inch chunk of ginger
1 lime (no skin)
1 handful of spinach
Dr Oz's Green Drink
2 cups spinach
2 cups cucumber
1 head of celery
1/2 inch or teaspoon ginger root
1 bunch parsley
2 apples
Juice of 1 lime
Juice of 1/2 lemon
via Dr. Oz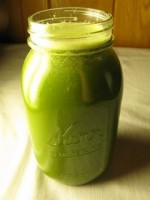 Kris Carr's Make Juice Not War Green Drink
2 large Cucumbers (peeled if not organic)
Big fist full of Kale
Big fist full of Sweet Pea Sprouts
4-5 stalks Celery
1-2 big Broccoli stems
1 Pear or Green Apple (optional)
1 inch of Ginger (or less)
via Crazy Sexy Life