This is the third part in the "Retro Style Series".  Each week I'll be counting down the style eras from the 20's  to the 90's. I'll be outlining the key fashion elements in each era, and how you can recreate them to work seamlessly with your current style.
The 1940's were a serious redefining period for women. A "woman's place" long was in the home: cooking, cleaning and taking care of the children. However, with most of the country's men being away at war, women had to go to work.
Obviously, some women were thrilled about this while others were upset and found it unfeminine. Either way there is no denying that this period had a huge impact on the US and like anything, huge change is always reflected in fashion.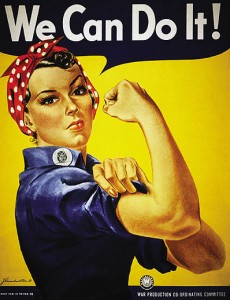 Working Class Style
1940's fashion featured simple tailored styles and multiple pieces that offered women more variety in their dress. Instead of the prototypical one piece dress there was now separate skirts, shirts, pants and shorts! This was all very exciting to women who now had much more selection in what they could piece together and wear.
Skirt hems remained right below the knee and blouses and jackets had large shoulder pads  and sharp angles. The womanly hourglass figure was really accentuated and embraced.
Active wear for women first appeared in the 40's. Shorts and blouses provided a nice look to stay comfortable during an active day.
The Dawn Of Pin Up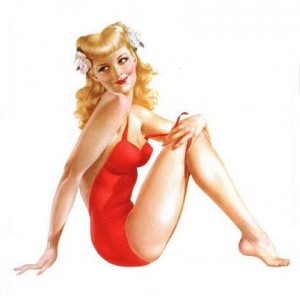 Although pin up girls had been around since the dawn of the 20th century, the term "pin up" was officially coined in 1941. The Hollywood sex symbol was becoming more relevant in society and actresses like Rita Hayworth and Veronica Lake were worshiped by men and women alike. Pin up art was also made popular by Alberto Vargas who created of iconic World War II era pin-ups for Esquire Magazine.
Hair
The short cuts of the 20's and 30's turned into long loose waves or curls. Hair became higher from the head, and was styled in intricate waves or pompadour-type styles. To create a geniune 1940's style you really should embrace those hot rollers!
Makeup
Makeup in the 1940's took a break from the previous contrived applications. Now natural beauty was embraced and enhanced – not forced. Creamy skin, pink or red lips and subdued eyes were most common. The super busy lady of the 1940's did not have the time to spend hours on her makeup, but she also wanted to look beautiful.
Style Icons
Rita Hayworth (my lady crush)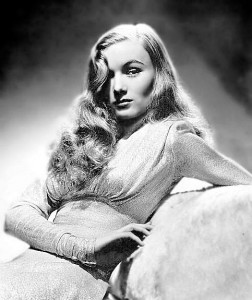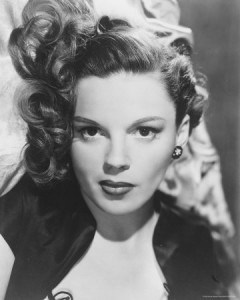 Swingin' Times
I am actually taking swing dance lessons as we speak. While I am still working on the bare bones basics, one day I aspire to be as awesome as these crazy cats. This is some serious Lindy Hoppin'!