Grilled kale marinated with coconut milk pairs wonderfully with lentils in this Grilled Kale Salad with Spicy Lentils recipe from Salad Samurai by Terry Hope Romero. The kale grills in a flash, so it's easy to fire up a cast-iron grill pan on the stove for flavor that rivals grilling in the great outside. Enjoy this salad year-round, or in the early spring (or late fall) when lacinato (Tuscan) kale is at its sweetest after a touch of frost.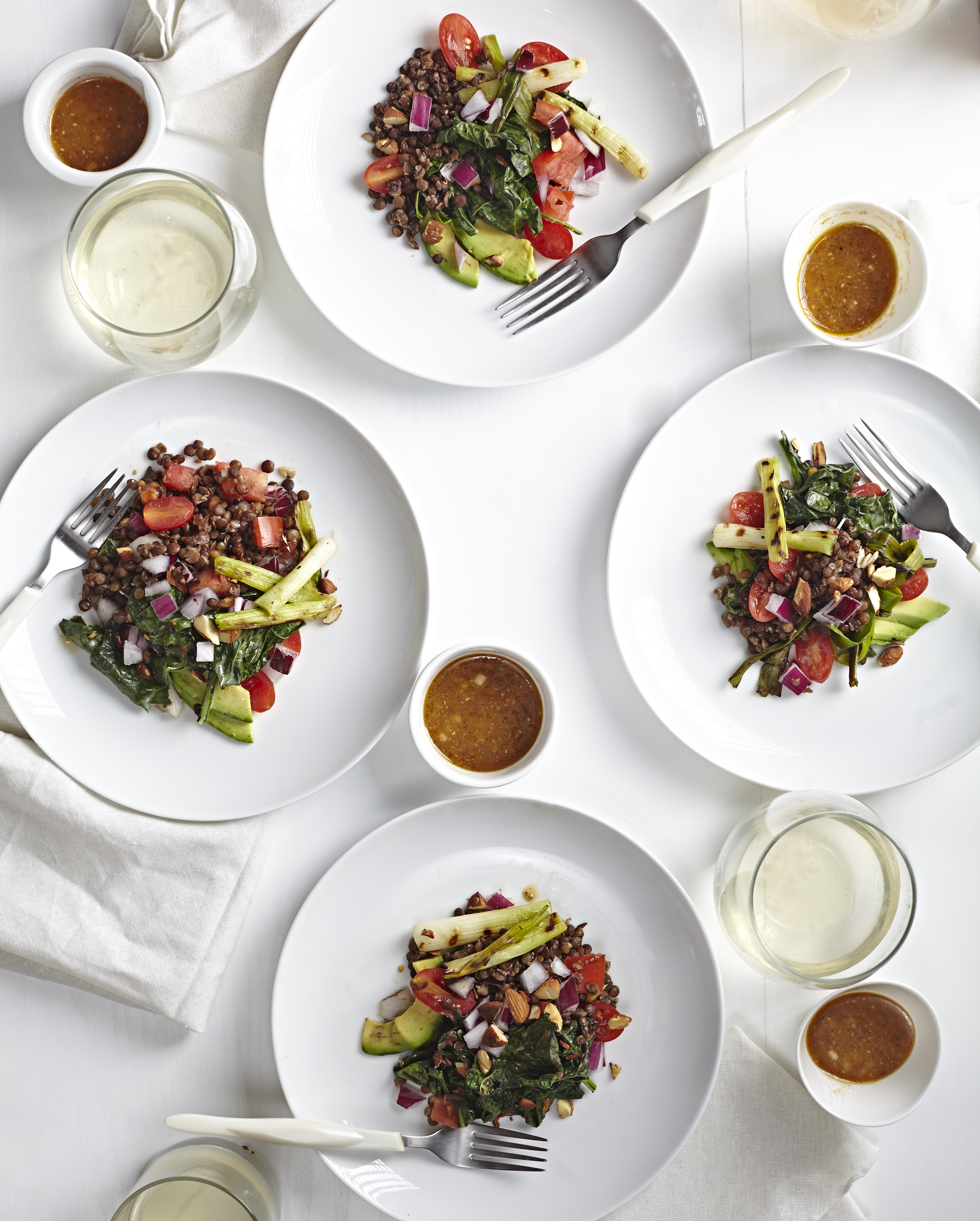 Grilled Kale Salad with Spicy Lentils
Ingredients:
1 pound lacinato (Tuscan) kale
1 bunch (about 6) scallions, root ends trimmed
1 cup coconut milk (full fat or reduced fat)
2 tablespoons freshly squeezed lime juice
Pinch of salt
1 tablespoon red wine vinegar
2 tablespoons Sriracha
1 1/2 cups cooked canned lentils, drained and rinsed
1 red onion, diced
1 pint cherry or grape tomatoes, sliced in half
1/4 cup toasted, chopped almonds
Lime wedges, for garnish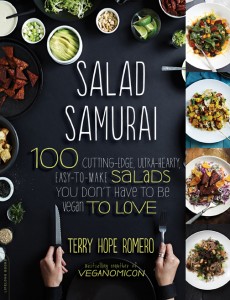 Preparation:
Trim away the tough bottom inch from each stem of kale and discard. Slice the stems into 3-inch-long sections. Transfer to a bowl and add the scallions. Pour in the coconut milk and lime juice, add a pinch of salt, and massage the kale and scallions just enough to coat them with dressing. Preheat a cast-iron grill pan over high heat.
Remove only the kale from the bowl and grill it for about 30 to 45 seconds, flipping once, until it is tender and perhaps slightly charred. Transfer to a dish. Grill the scallions for about 1 to 2 minutes, transfer to a cutting board, and slice into bite-size pieces when just cool enough to handle.
In the bowl with the leftover coconut lime dressing, whisk in the vinegar and Sriracha. Add the lentils, onion, tomatoes, and almonds and toss to coat with the dressing. Mound the lentil mixture in individual serving dishes, arrange the kale and scallions on top, and serve with lime wedges.
From Salad Samurai by Terry Hope Romero. Reprinted with permission from Da Capo Lifelong, © 2014