True or False: Vegans, hippies, granolas, crusties, transients and forest people all smell alike. Up until relatively recently, my answer would have been an authoritative "true." I'll take my peace, love and freedom without the patchouli and tree oil, thanks.
But the modern nature-loving woman has a lot more options than her ancient hippy cousin. Over the last few years, shelves and online checkouts are increasingly making room for the earth-friendly versions of high-end cosmetics and beauty products. And Lily.B is a brand demanding a little room.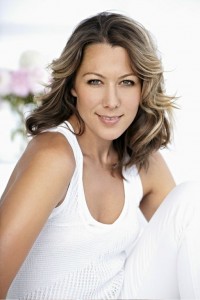 Lily.B is a new cosmetic company that offers a small skincare line made up of natural, vegan ingredients. Singer/Songwriter Colbie Caillet is so impressed with the brand that she has officially teamed-up with them.
The brand boasts "simply natural skincare" that is straightforward, easy and effective, and inspired by both science and nature. Best of all, the products do not contain any allergens or irritating chemicals and they do not test on animals. My skincare regime was in need of its quarterly TLC, so I decided to give three Lily.B products a shot.
Please note: Although Lily.B claims it works with every skin type, I feel that a disclaimer is necessary in this case. I have combination to oily skin that is often, but not always, problematic (i.e. zit city). I struggle with circles under my eyes and I'm more concerned with wrinkle prevention than wrinkle treatment. So there's my dirty laundry. Someone with dry skin may have a different experience.
Multi-Action Rescue Ultra Eye Cream ($42.50)
After applying the night cream above and below my eyes for nine days, I already see a serious difference. The formula is light and cooling—you won't feel it lingering on your face.
On night number two, I put the cream to the ultimate test: tear-jerking romance flick, three glasses of wine, no allergy meds. Predictably, I woke up with pillows for eyelids and the dark under-eye circles of a corpse. Much to my relief, Lily.B worked almost instantly. My eyes were de-puffed and the circles looked smoothed. After another week of application, I can honestly say my eyes look healthier, younger even. There's no telling what several months of this stuff can do.
24/7 Defense Daily Moisturizer ($49.50)
As noted above, I have somewhat oily skin. Understandably, I am apprehensive when it comes to moisturizers. But the Lily.B moisturizer was relatively light and didn't seem to weigh my face down. It was the perfect consistency—not filmy or sticky. It worked great with makeup, too—not cakey or splotchy.
Although a bit too hydrating for me to use both mornings and evenings, I used it as part of my a.m. routine and I found that it smoothed my skin and left it with a little glow throughout the day. I'm not sure, however, if it would work well with very oily skin.
Red Tea Defense Booster Hydrating Serum ($45.50)
So… did I mention I have somewhat oily skin? Obviously something with the word "hydrating" in it scares the bejesus out of me. But I was intrigued by the serums claim to reduce inflammation and improve skin tone and clarity. What the heck? I'll give it a shot.
If you're picturing a highly-concentrated, thick glob of product, then stop. The serum is actually clear, thin, slightly sticky and watery (in a good way). It didn't make my skin feel oily and it didn't add any extra shine. Instead, it evened my skin tone and even appeared to begin healing some darker spots. My skin felt tight, and I even think it began to make my pores appear smaller. Due to its thin consistency, it's a really good serum to use in combination with a moisturizer.
My test drive with Lily.B only lasted a little over a week, but I am officially impressed. I'm sure over the course of several months, I would see more drastic changes. My only complaint is that Lily.B products are extremely expensive.
There are a lot of natural and vegan options out there right now so it's a little hard to justify such a tall price. I really appreciate the Lily.B mission and the nature-plus-science basis, and the products seem to really work. It just comes down to how much bang is worth your buck.
.
To learn more about Lily B. click HERE.