If you're like me, fashion magazines are a mecca of ideas that get me salivating over styles, colors, outfits and style trends.  Although I don't always love the trends that are "in" for the season, I can honestly say that Harper's Bazaar's list of this fall's top shoe, purse and jewelry trends is pretty awesome and the great part is that all of the styles they chose can be interpreted to make your own.  With that said, I've compiled some "vegan-fied" and sustainable examples of each of the trends that they listed.
Oversized bags
First of all, when did over-sized bags go out of style?!  I think any working girl needs an everyday bag to fit everything but the kitchen sink in her purse especially when working or commuting in the city. Laptops, workout clothes, cell phones, money, Kindles, etc. have definitely taken over mine!
My top pick for a vegan-fied oversized bag is the Cornelia Guest Nicolas Snake Weave Satchel.  Not only is this bag large enough to fit EVERYTHING but it's a classy way to tote around all of your goods and I'm in love with the gray faux snakeskin pattern.
.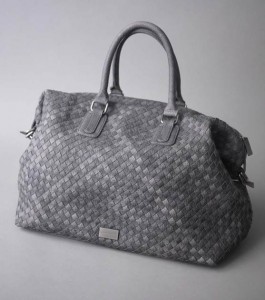 Silver Jewelry
Although I have an affinity to all things gold, I'm actually glad Silver has made a comeback.  I can finally go back into my jewelry box and pull out some faves that I've neglected (also because most of my bags and shoes have gold accents).  While I find gold to be all about class, I find silver to be a little bit rougher around the edges, and risqué!  Whether it's brushed, polished or sculptural, silver has the possibility to make a huge statement!
I LOVE Natalie Frigo's designs so my top silver jewelry pick would have to be the "Playing Cats" bracelet!  Natalie uses recycled and reclaimed metals on her jewelry which eliminate a tremendous amount of new pollution and contaminated water. An average, newly mined 18-karat gold ring (weighing less than an ounce) creates twenty tons (!) of waste, whereas a recycled ring creates almost none.
.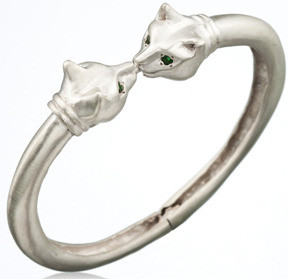 Photo Courtesy of bynataliefrigo.com
High Boots
I love boots that are just above the knee because they allow me to cheat genetics by making me look tall and leaner. Just throw on a pair of leggings with these puppies and you'll look chic whether paired with leggings or a mini skirt.
My favorite pick this season is the Payton boot by Cri de Coeur.  The Faux-suede, the grey color and wooden heel are sure to turn some heads!
.

Patchwork footwear
Mixed up fabrications for a put-together patchwork on footwear is on my radar this season.  These multi-dimensional shoes could make any ensemble extra-special.
My favorite "patchwork" footwear for this season is the Neuaura Avery Flats.  These are flats with flair! Featured in People Stylewatch, the Averys provide comfort and support but are super stylish with their zebra-print pattern paired with a gold toe and tan accents along the top and back.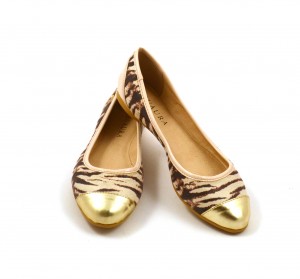 Portfolio/Messenger bags for the working girl
I heart structured bags this fall.  Perfectly sleek for toting to work with a laptop among many other things!
Gunas Melrose Tote is the perfect structured bag for the working girl. The light brown color is accented with black faux leather embellishments and gold-toned hardware including "belt buckle straps" along the top and geometrical shapes along the bottom.  The interior lining is made from recycled faux suede.  Detachable and adjustable shoulder strap is included.
.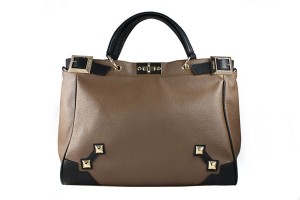 Pumps with ankle straps
These pumps are my faves because you don't have to worry about them slipping off!  Even if they don't fit perfectly, you can adjust the strap to make them fit comfortably!
I've got to say, the Olsen Haus Spirit is a classic when it comes to this style.  Similar to their prior fall season's Muse style, this sexy shoe is perfect for those in-between fall days when it's still too warm to take the boots out of the closet, but too cool to wear sandals.  The strap can actually be velcroed to fit your feet perfectly.
.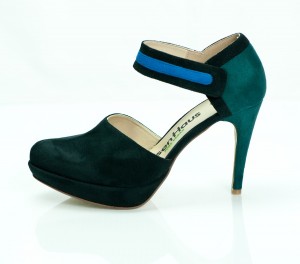 Photo Courtesy of olsenhaus.com
var addthis_config = {"data_track_clickback":false,"data_track_addressbar":false,"data_track_textcopy":false,"ui_atversion":"300"}; var addthis_product = 'wpp-3.5.9';