If you haven't heard, there is a new documentary taking the vegan world by storm. Cowspiracy, a controversial film that almost didn't come to fruition, is being compared to the successful documentary Blackfish. Many are predicting that Cowspiracy will do what Blackfish did to sea world: reveal what nobody wants to talk about — how animal agriculture is wasting away at our planet at a frightening pace.

The two directors Kip Anderson and Keegan Kuhn had many obstacles in their paths when making this film. They were up against huge corporations that had unlimited legal financial resources at their disposal. The directors were losing financial backers because the material they were discussing was that controversial.
Because of lost funding, Cowspiracy had to take their project to Indiegogo, a fundraising website. With the help of vegans and environmentalists everywhere, they were able to raise enough funds to produce the film. I believed in Anderson and Kuhn's agenda so much that I made a pledge to their campaign, and subsequently received a digital copy of the documentary when it was released for screenings this week.
This documentary is what everyone needs to see. This goes beyond recycled paper, shortening your showers, and turning the water off when you brush your teeth. This documentary reveals just how close we are to planetary destruction. Our oceans are depleting at a lightning speed, our rainforests will be non-existent, and thousands of species are on the verge of extinction, all due to the leading cause — animal agriculture.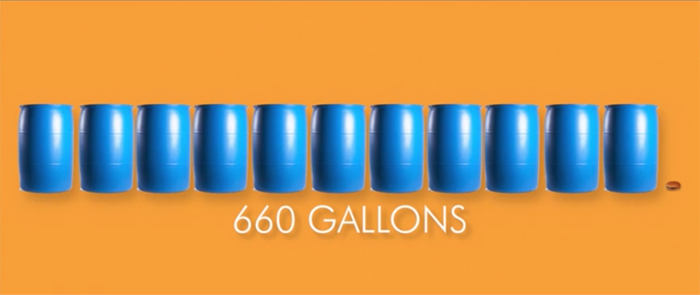 The directors interviewed all walks of life, including the humane/grass fed farmers. Here they were able to debunk the sustainability of grass fed cattle and pigs; there is no way we could turn every factory farm into a humane, grass fed business and feed the US population's demand on meat, let alone the world. Why? Because there isn't enough Earth to do that.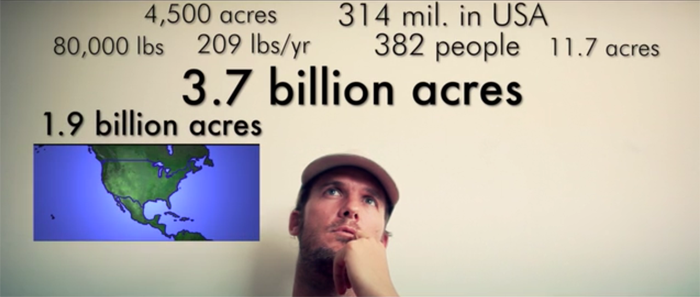 Of course, we don't want factory farming or grass fed, and this documentary makes it clear that if people don't profoundly limit their intake of meat and dairy, one of two things will happen: the government will be forced to limit meat and dairy intake amongst its citizens, or worse, we lose the battle with Mother Earth.
This documentary is certainly eye opening, and I encourage you to view and share this message. Look for a giveaway on my blog when the documentary is officially released for purchase. If you go green by going vegan, you'll already have a head start on the changes that will undoubtedly come within the next fifty years.
Images in this post are directly from the Cowspiracy documentary.