My six-year-old vegan son recently came home from school in tears. He confessed that he had visited the school tuck shop and bought a snack that contained animal products.
An older child had convinced him that this snack was suitable for vegans. In accordance with his trusting nature, my son believed this to be true. When he found out that what he had eaten was in fact not suitable for vegans, he was very distressed and sad. I tried my best to reassure him that it was okay to have made a mistake. This, however, got me thinking about vegans and the mistakes that we can make, especially when it comes to choosing new food products.
All vegans make mistakes at some point: it might be that you were in such a rush that you failed to read the ingredients list properly. Or maybe you were misled, and basically tricked into thinking that something was vegan by a particular brand. Perhaps your friend accidentally sprinkled some cheese on your food at a dinner party, not realizing that vegans avoid cheese and dairy products. It could be that by the time Friday evening arrived, you were so exhausted that you forgot to check the origins of that bottle of wine.
There are so many things to get to grips with when you make such a fundamental change in your diet by becoming vegan. What's more, there are an abundance of hidden animal products in many foods that appear suitable for vegans. At first, we're bound to have a few slip-ups. The important thing is that we can learn from it and move on. If we learn something new from every mistake, then we will be wiser, more prepared, and less likely to make the same misjudgement next time. This is all part of the process of developing our own 'vegan eye' for spotting unsuitable animal-derived ingredients. After a while, spotting non-vegan ingredients becomes second nature, although you might need the help of a vegan food list to help you get there (check out Vegan Peace's incredibly helpful ingredients list).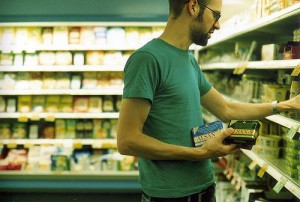 Also, look at your own attitude to being vegan. If you misread a food label because you were in a rush, resolve to slow down next time and check properly. What you are doing is a commitment, and you deserve to take the time to be check your food properly before you eat it. If you were fooled or caught out by a particular brand, then avoid buying any of their products next time you go shopping. If your friend, relative or loved one accidentally serves you cheese at a dinner party, then calmly explain to them that as a vegan, you do not eat dairy products. This is much better than torturing yourself at home afterwards in a paralysis of despair! Not everyone will understand the depth of your values: it is important to take a moment to explain to them what veganism involves, and why it is an integral part of who you are.
Whatever you do, do not torture yourself if you make a mistake! Show yourself the compassion that you would offer to other vegans if they were in your shoes. Take time to reflect on your mistake, but please do not dwell on it. Take what knowledge you can from it, and move on. If you punish yourself, then you will harm your sense of self worth as a vegan. As Peter Singer says, "Personal purity isn't really the issue. Not supporting animal abuse − and persuading others not to support it ­− is." (From Peter Singer, The Way We Eat: Why Our Food Choices Matter). Remember that by choosing to be vegan and promoting veganism, you are making a real difference to the lives of animals.
Main Image courtesy of Flickr Creative Commons / Shayan
Second Image courtesy of Flickr Creative Commons / Rowena Waack